Application
BUM500FL Fluorescence microscope is mainly used to study the absorbing, transportation, chemicals distribution and positioning in cells. It is widely used in universities, hospitals and life science labs for disease examination, immune diagnosis and scientific research.
Introduction
BUM500FL upright fluorescence microscope is a laboratory fluorescent microscope with great infinity corrected optical system. The microscope uses 100W mercury lamp as the light source, the fluorescent filter wheel has 6 positions for filter blocks, which allows easy switch of filter blocks for various fluorochrome.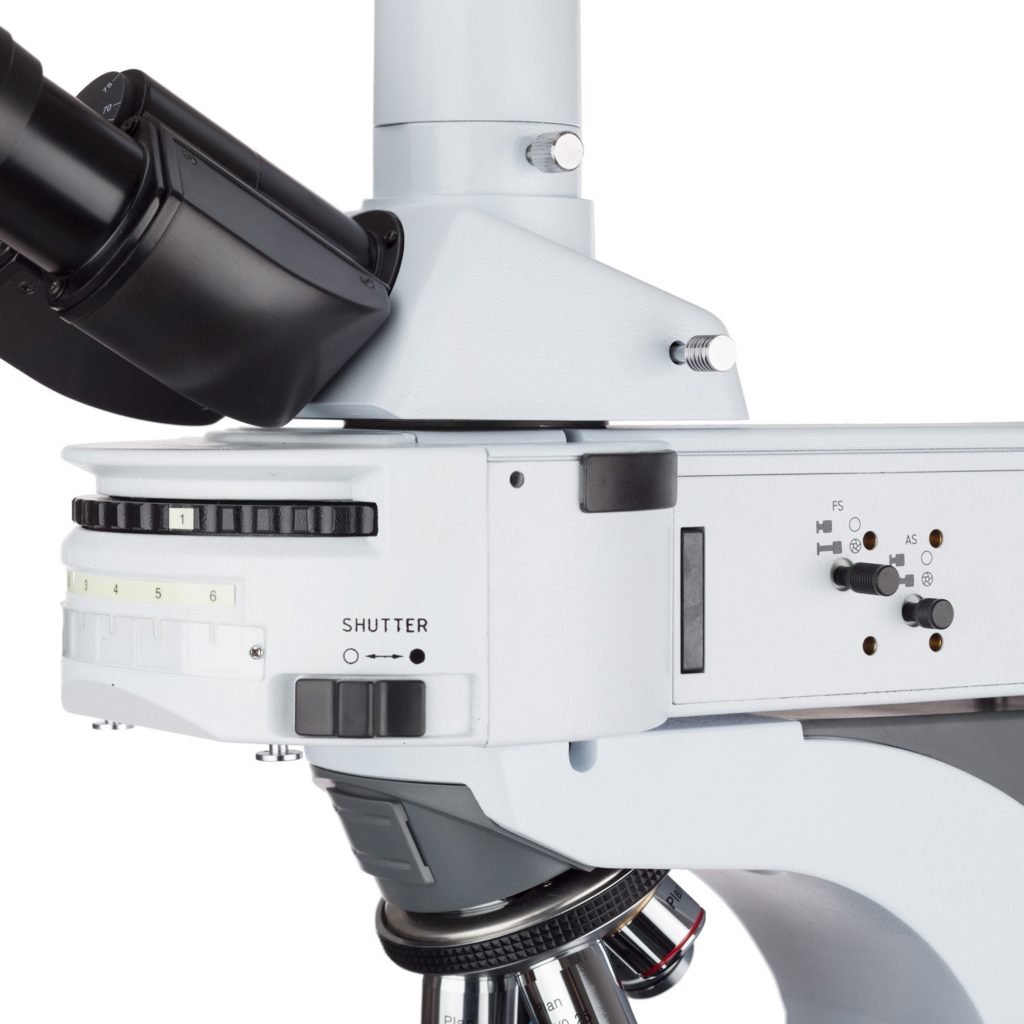 BUM500FL Upright Fluorescence Microscope
BUM500FL upright fluorescence microscope uses HBO / Mercury as the light source and has infinity corrected plan Achromat objective lenses of 4x, 10x, 40x, 100x and optional plan fluor objective lenses. The microscope includes B and G filters by default which are great for GFP / Alexa Fluor 488 and RFP / Texas Reed / mCherery /tdTomato stainings. In addition UV and V filters can be included for Dapi/Hoechst stainings. BIOIMAGER offers 40 Custom filters.
You can add phase contrast imaging kit and simple polarizer as well.