Custom Inspection Video Microscope with High Magnification
---
Customized inspection video microscope
Upright viewing of a microfluidic sample, MEMS device, electronic parts at any size
Fixed sample position, with movable optics (objective lens, camera, …)
Reflected brightfield illumination by white LED, optional polarization, darkfield and epi-fluorescence
5x, 10x, 20x, 40x, 50x obj lenses
Higher working distance
High-Speed Camera with minimum 5-15 microseconds exposure time
BioStitch-500 supported camera is preferable.
BVM500 Custom Inspection Video Microscope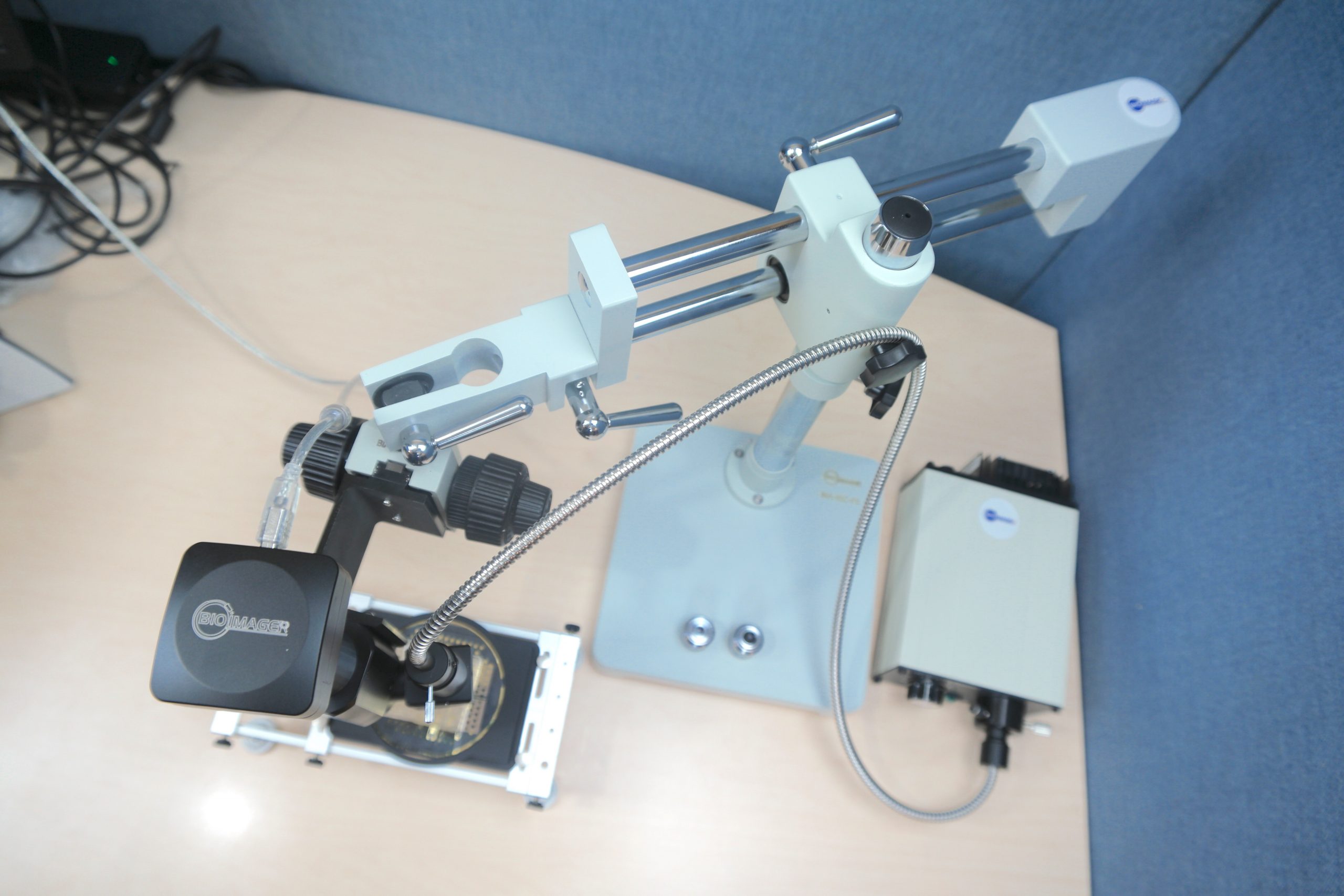 BVM500 Custom Inspection Video Microscope with High Magnification
Bioimager has various designs of custom microscopy products for inspection of parts, devices, equipment from top or bottom views. BVM500 is one of thewas designed to meet special requirements of a client.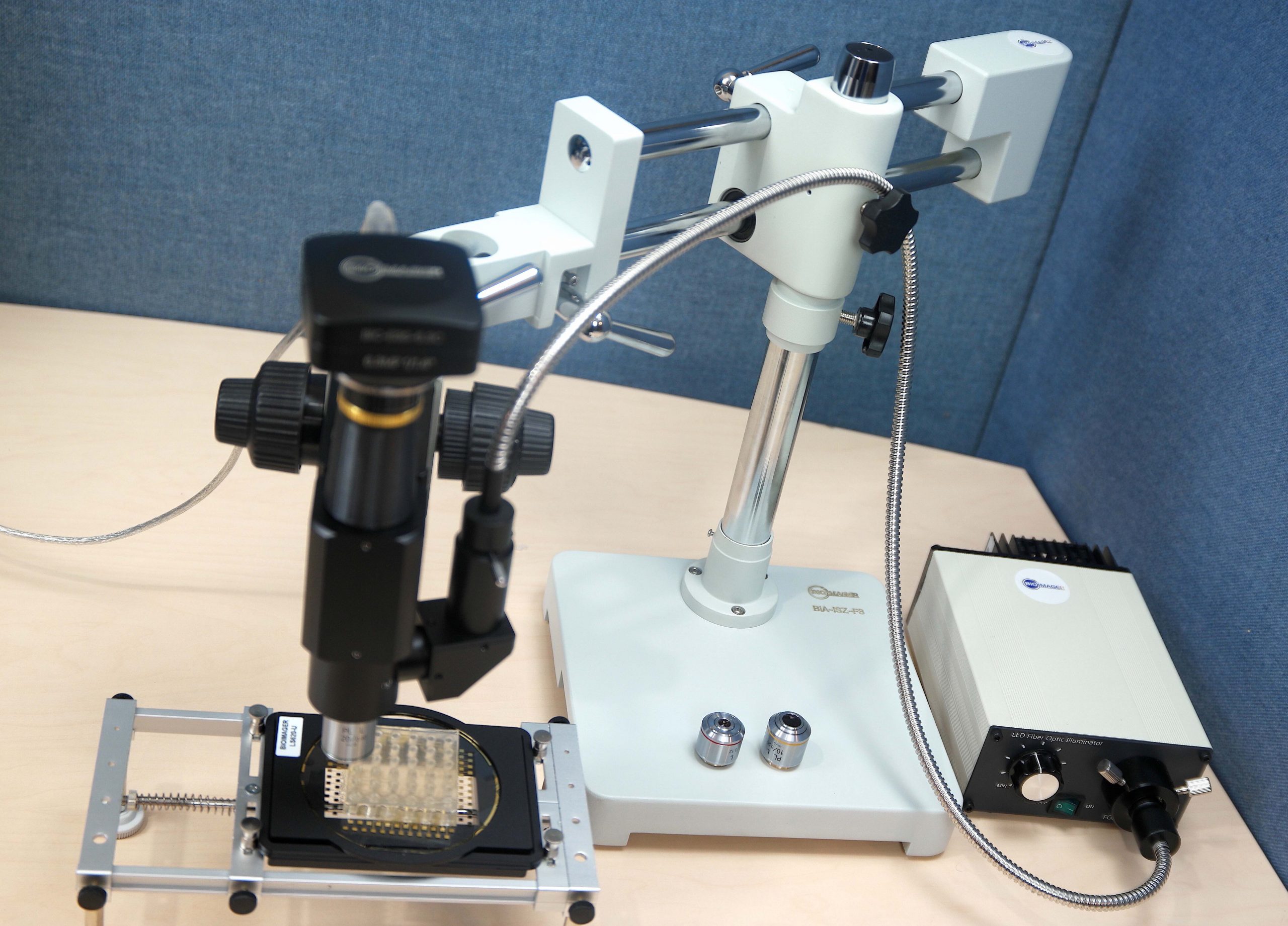 Client's Story
In this specific case, the client requested a movable inspection video microscopy system to visualize some phenomena occur inside a microfluidic chip. Most of microfluidic chips and MEM devices use an inverted biologicla microscope, like that of cell culture, with brightfield, phase contrast, darkfield and fluorescence imaging. There are some special application that a microfluidic device or MEMS is designed in a way that it has some connections and control plugins form the bottom. Thus the observation needs to be done from top, i.e. an upright microscope is required. When an upright industrial is used, then reflected light from top allows easy observation in brightfield, darkfield, polarization, DIC Nomarski and epi-fluorescence modes. In this case a mechanical XY stage moves the device in X, or Y direction and lifts up/down the whole device objective to bring the image in focus.
In some special circumstances of using an upright system for observation of a chip, there are some physical limitations to move the sample in X-Y direction or even because of some physiological reasons, one does not like any perturbation or artificial effects of motion to occur. Meanwhile we like to inspect several locations of the sample, take image or record the video.
Therefore, we need to build a microscopy system which allows observation from top in which the whole imaging module shall be moved around. The system requires a high magnification such as 40x obj lens (400x total magnification).
Imaging Solution
Considering the details mentioned above and the limitation of using a high-magnification lens, a stereoscope is not a good option. Bioimager designed BVM500 with following parts:
a) A heavy duty stand to avoid any shaking or vibration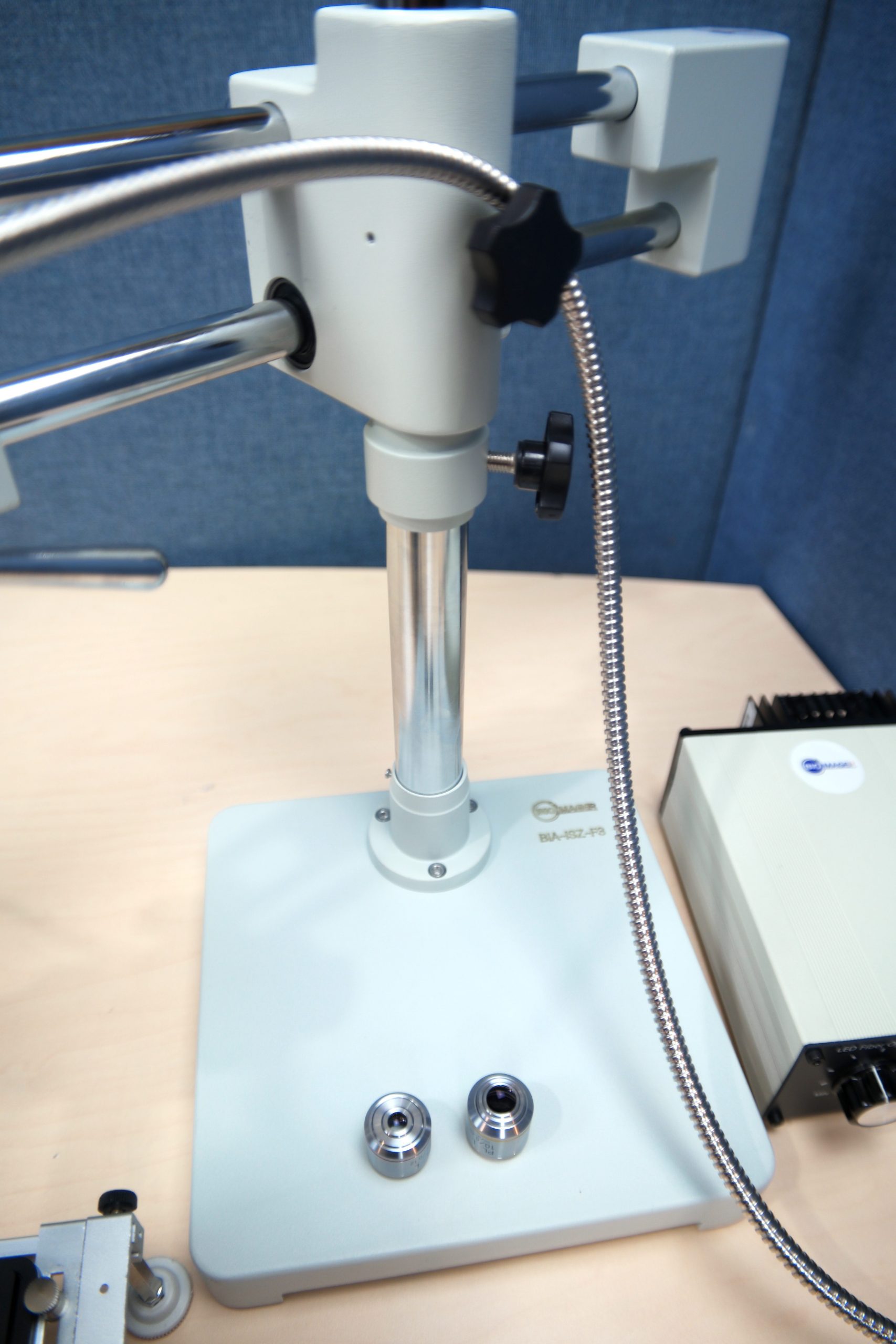 b) Fine/coarse focus mechanism to use with high magnification lenses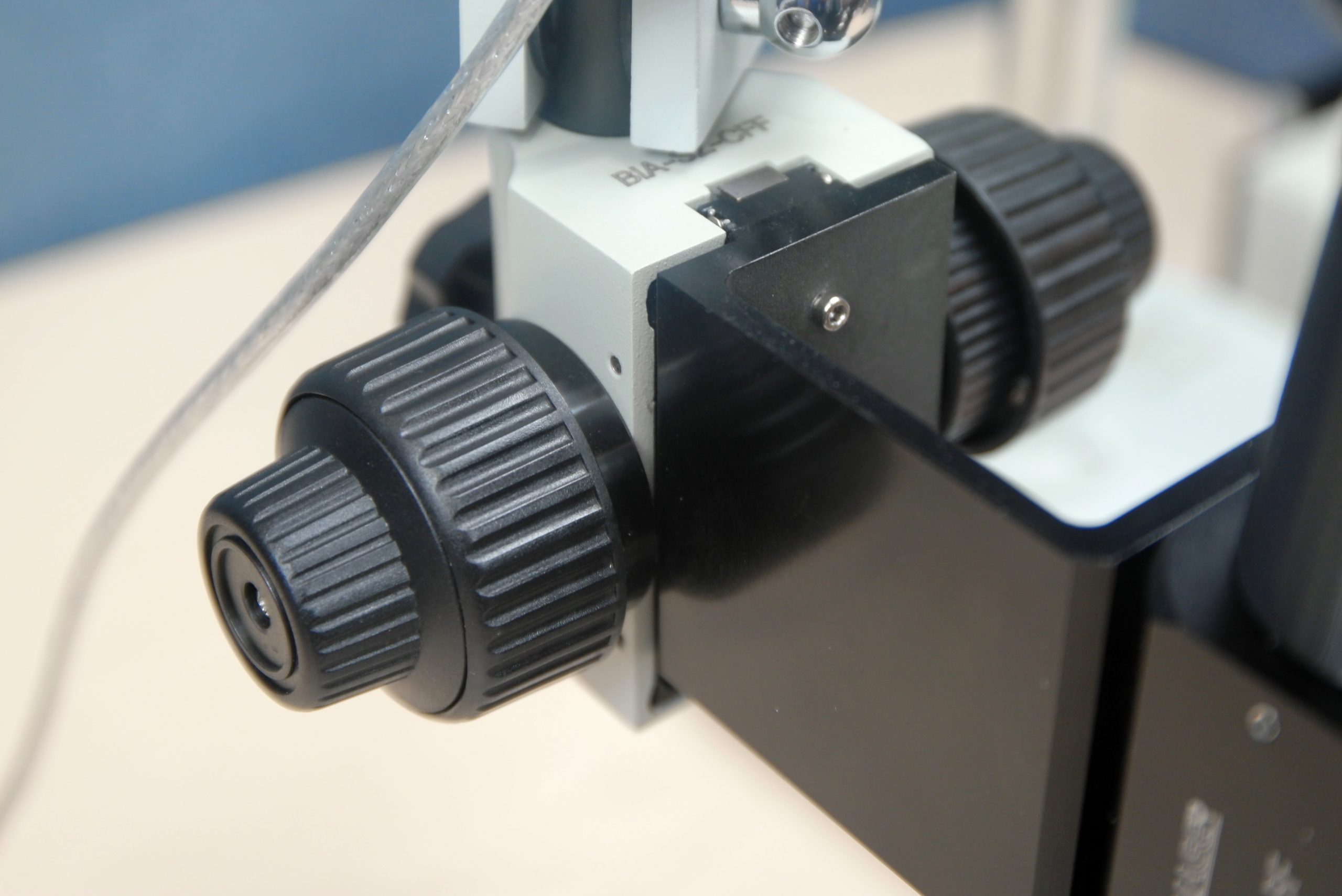 c) Epi-White imaging module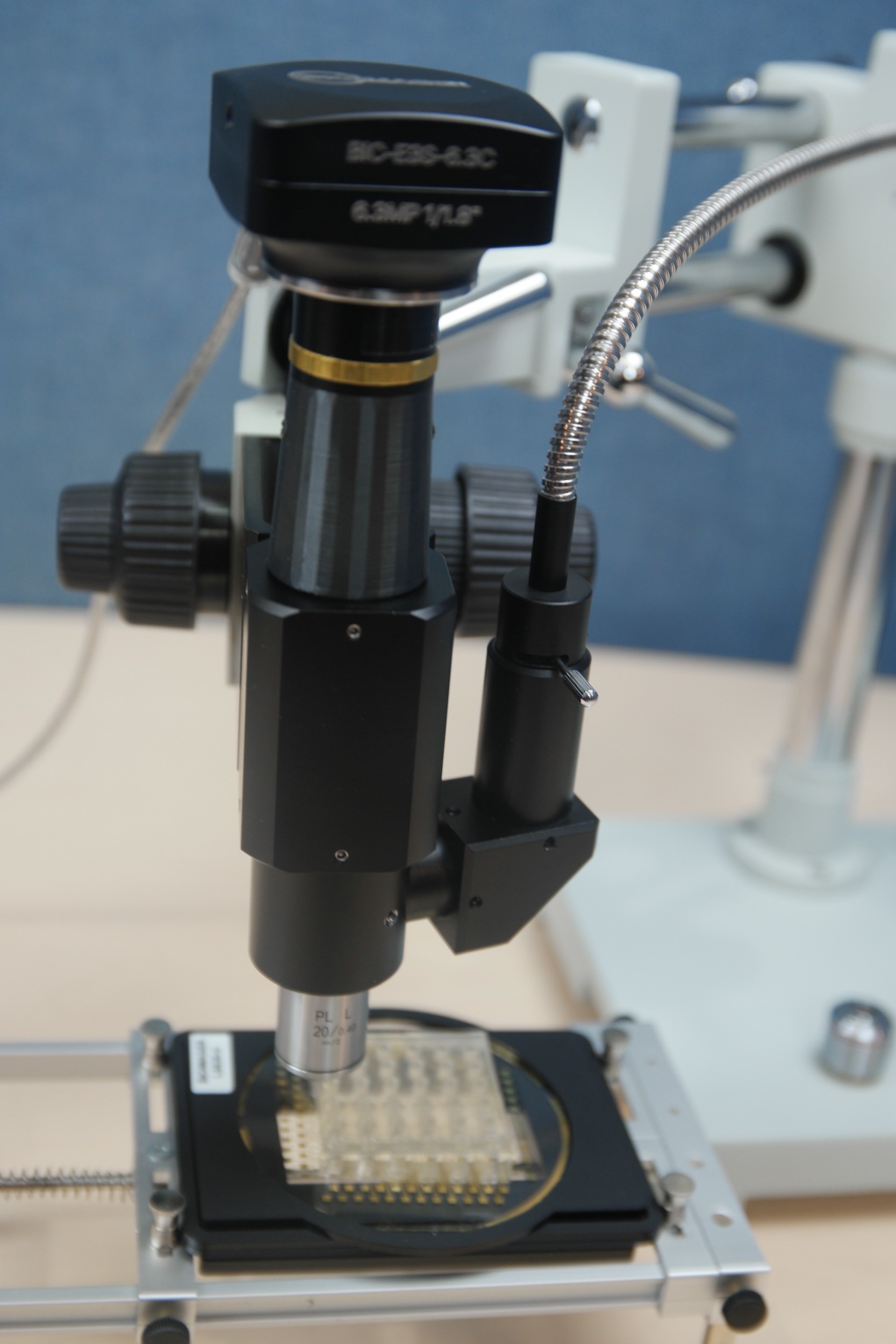 Using epi-white LED illumination, reflection brightfield images can be observed. It is also possible to have polarization, darkfield and fluorescence imaging.
d) High-Power LED Illumination

e) High-Speed Camera with adjustable focus c-mount adapter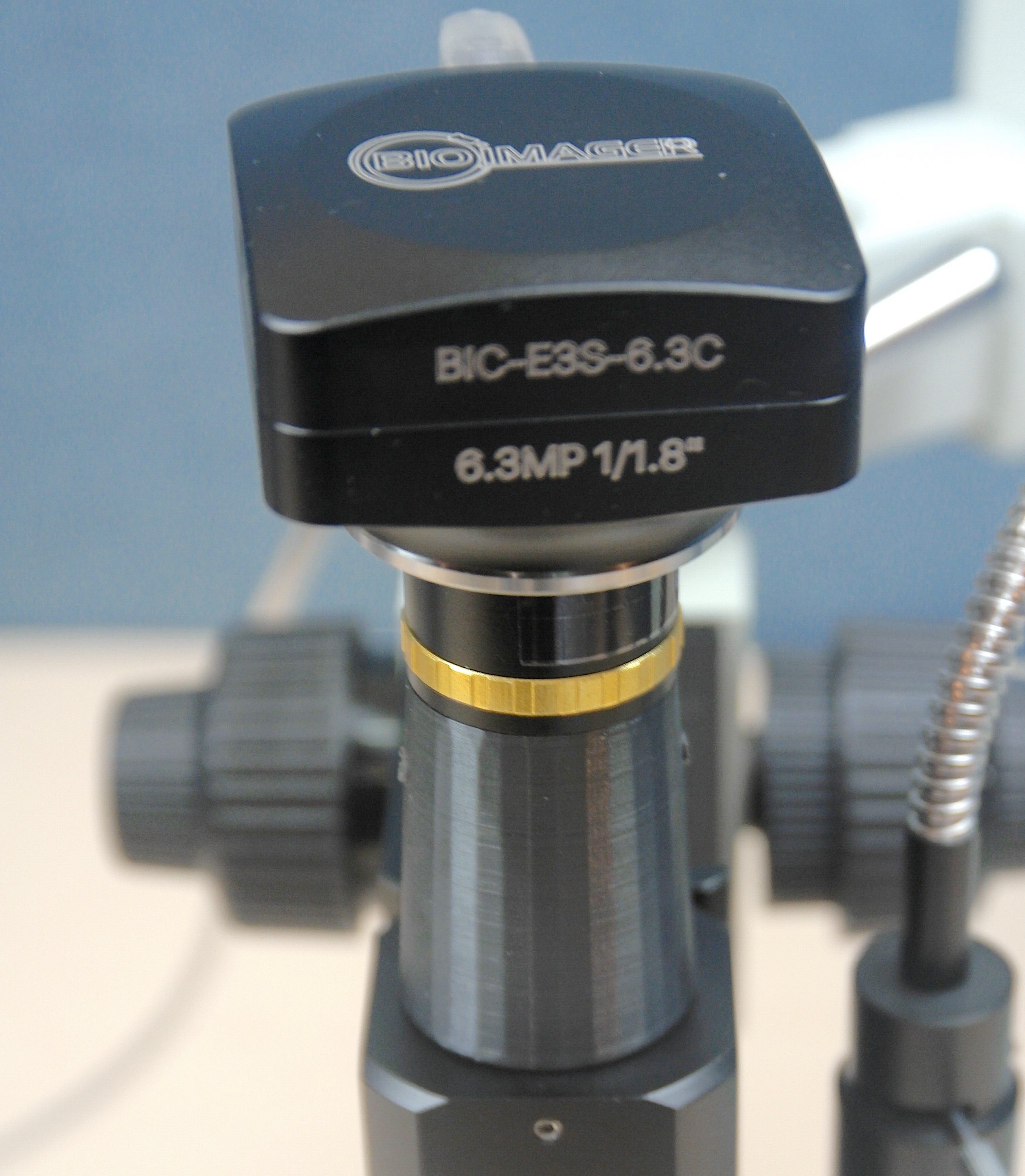 The 6.3MP camera in this design has minimum 0.020ms or 20us exposure time.
SKU:

BIVM500C
Categories: Boom Stand Metallurgical, BIOIMAGER, Customized, Industrial Inspection, Industrial Microscopes, Metallurgical, OEM, Upright, Video Microscopes
Tags: boom, CUSTOM, customized, heavy, hevay-duty, industrial, metallurgical, mobile, movable, stand, UPRIGHT, video
Technical Specifications
1. Optical Parts
| | |
| --- | --- |
| | BIVM500C-BF-U |
| Optics | Infinity-corrected |
| Illumination | Reflected white LED |
| LED Life Time | > 10,000 hours |
| Power | AC/DC adapter |
| Optics | Chroma or Omega Optical beam splitter |
| Image Size | 100 kB-4MB |
| Objectives | 5x, 10x,20x, 40x or 50x |
| Operating Condition | 0°C- 42°C, 5%-99% RH non-condensing |
| Warranty | 1 year |
2. Camera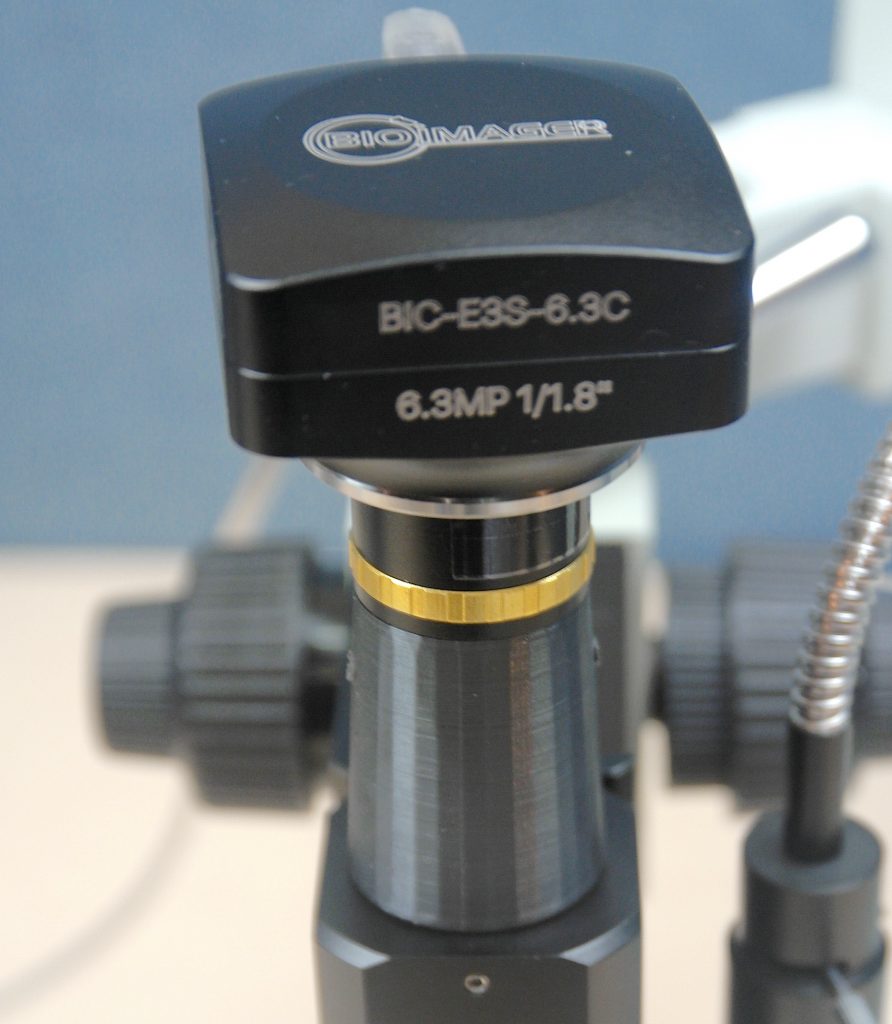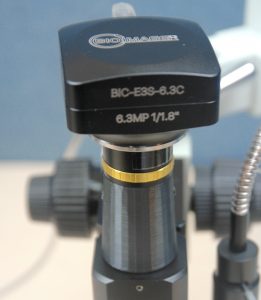 Order Code
Sensor & Size

(mm)

Pixel (μm)
G Sensitivity
Dark Signal
FPS/Resolution
Binning
Exposure
BIC-E3S-6.3MB
6.3M/IMX178(C)

1/1.8″(7.37×4.92)

2.4×2.4
425mv with 1/30s
0.15mv with 1/30s
59 @3072×2048
59 @1536×1024
1×1

2×2

0.02ms-15s
BIC-L3C-5.1MPA
5.1M/MT9P006(C)

1/2.5″ (5.63×4.23)

2.2×2.2
1.76v/lux-sec
67.7dB
38.5dB
[email protected]×1922
[email protected]×960
[email protected]×480
1×1

2×2

4×4

0.05ms~2000ms
BIC-E3S-1.5MA
1.5M/IMX273(C,GS)

1/2.9″(4.968×3.726)

3.45×3.45
1145mv with 1/30s
0.15mv with 1/30s
164 @1440×1080
320 @720×540
1×1
2×2
0.1ms~15s
BICS-4.2MA
4.2M/GSENSE2020S

(M, RS or GS)
1.2"(13.31×13.31)

6.5×6.5
8.1×107 (e-/((W/m2).s))
Peak QE 64.2% @595nm DS
[email protected]×2046
[email protected] x 1023
1×1
2×2
0.01ms~1000s
3. Heavy-Duty Stand
ISZ-F3 Boom Stand

Dual arm universal stand
Post height: 490mm, Φ38mm
Base size: 253*253mm
Heavy base (35 lbs/17kg) for excellent stability
4. Focus Mechanism
| | |
| --- | --- |
| | Fine and Coarse Focus Mechanism |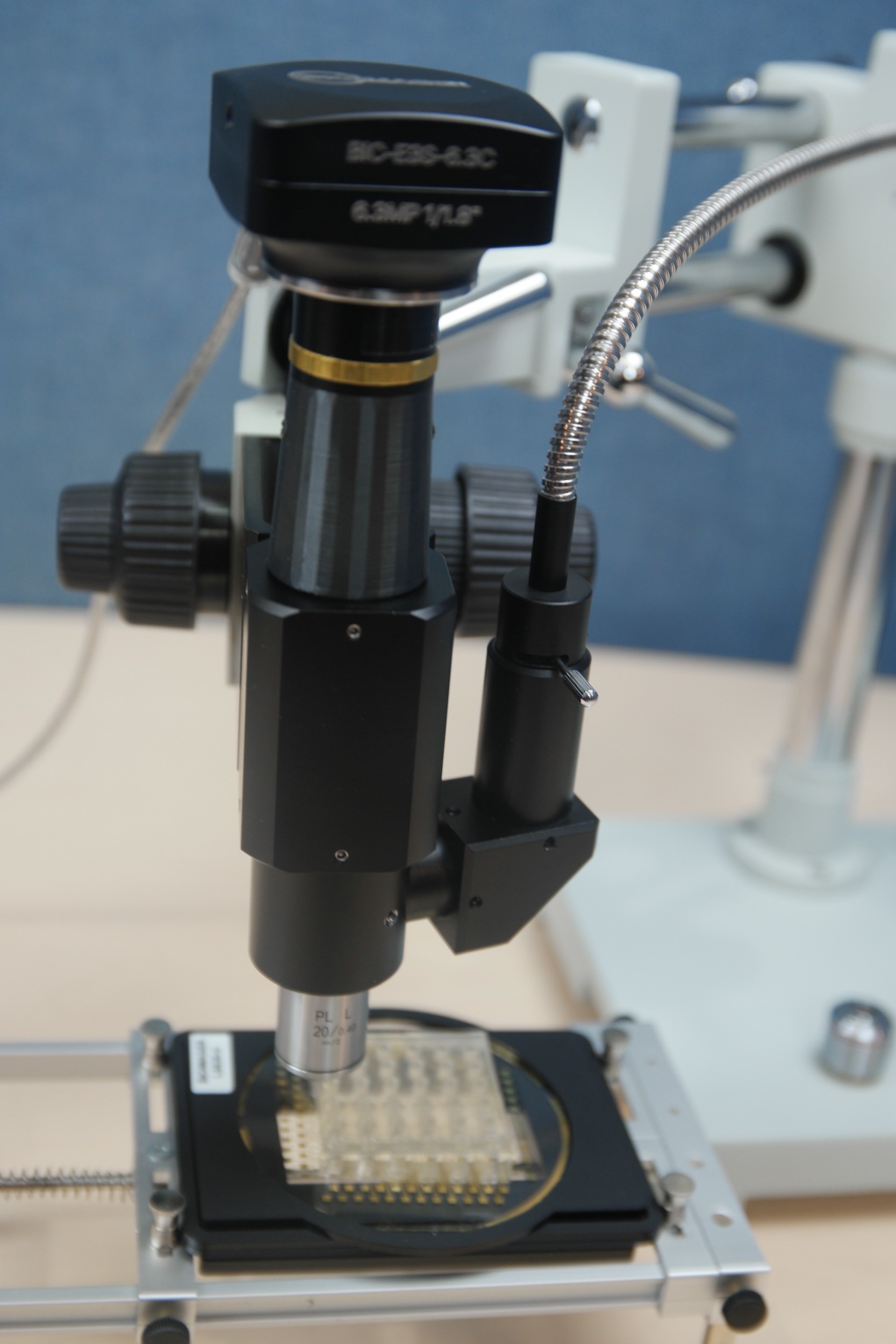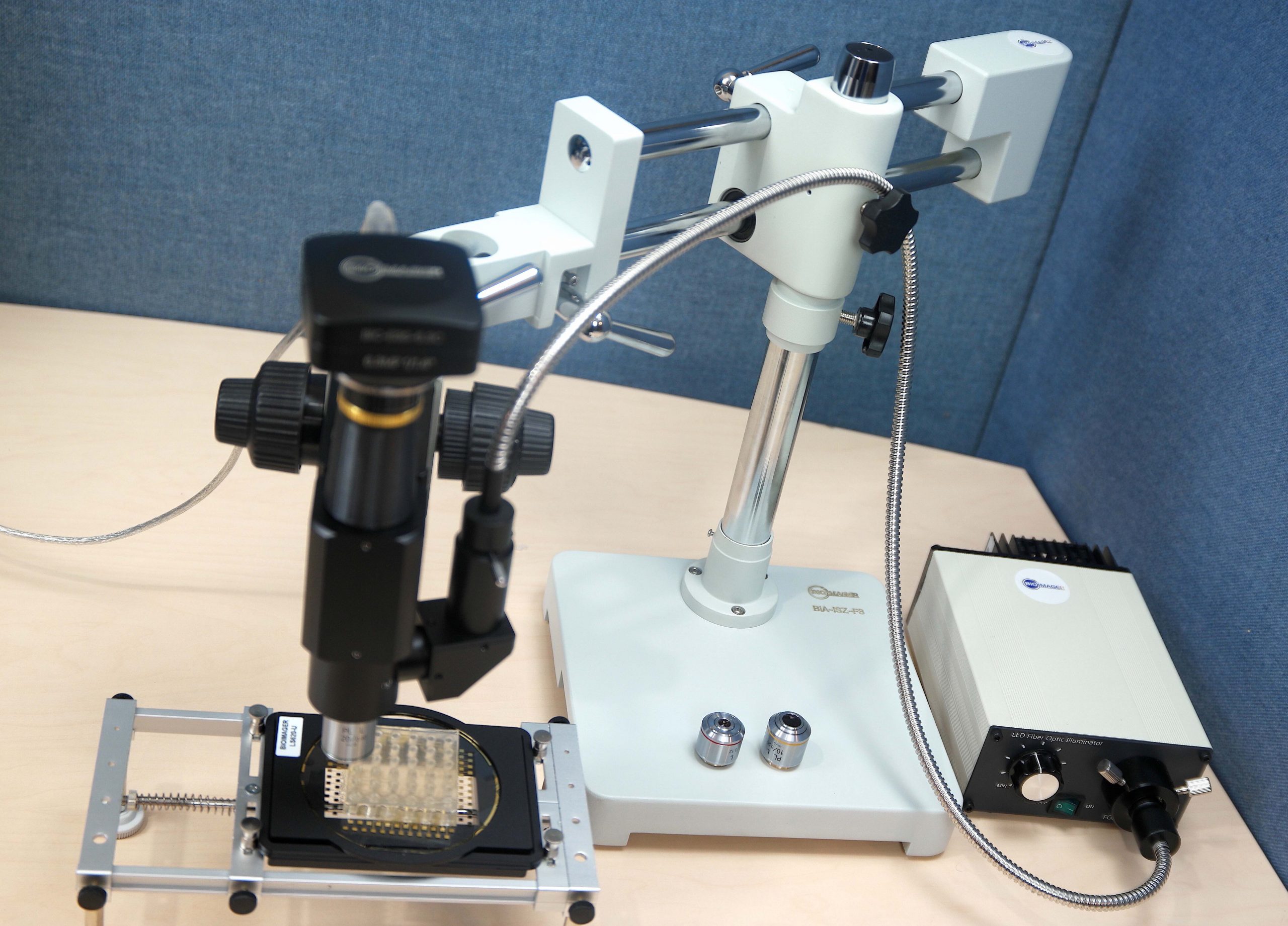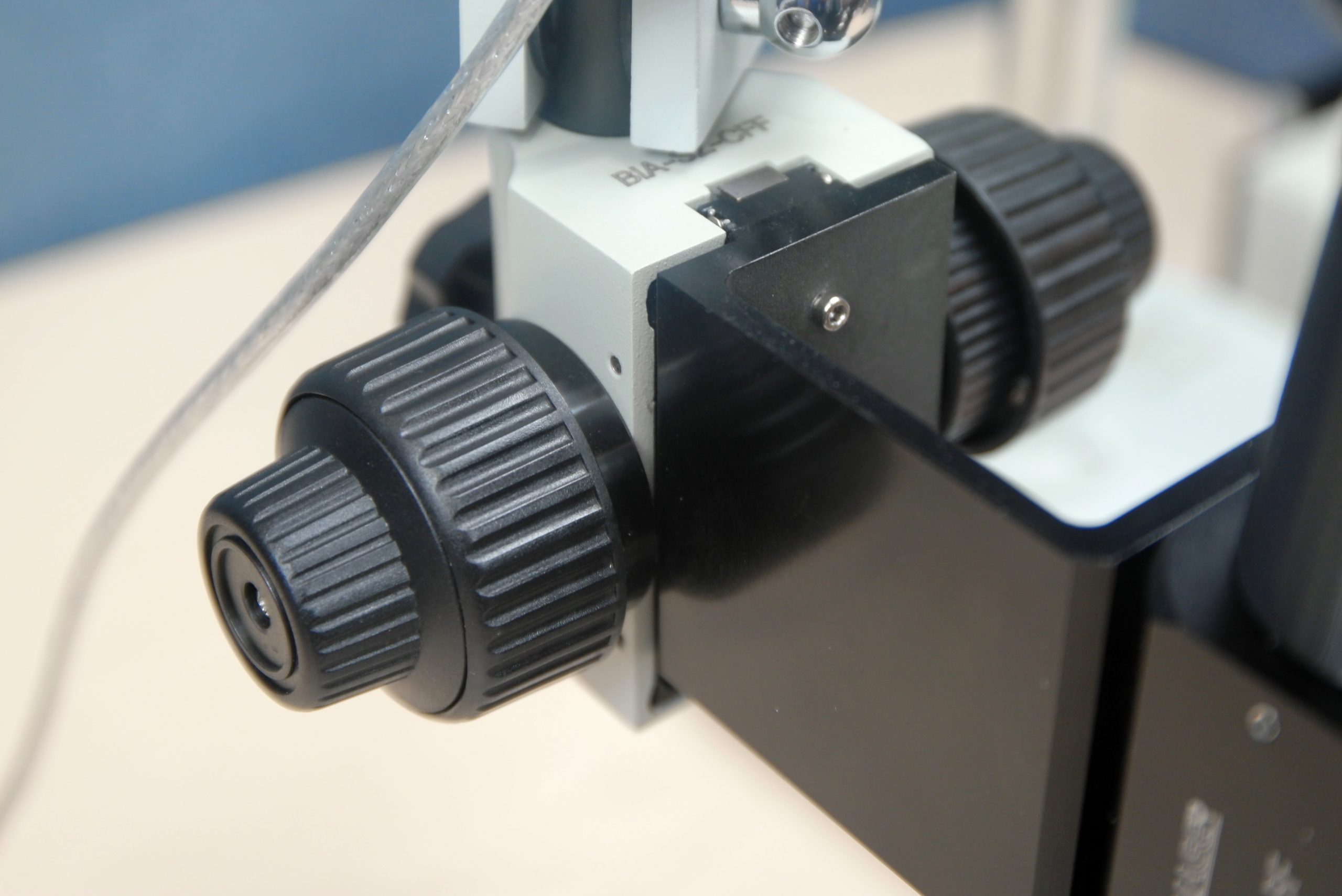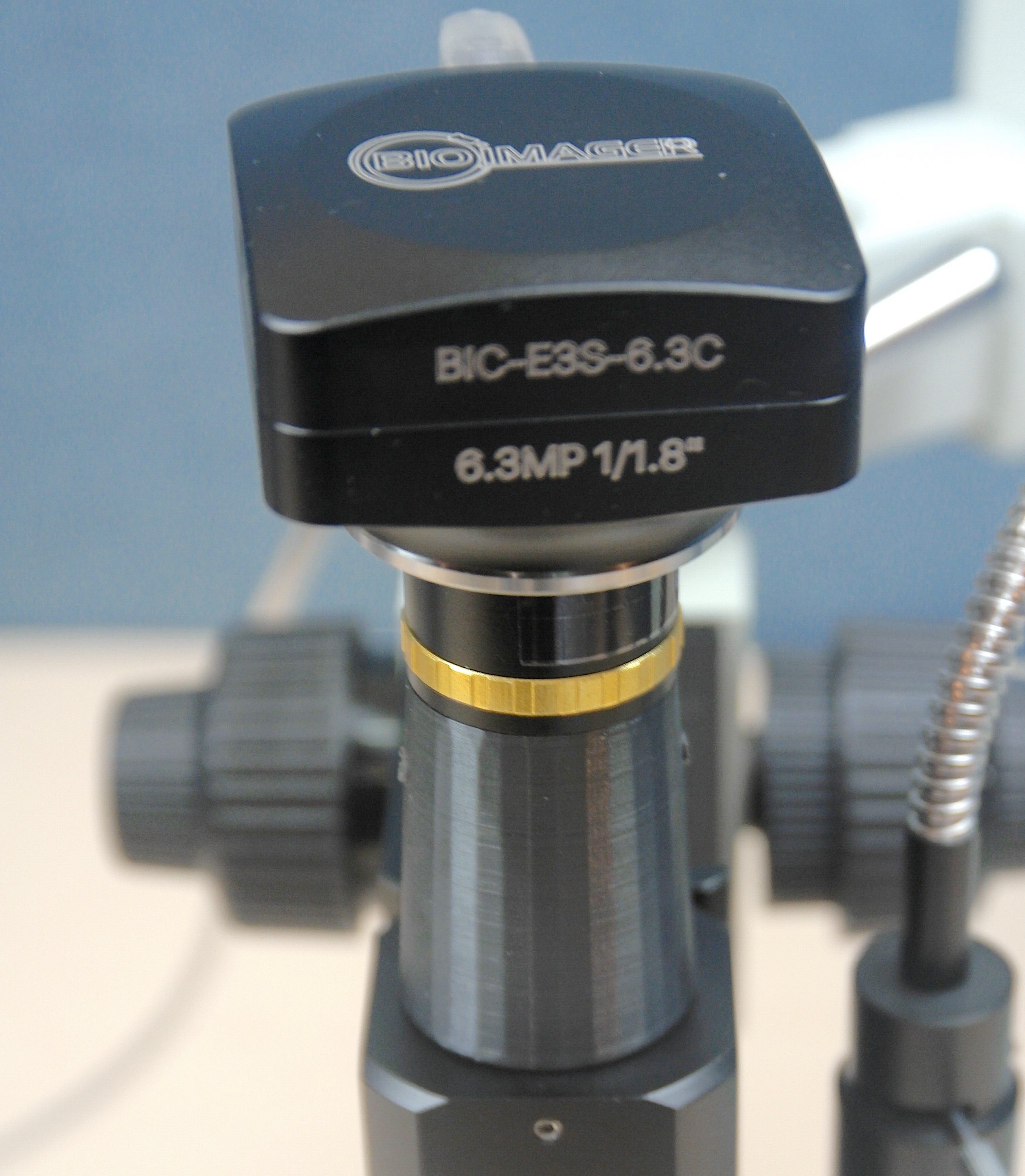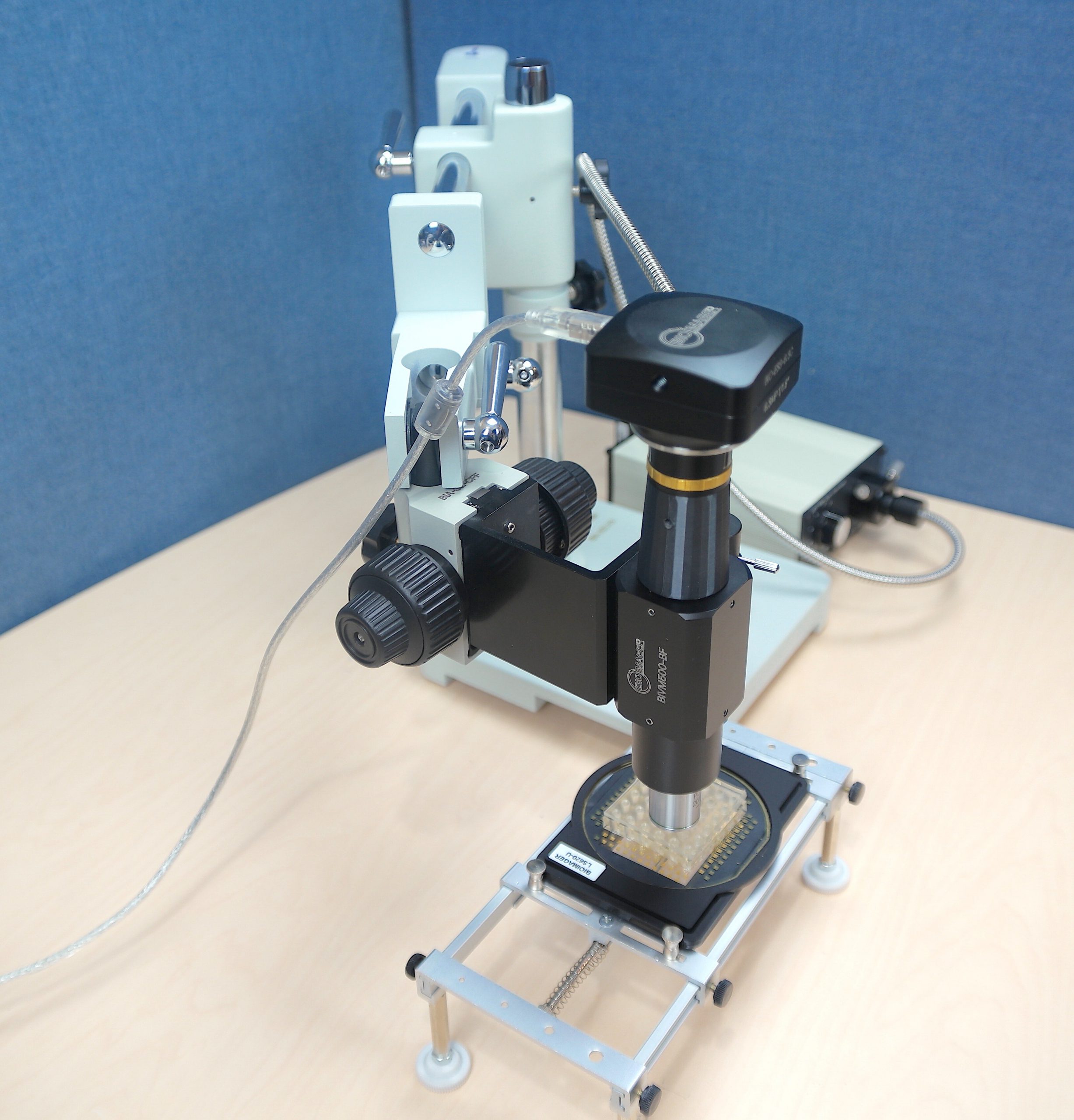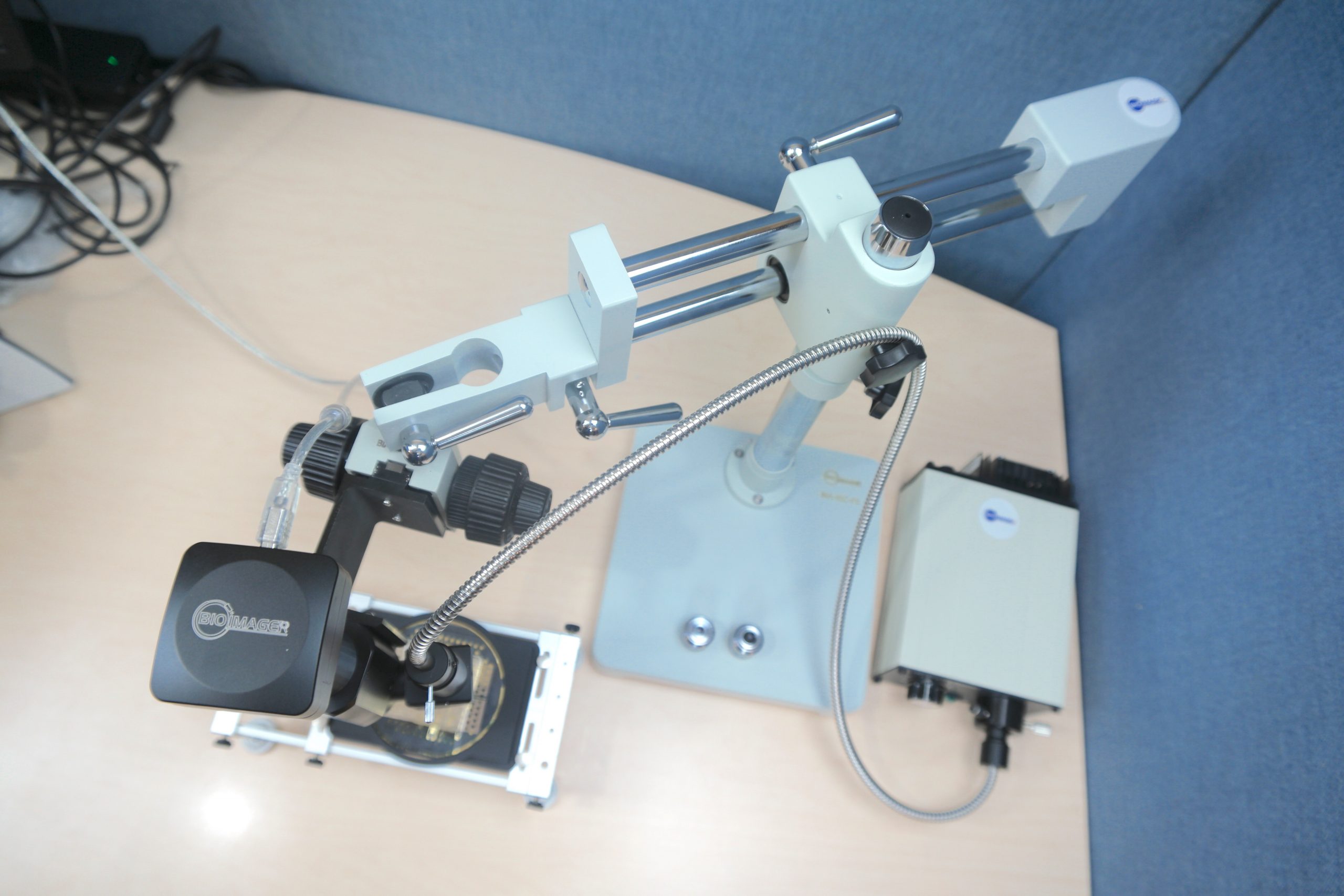 Only logged in customers who have purchased this product may leave a review.