BioScan-1040 10x-40x 5MP Digital Microscope Slide Imager
---
Compact Digital Microscope Slide Viewer
10x to 40x optical magnification / 500x to 2000x digital magnifications
FOV: 1.2mmx1.5mm – 0.30mmx0.38mm
5MP High-Definition Camera
Manual Focus and XY stage
$USD 3,000.00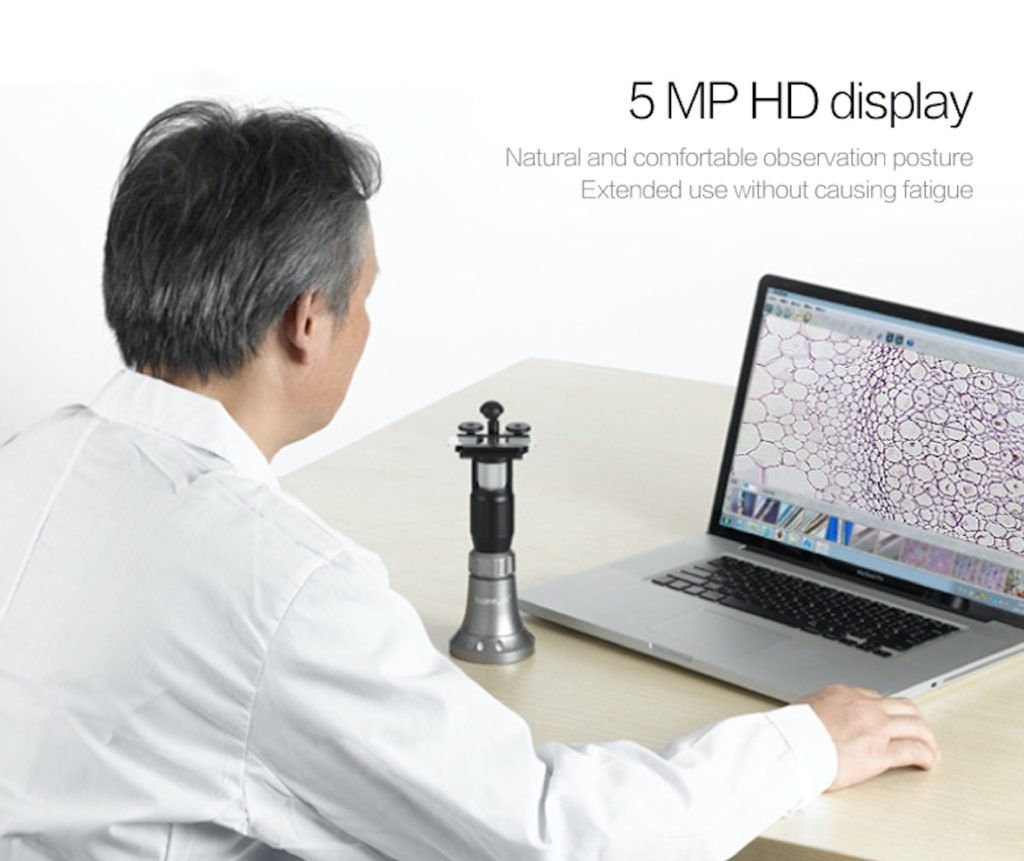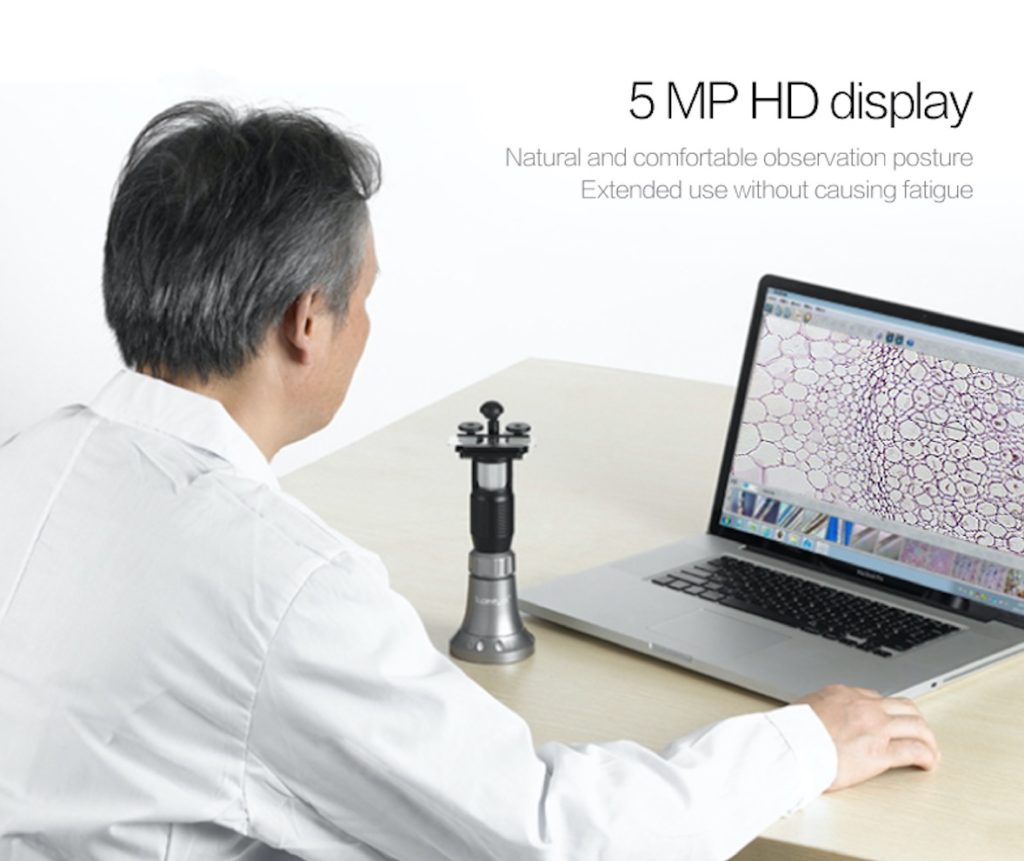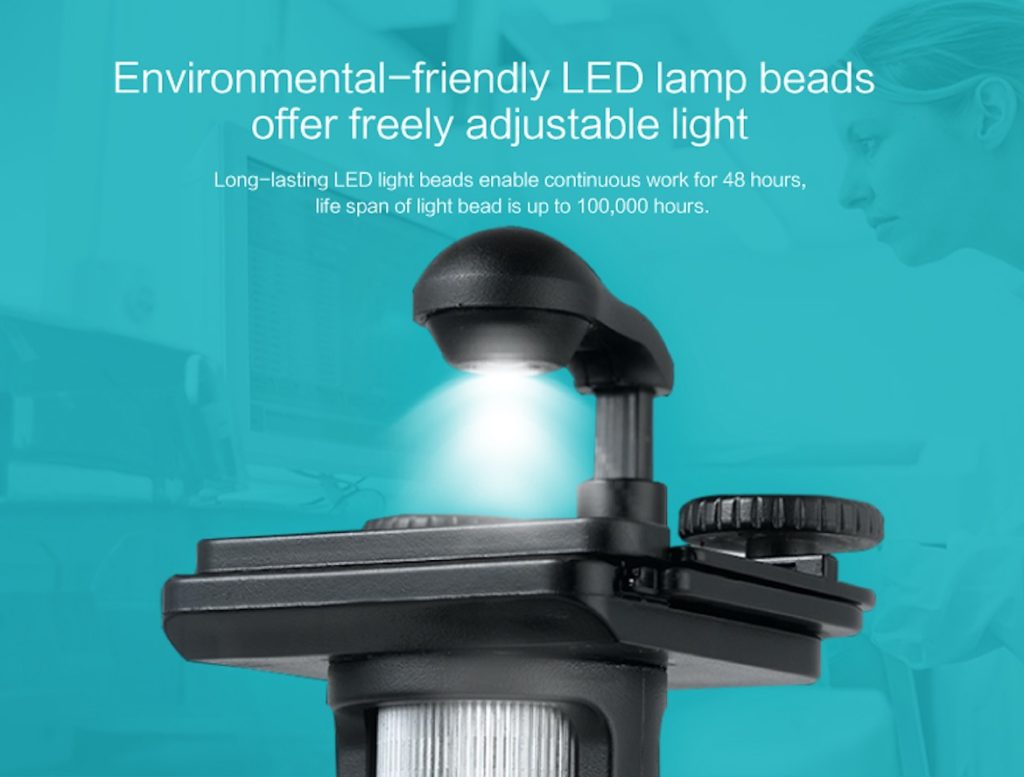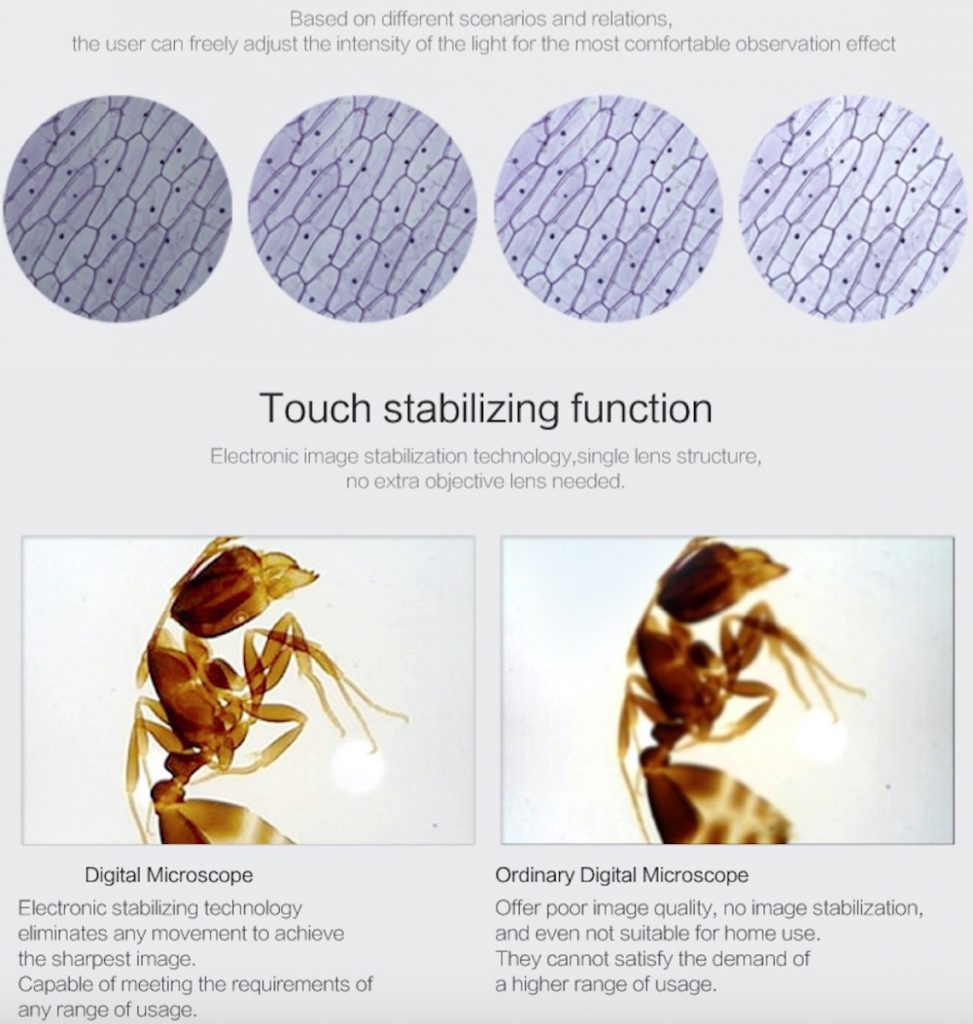 Unique Features
This portable digital microscope slide viewer is an innovative device which provides a breakthrough solution for digital portable high magnification demands. It can replace traditional compound microscopes/ slide scanner /trinocular compound microscope at very low cost.
Traditional microscopes on the market allow you to see through either the trinocular port or eyepieces, forcing you to switch between the port and eyepieces. By using this device, you can easily adjust focus by looking at a computer monitor, and no additional accessories needed.
Specifications
Digital Magnification: 500 ~ 2000 times (continuous zoom capability)
Optical Zoom: 10x – 40x
Field of View: 1.2×1.5mm – 0.30mmx0.38mm
Sensor: 5.0MP (true hardware)
Operating System: Windows 10/8/7/Vista/XP/2000, Mac OS × 10.5 or above, Linux
Object distance:  0 mm ~ infinity
Focus type: manual focus
Interface USB 2.0
Max Size: Ø75 mm × 220 mm
Adjustable X-Y specimen stage.
Light Sources: LED illumination (adjustable by control wheel)
OSD language: English, Chinese, German, Japanese
Software: Software with measurement and calibration function
For Mac, please use Photo Booth, FaceTime or QuickTime
For Linux, please use web camera software to open it
Snapshot by software/hardware
Still image capture resolution: max 2592 X 1944
Photo Format: JPEG
Video: High compression, 11 hours long
Video Capture Resolution: max 1600 X 1200
Video Format: WMV
Display Speed: Maximum 30 f/s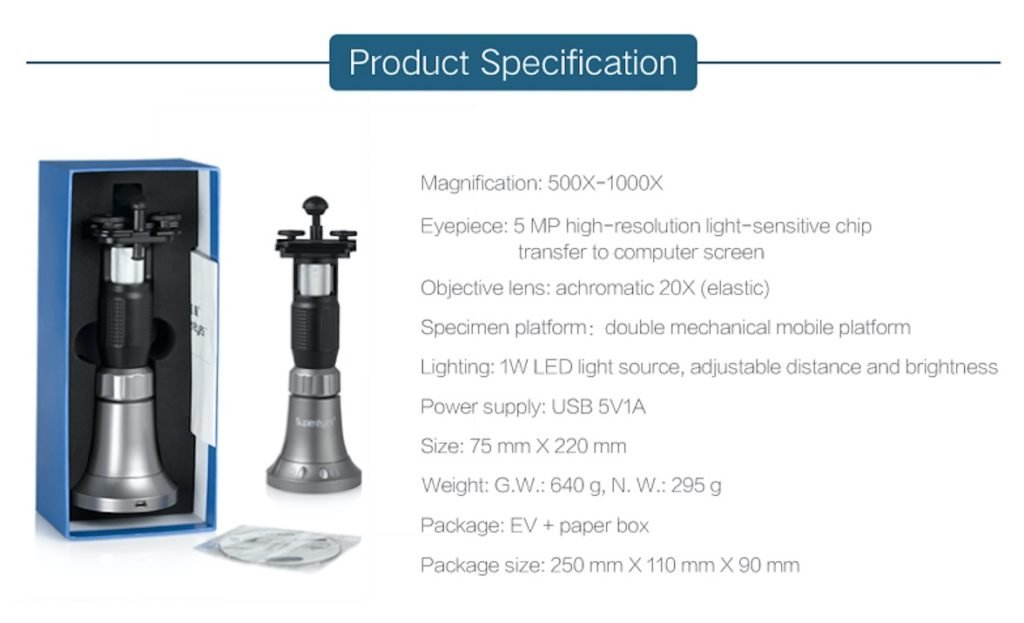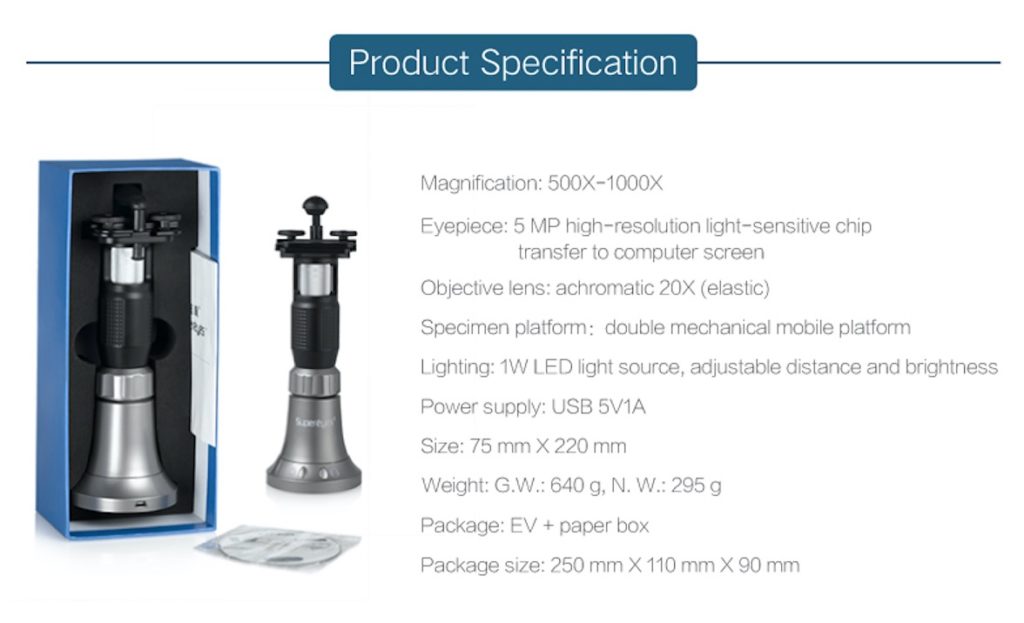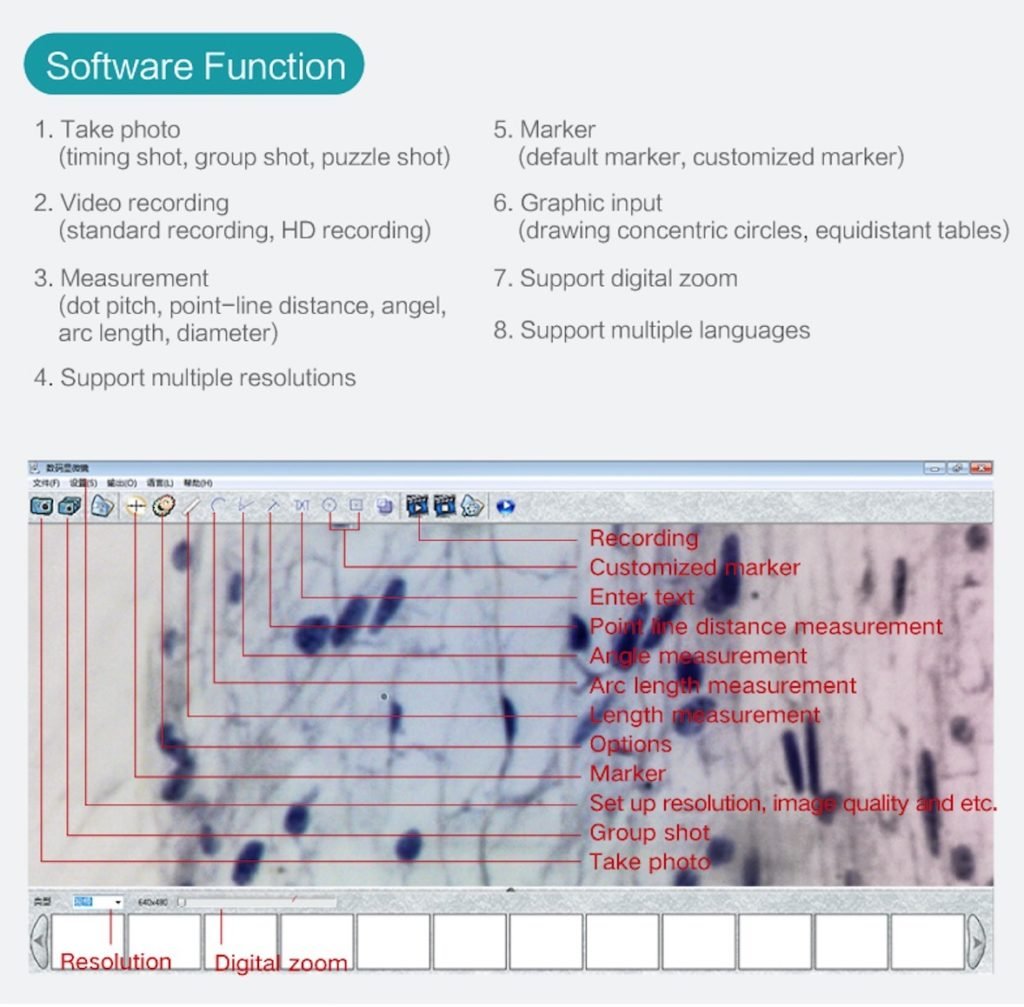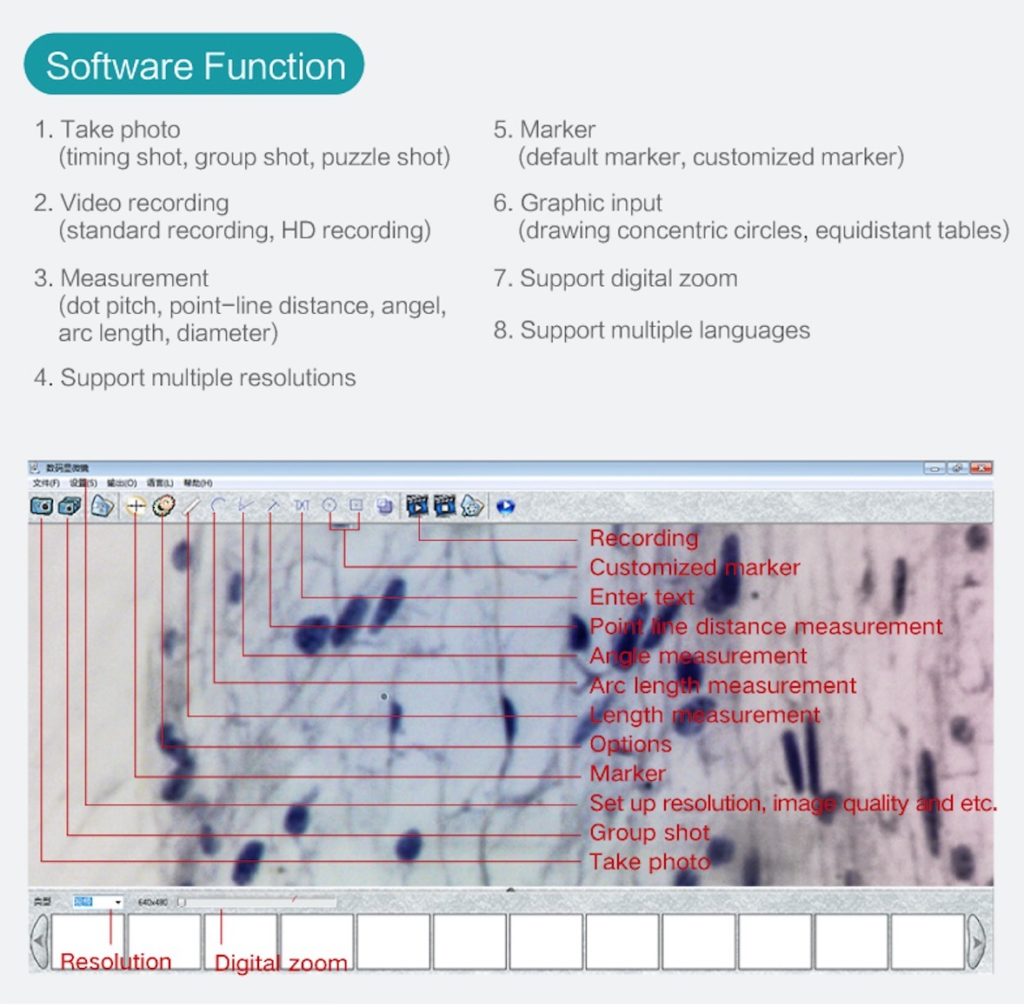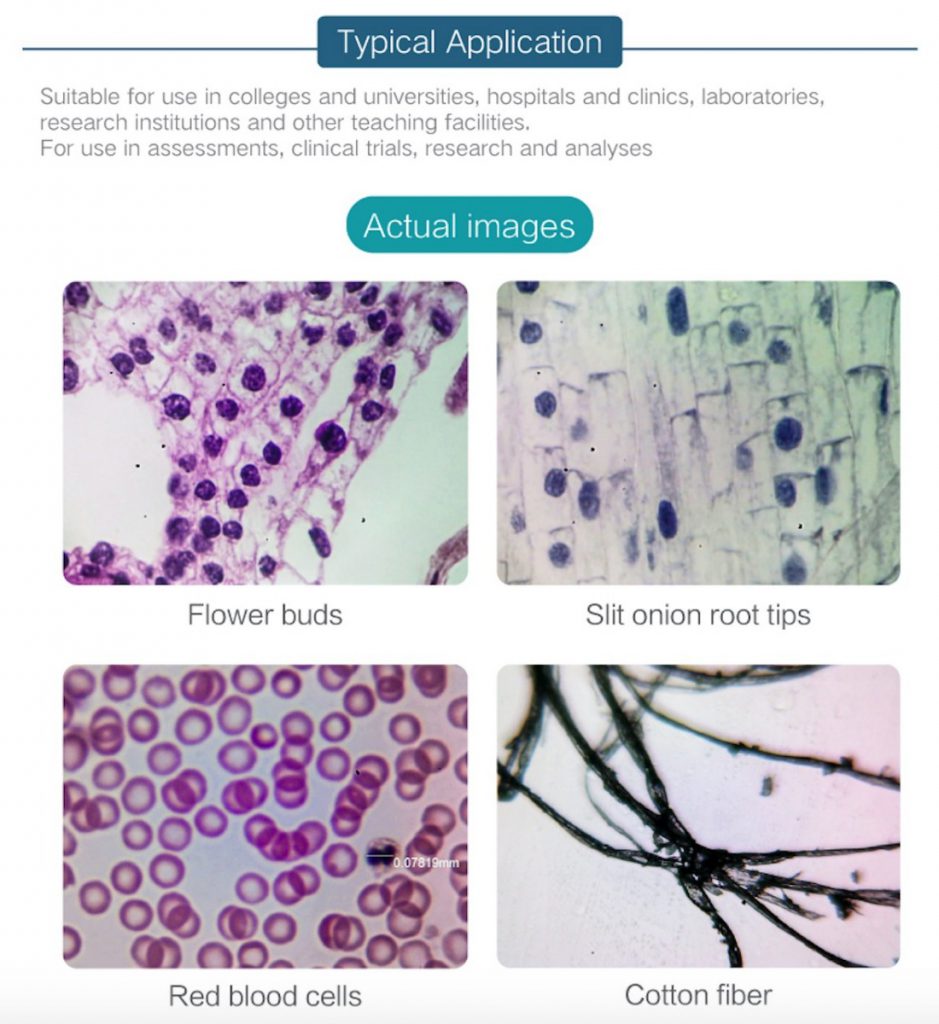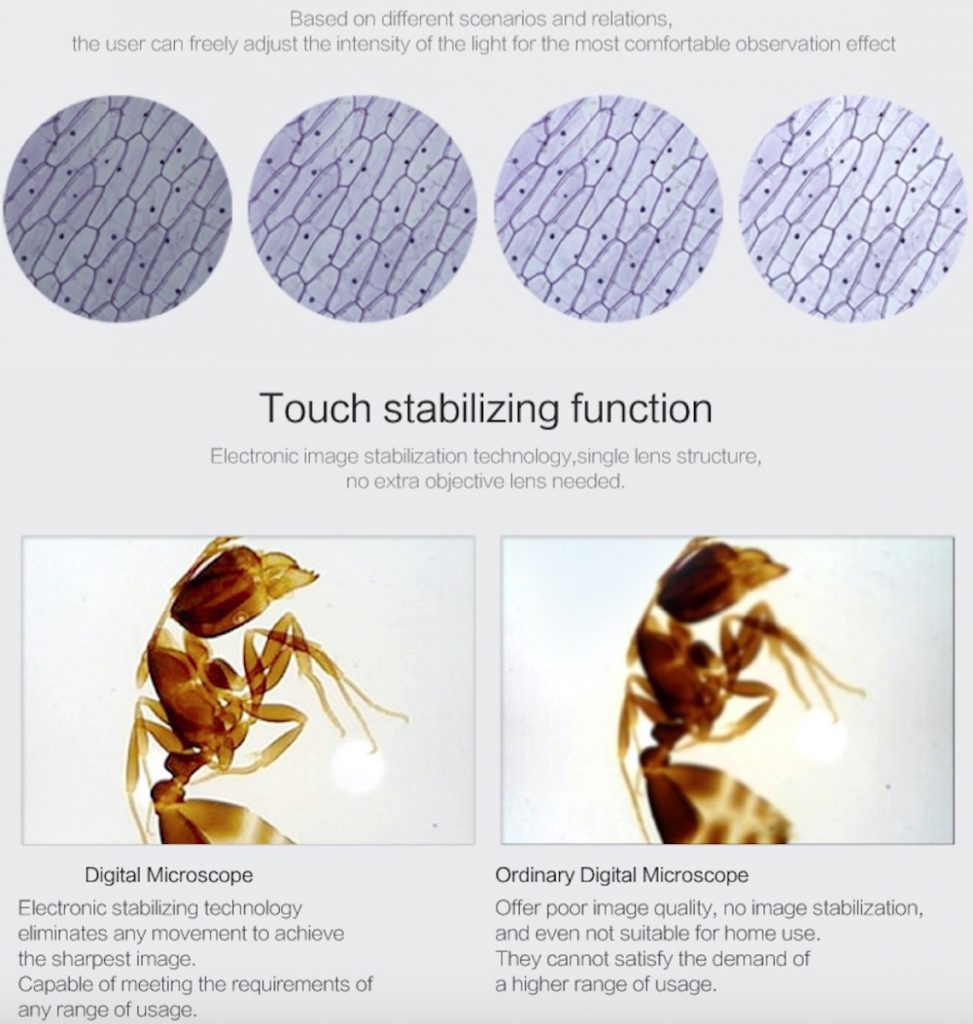 Based on 0 reviews
Only logged in customers who have purchased this product may leave a review.