BTP-100 Universal Heated Top Hot Stage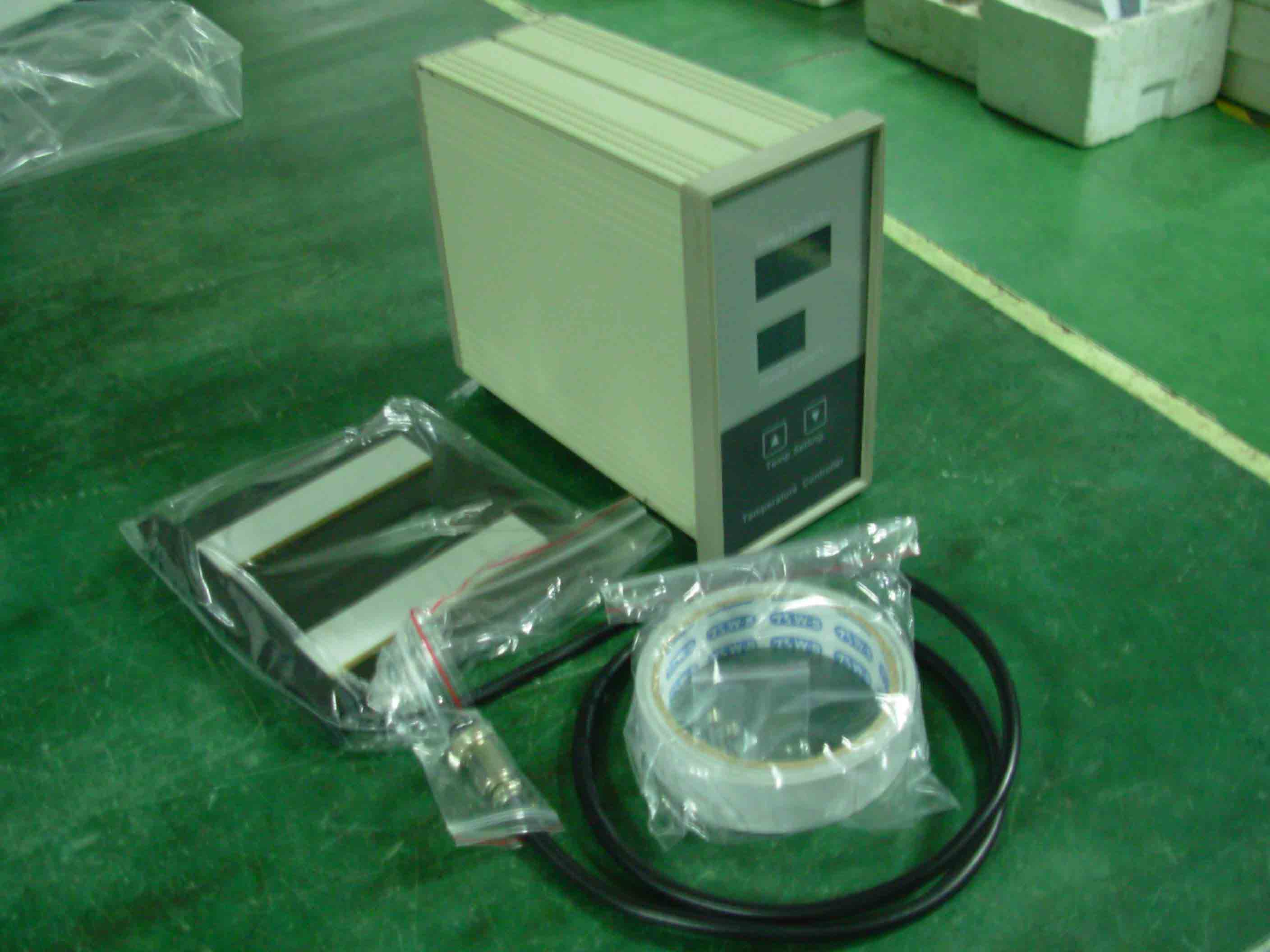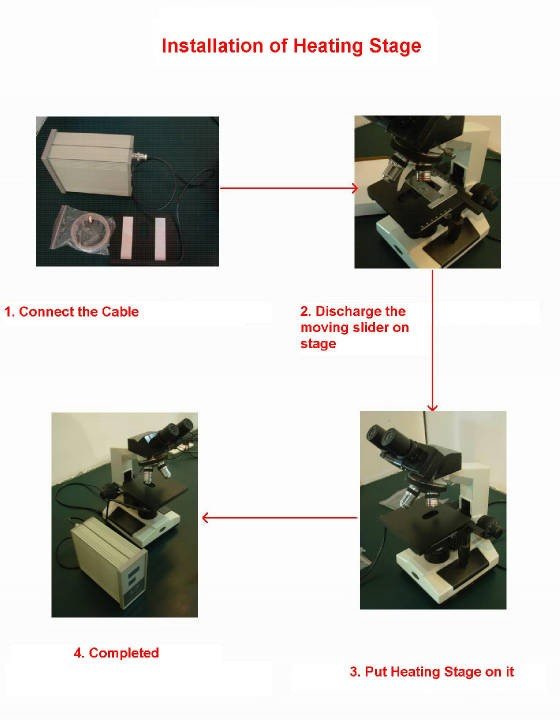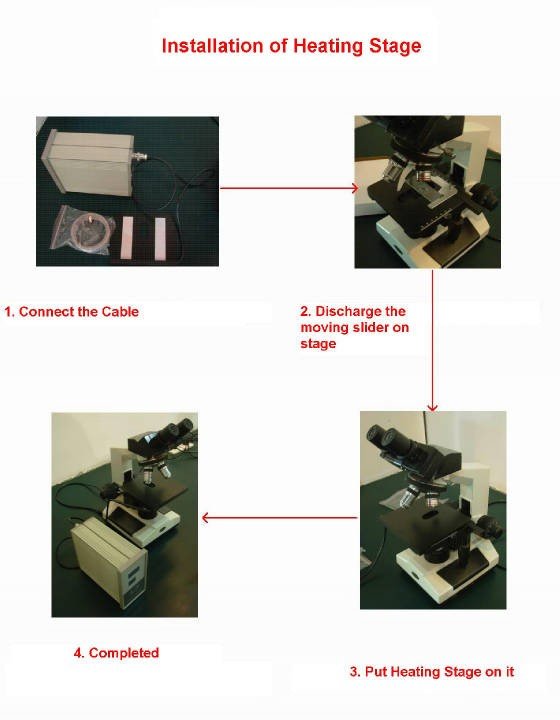 Application:
It can afford the constant temperature and can be mainly applied to the microscope that used in the biological technology for special request of constant temperature when viewing the specimen (Living Cell).
Features:
Convenient Installation: It can be installed any standard stages of microscope.
Quick reaching constant temperature: After plugging in the power and setting the temperature, it takes 1-2 minutes to pre-heat the stage and reach the constant temperature in the certain range of temperature.
Specifications:
Input: 110V/60HZ or 220V/50HZ, AC
Power:  50W
Temperature controlling range: 200C(> room temperature) to 500C
Temperature setting division: 10C
Temperature displaying division: 0.10C
Various between setting and displaying temperature : <+/-10C
Various between actual stage temperature and displaying temperature: <+/-10C
Standard outfit
Temperature Controller: 2 LED digital display screens and two touching buttons for adjusting temperature, ON/OFF switch at the rear
Temperature controlled stage: built-in heater and heat sensor with the size of 150mm x 130mm x 5.8mm
Electric cord: 1pc
Adhesive tape:  1 roll
Spare fuse: 2 pcs