Introduction
BIM900FLK laboratory inverted fluorescence microscope, designed for cell culture observation, to get details of cell growing process, internal spontaneous fluorescence phenomenon, living cell fluorescence transfection, protein transfer and etc.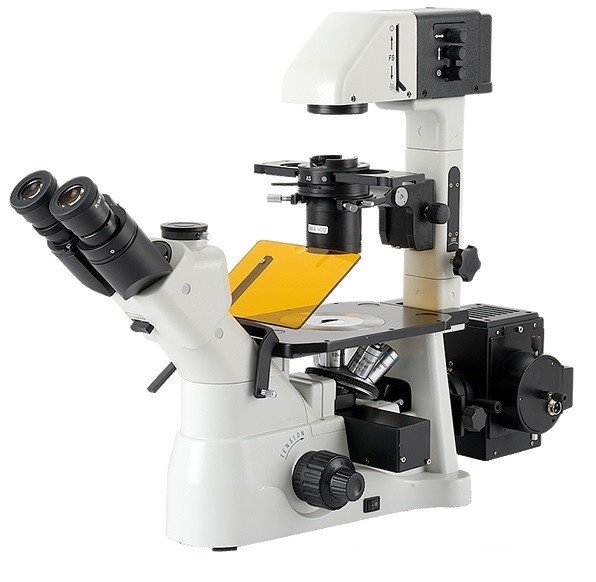 Applications
With stable efficient performance, simple operating approach and complete accessories, BIM900 series inverted biological microscope is the best choice fr biomedical and teaching labs.
BIM900FL laboratory inverted fluorescence microscope, designed for observing cells and tissue cultures can be used to observe cell growth, tissue profile, internal structure etc. Assembled with professional fluorescent attachment, fluorescence effects are observable such as auto-fluorescence in vivo, cellular fluorescence transfections and protein transfers.
It can perform reflected fluorescence illumination with B, G filter blocks, with centering view field diaphragm and sliding filter preventing board. It has two filters of B and G included and several as opional. The B filter block includes excitation, dichroich, emitter modules and is suiatble for EGFP, FITC, Cy2, AlexaFluor 488, DIO, Fluo-4 fluorescence dyes.The G filter block includes exciter, dichroic, emitter modules and can be sued for fluorescence dyes of Texas Red, Texas Red-X, Cy3.5, MitoTracker Red.