Introduction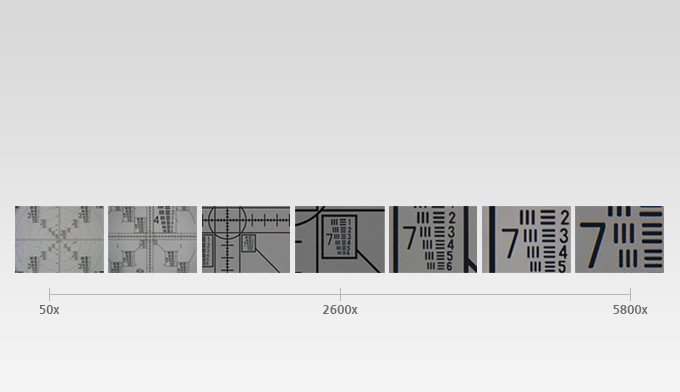 The world's first, large range of magnification
There is an extraordinary range from 50X to 5,800X. It converts the wide range(50X~5,800X) without lens change for user's convenience.
It also acquires sample's optimal image by using 24 steps of zoom magnification.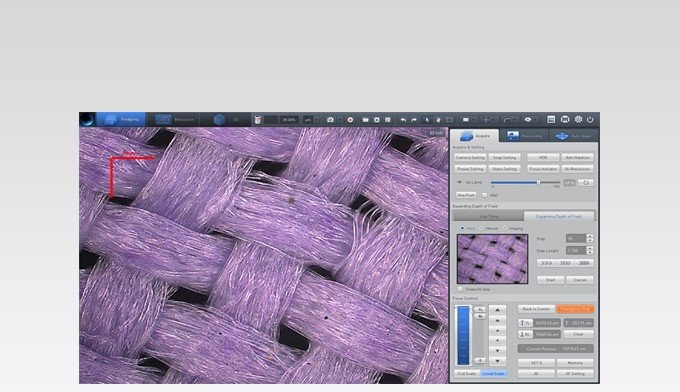 21.5″ Full HD Monitor
The HDS system incorporates a 21.5″ Full HD LCD display monitor. This monitor provides 1920 X 1080 display and high contrast for brilliant image. In addition, it offers software convenience through interface.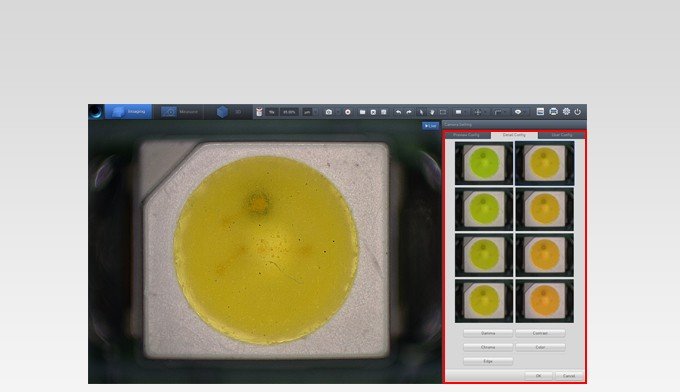 One-click Camera setting
It offers five kinds of camera setting options to setup a part of detailed image. (Gamma, Contrast, Chroma, Color, Edge) You can choose one of 8 preset images to apply needed effect and acquire customized image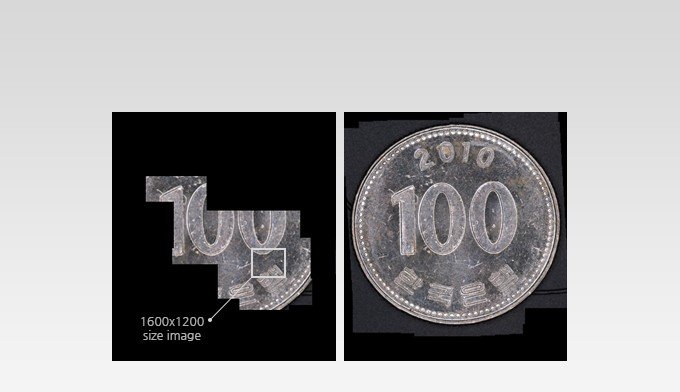 High speed Tiling
HDS-5800 offers high speed tiling through movement of XY stage during image composition. Current image will be tiled together with the previous images in real time. Therefore, it's useful to observe wider sample at high magnification.
A variety of 3D measurement tools
The HDS can easily acquire professional and customized profile data. In addition, various measurement tools are provided to aid collection, verification and accuracy of measurements.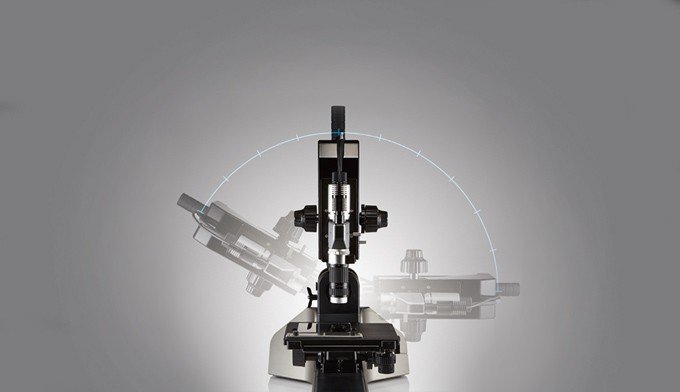 Easy rotating and tilting stand – up to 150 degree
The standard HDS stand provides flexibility for imaging from a wide range of angles to acquire images of the most difficult specimens. The stand can be tilted through 150º and objects can be easily rotated.
Motorized Stage (Optional); The joystick with adjustable speed to increase usability
The diverse motorized stages provide observers with various features designed to meet various needs for sample type. In addition, the usage of motorized stage will be widen with special function such as 3D scanning, off-display measurement and so on.
The High-Intensity LED desinged to optimize the realistic high resolution image
It provides transmitted vertical illumination source so that its lights can be cast brightly with various samples and convenient without waiting time for warming up. In addition, reflected and transmitted lights can be available at the same time.
Highlighted Features
1. All in One Revolver Adopted Type + 100x Objective Lens; 40x-5.800x magnifications.
2. Motorized Stage in two models: Without Linear Scale (Accuracy: 0.5um) & With Linear Scale (Accuracy: 0.1um); Precision Measurement, Auto-Measurement, Auto-Tiling
3. Flexible Report Format, MS-Excel supported. No manufacturer supports 'Report Format' compatible with Microsoft Excel, unless you pay extra
4. Excellent Tiling: Speed, Stability and Imaging Quality are more competitive than others.
5. Powerful Measuring Tool, adopted from Confocal Microscopes
Winning Features of HDS-5800?
Winning Feature 1: Powerful High Zoom Magnification (All in One)
High-performance zoom lens of up to 40X ~5,800X all in one (Competitors have up to 2,500X only)
Bright Field and Dark Field
Various Optional Accessories:

Zoom Body + Objective Lenses (Essentially Required)
Filters, Apertures and Adapters (Optionally Required)