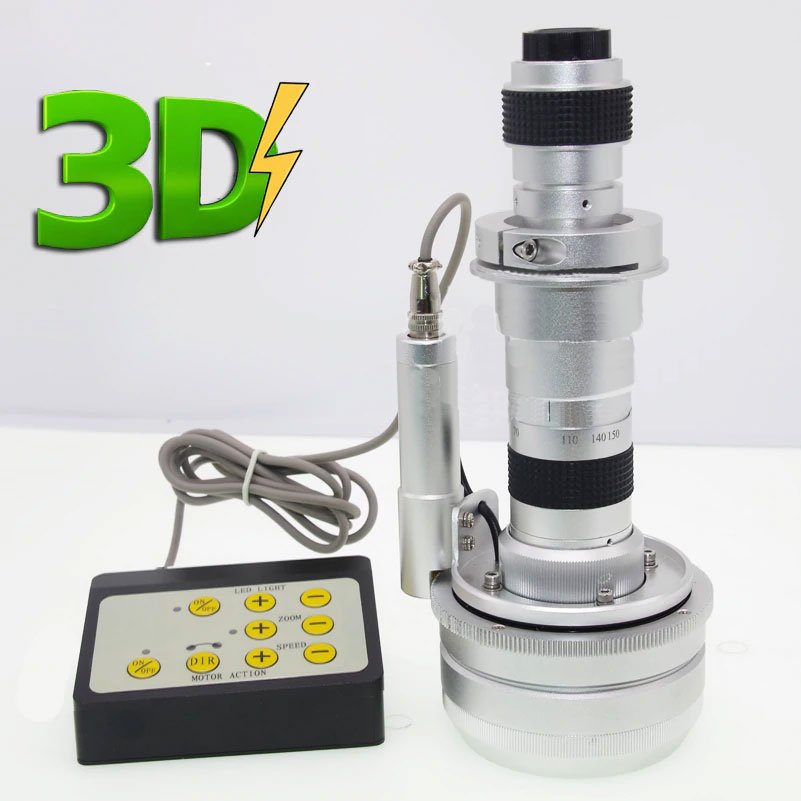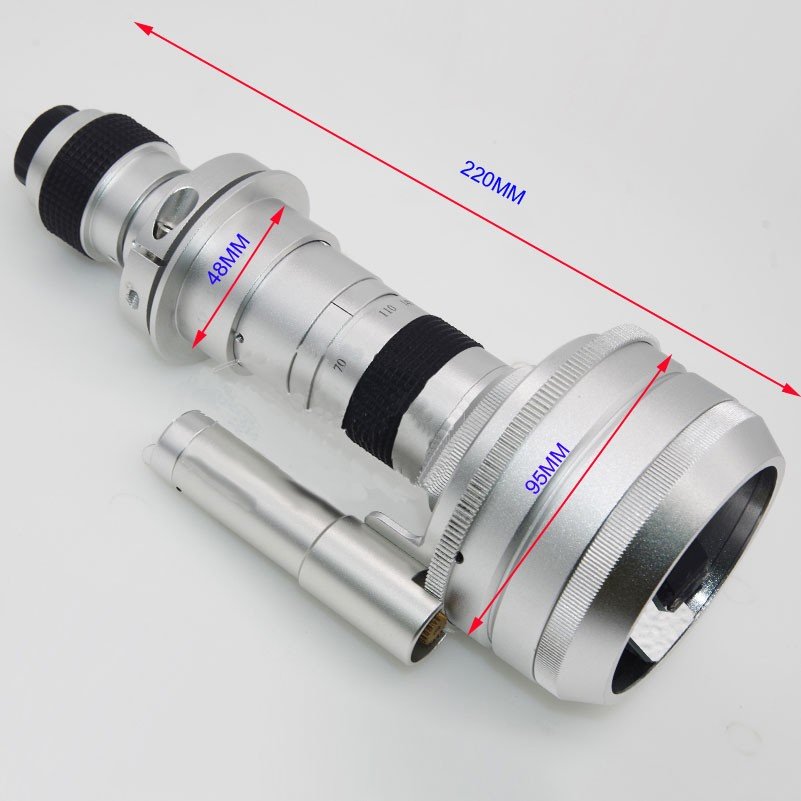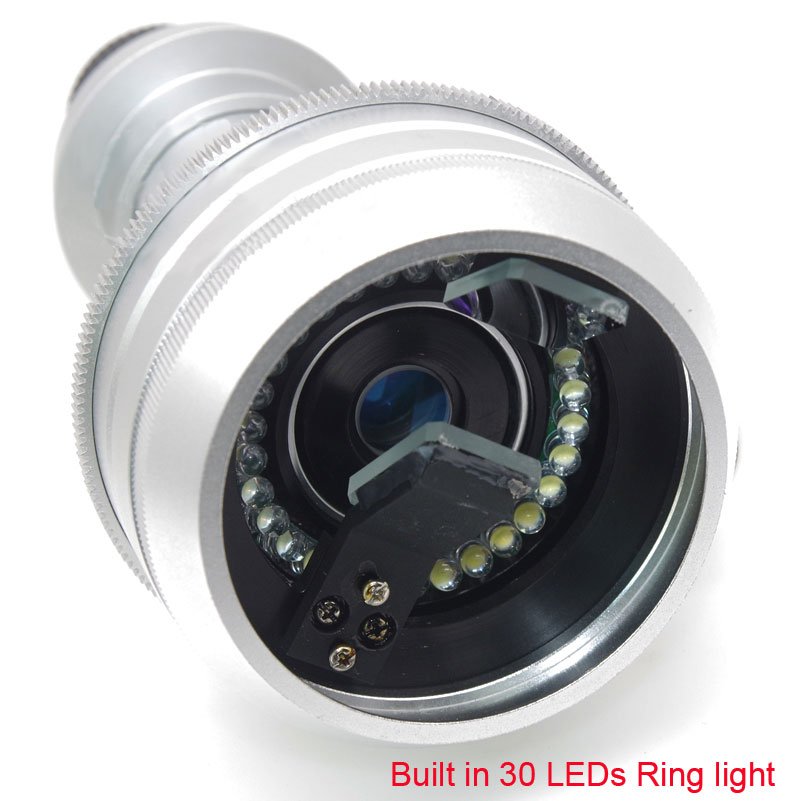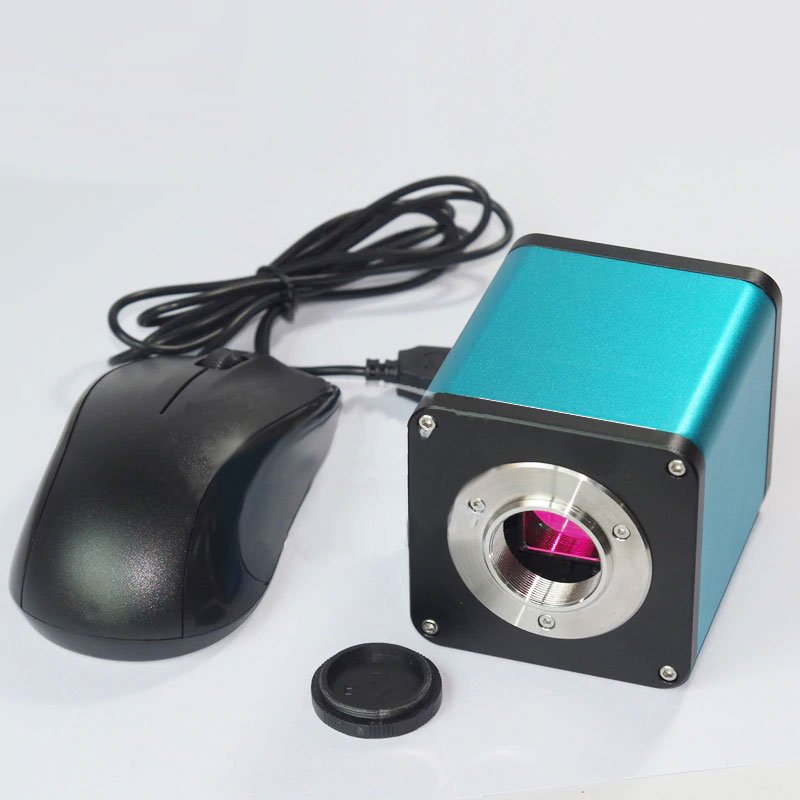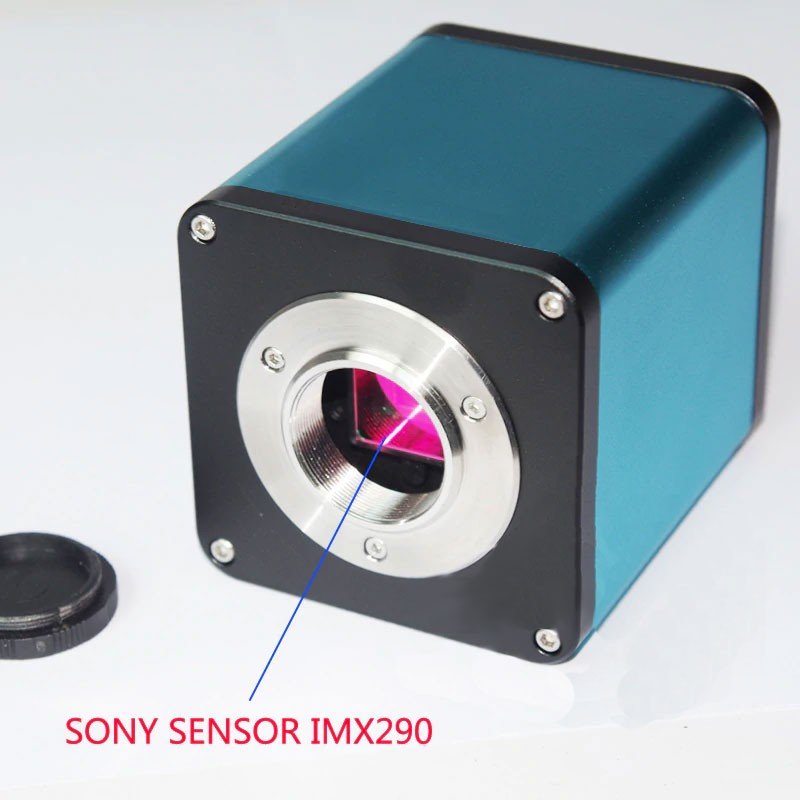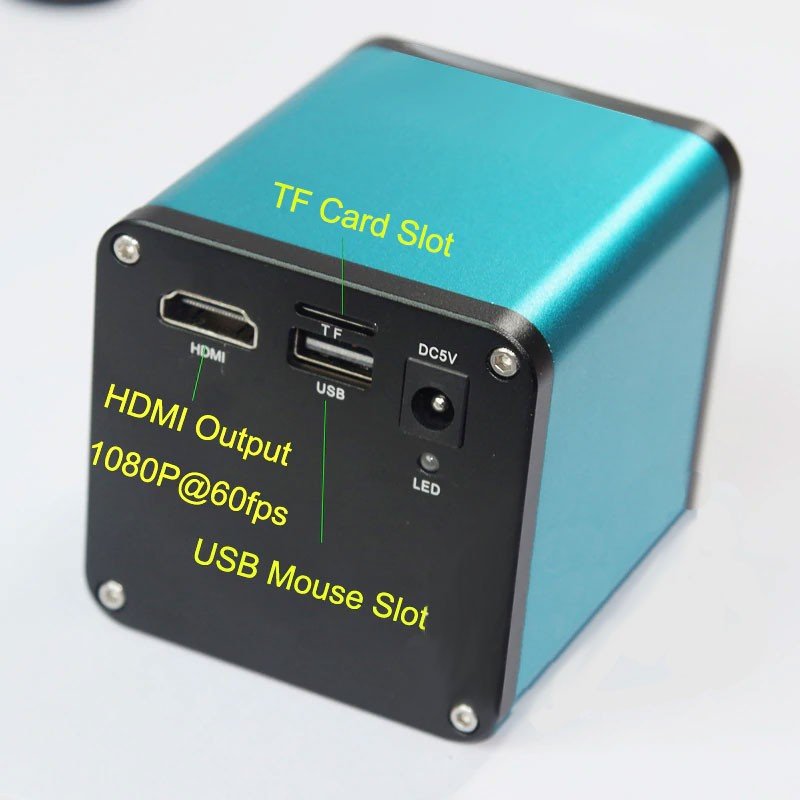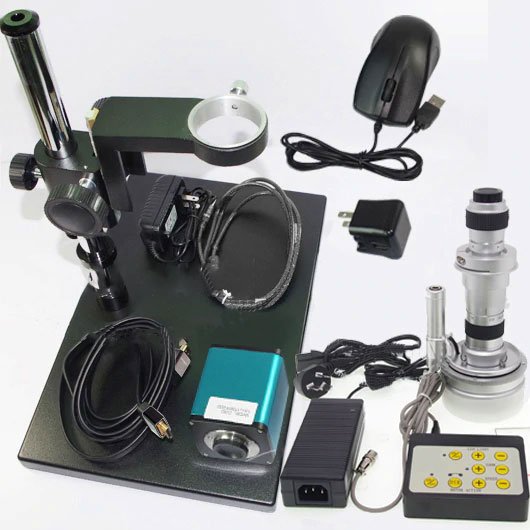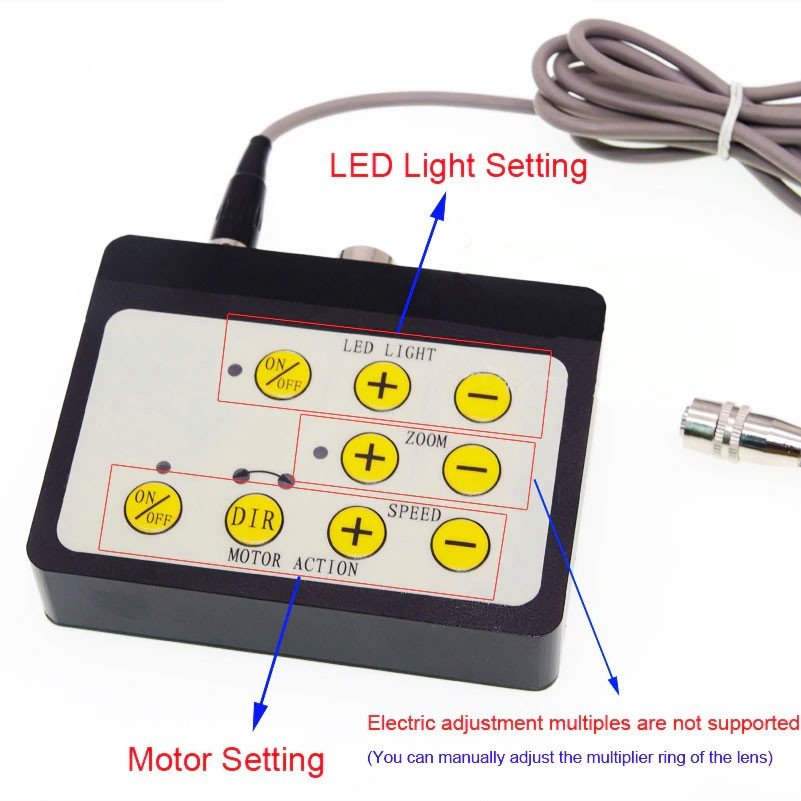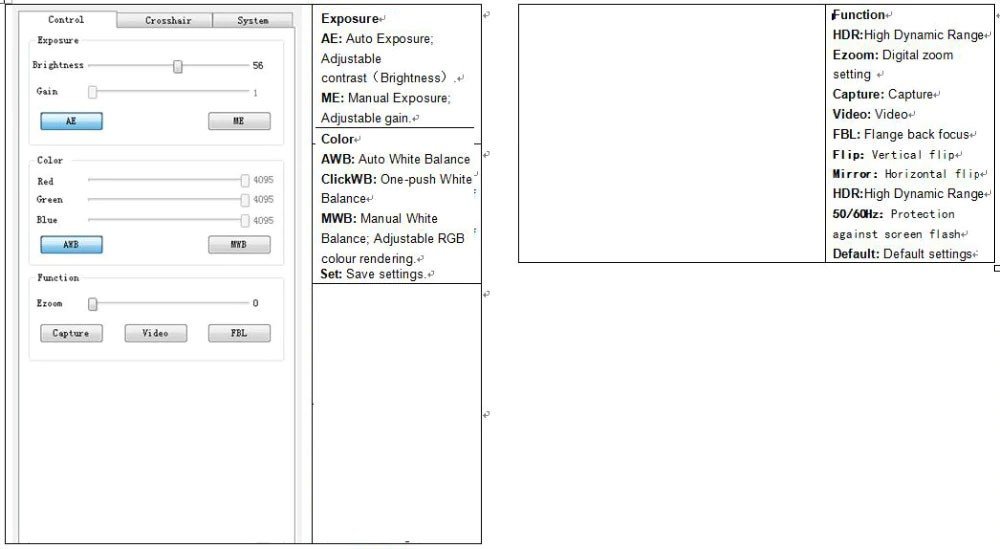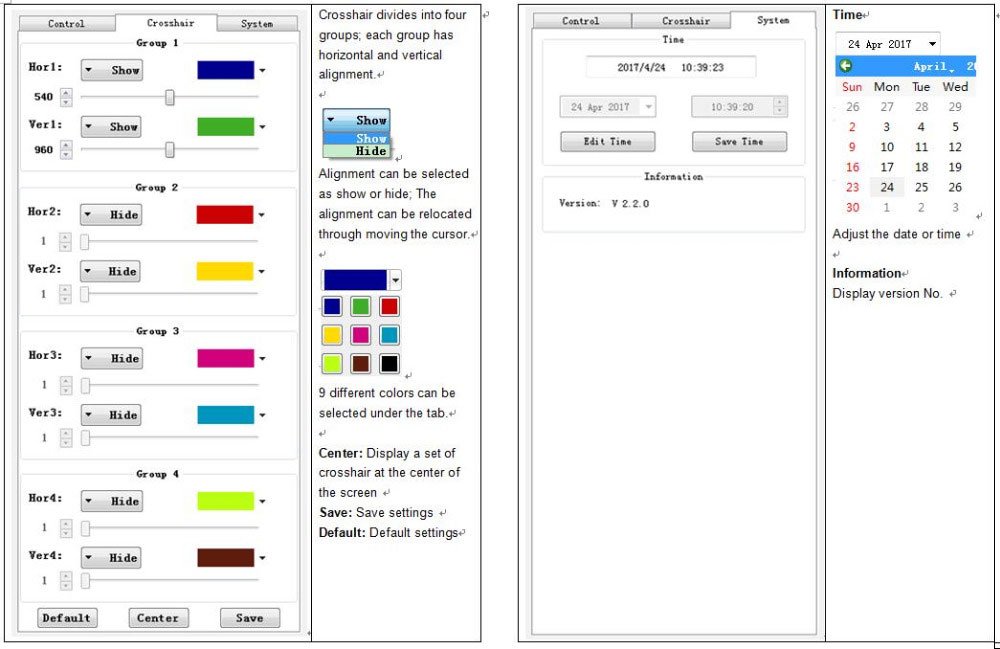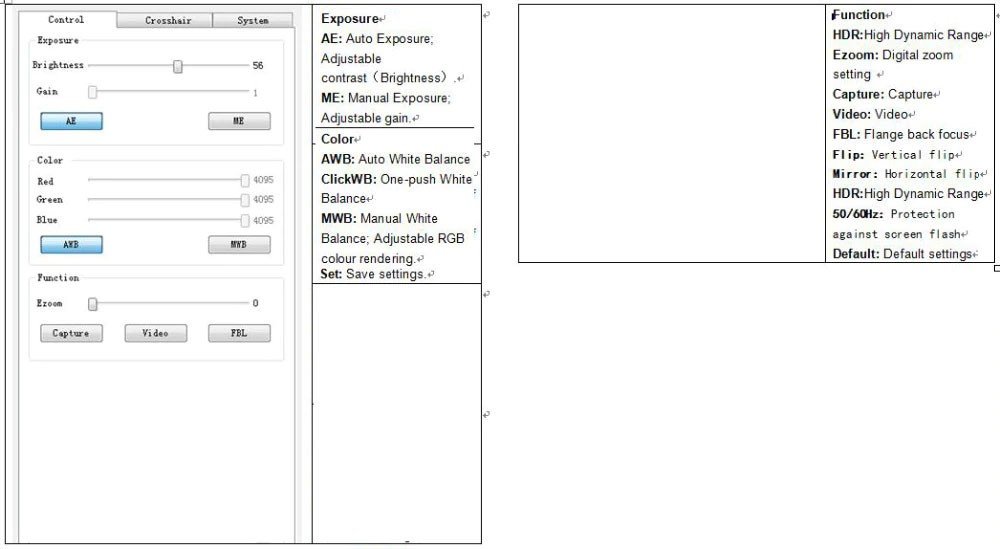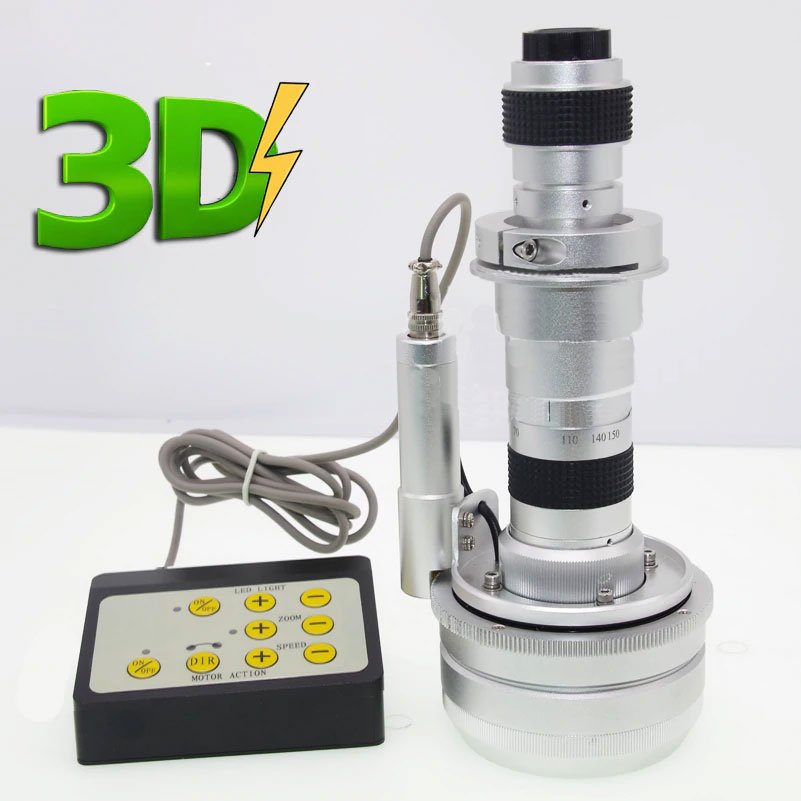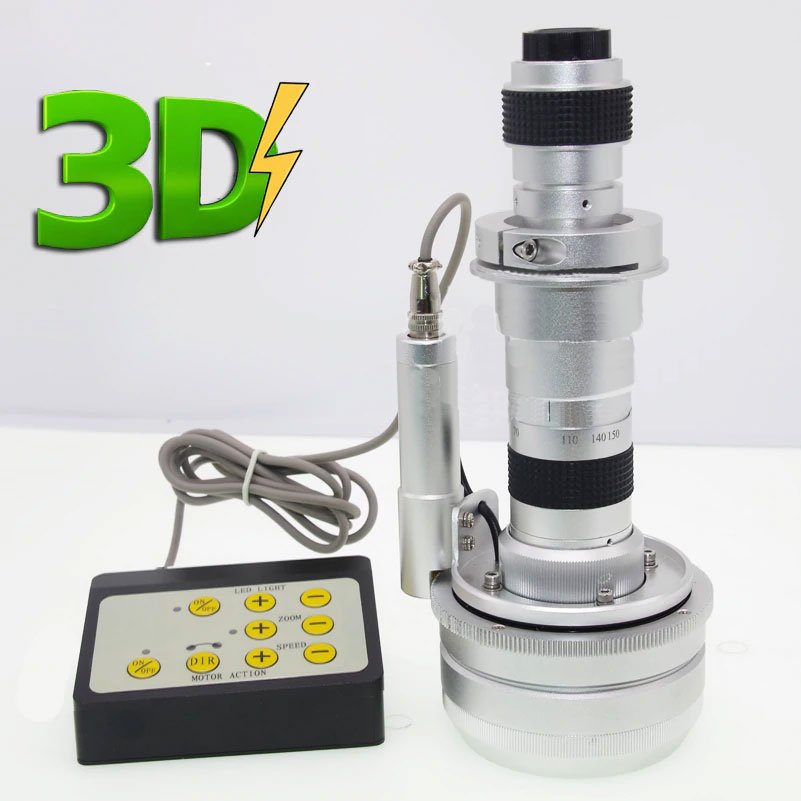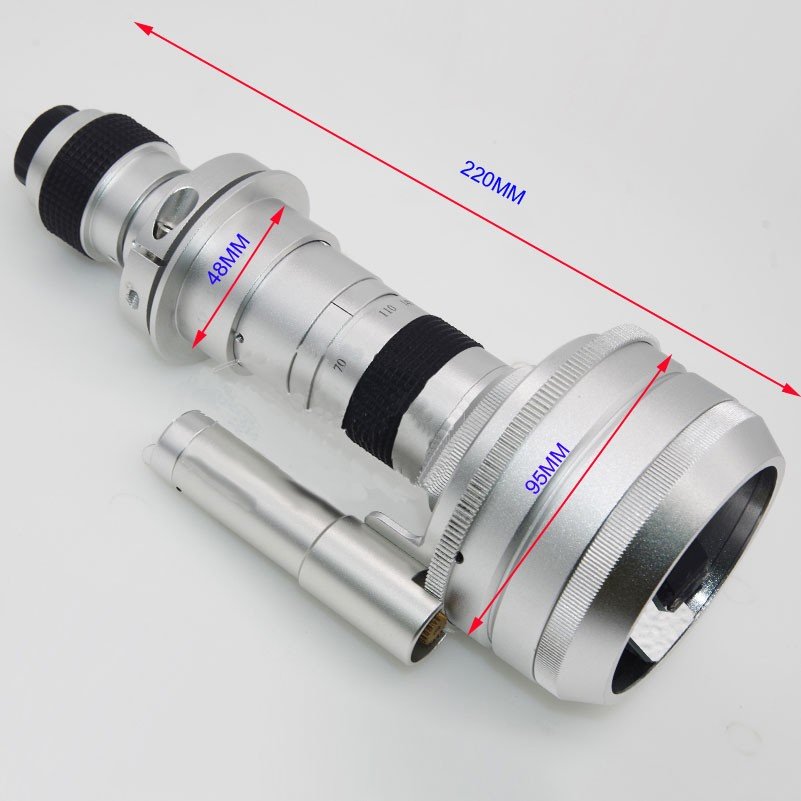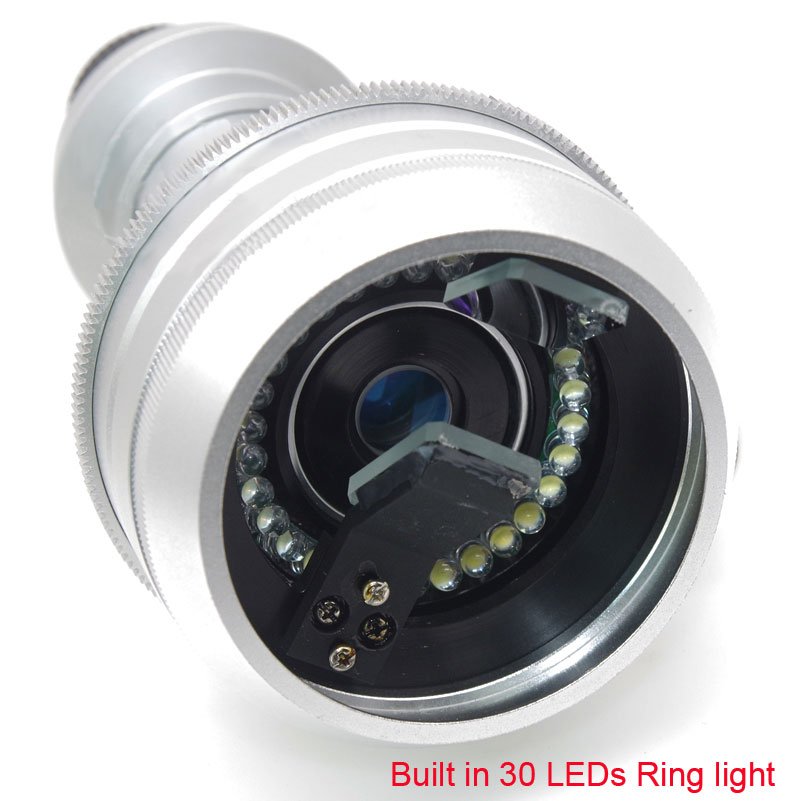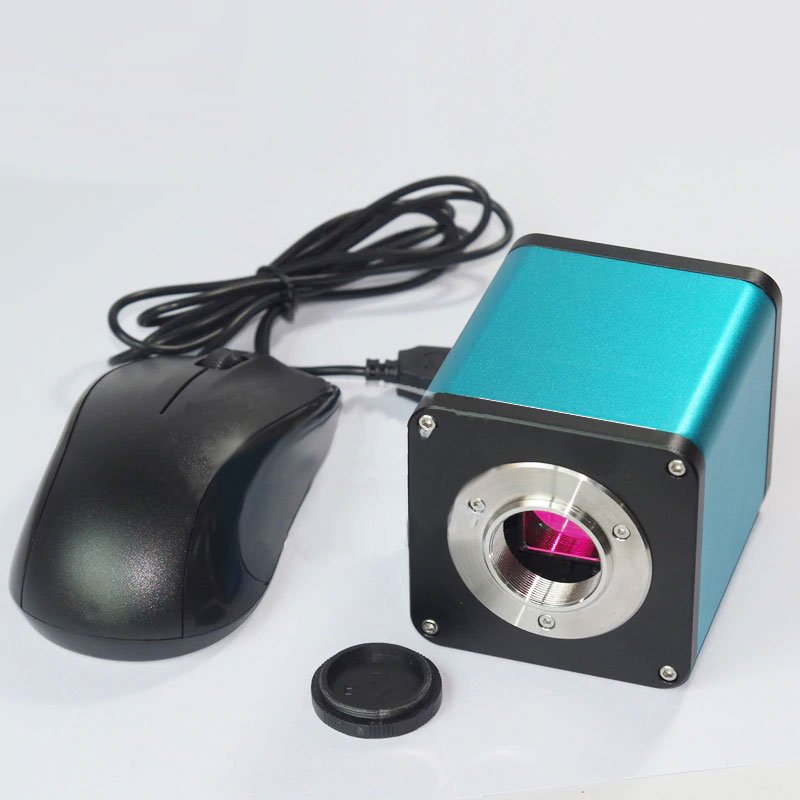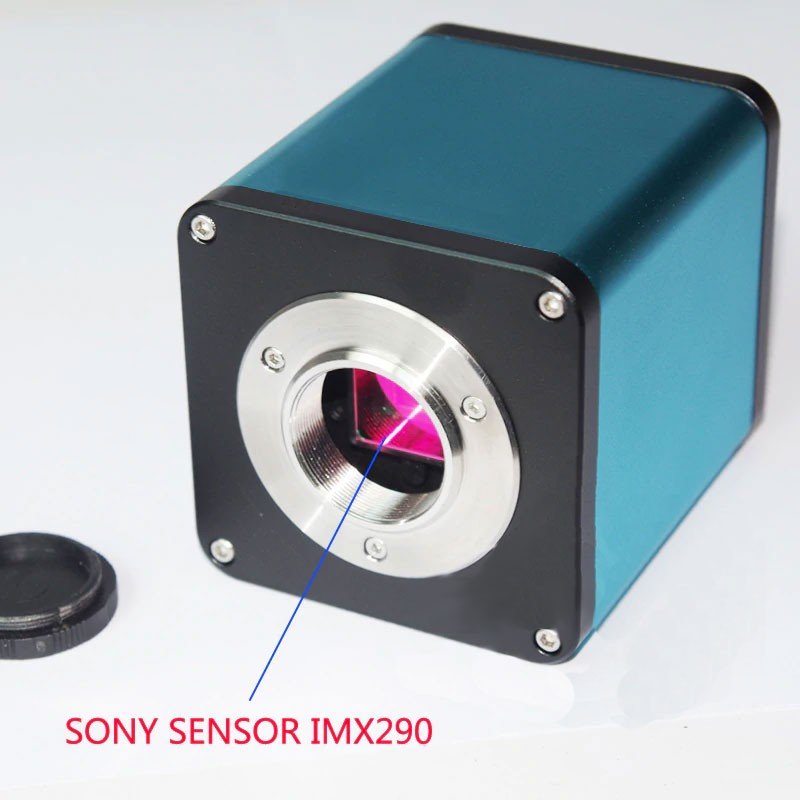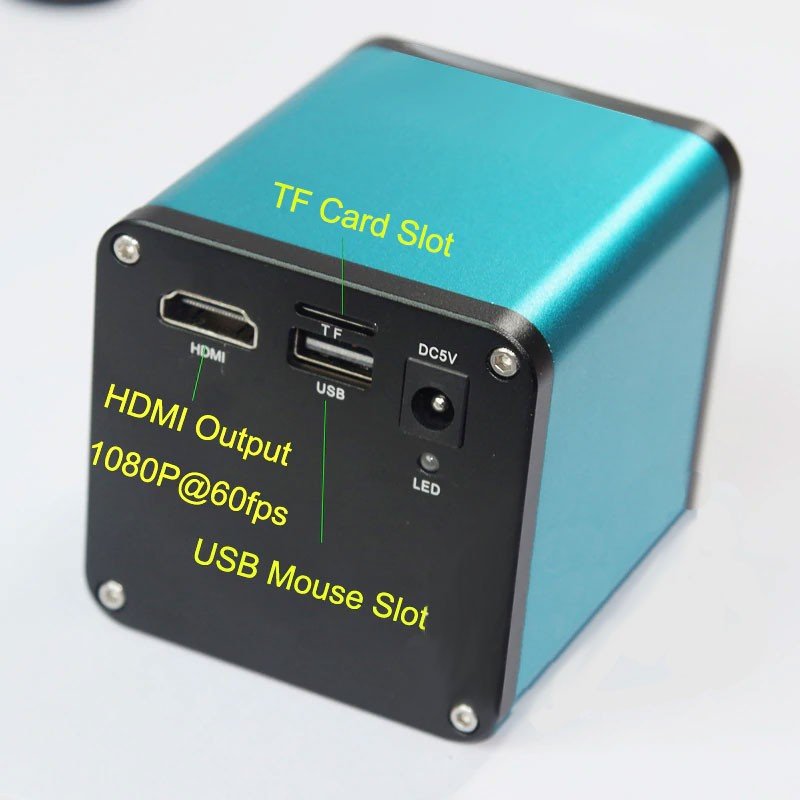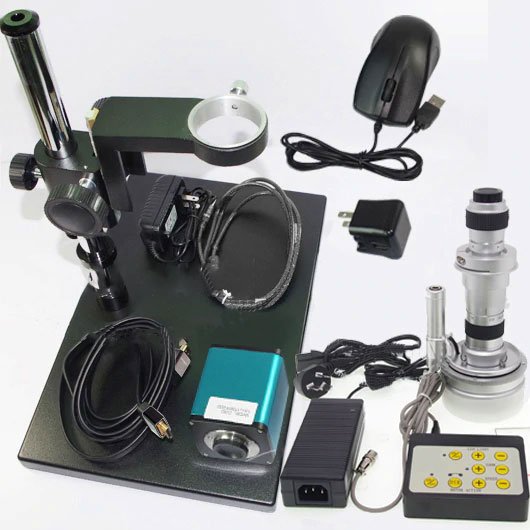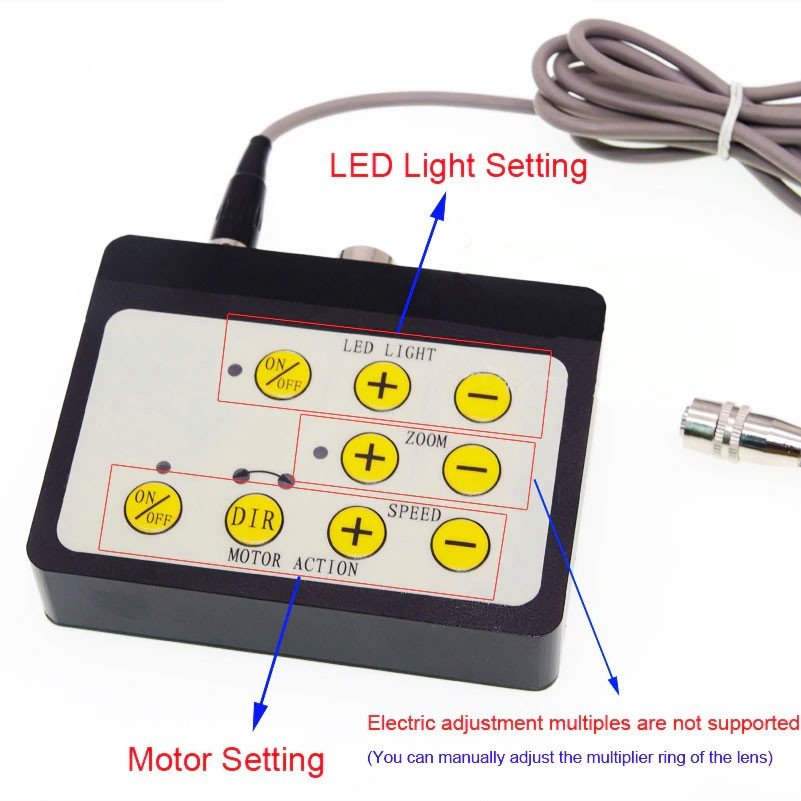 B3V-45x2MP-S Motorized 3D Autofocus Video Microscope
---
$USD 3,000.00
Compare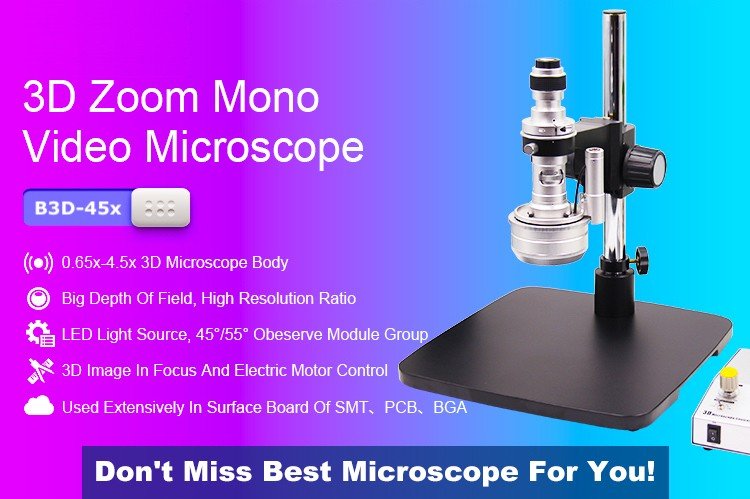 High Quality, High Resolution, Clear Images
1080P FULL HD 60FPS high-speed camera
SONY SENSOR IMX290 Colour CMOS
UI design menu, easy to control by mouse
TF Card Video Recorder
Industry CMOS Camera. It can Show the live image directly on any HDMI monitor, Projector or TV.
It build in digital cross-hairs and color control, add line in the pictures
It is great tool for the industry factory, then a technician can see the defective parts directly in the Monitor.
The B3D-45x series video microscope is designed based on an infinity-corrected optical system. It has great optics and mechanics, allows 360 degrees rotation in both direction of clock-wise and counter clock-wise as well as a 45'/55′ observation module. At minimum magnification of 0.66x, the field of view is the largest and without dark edge, high-resolution and large depth of field.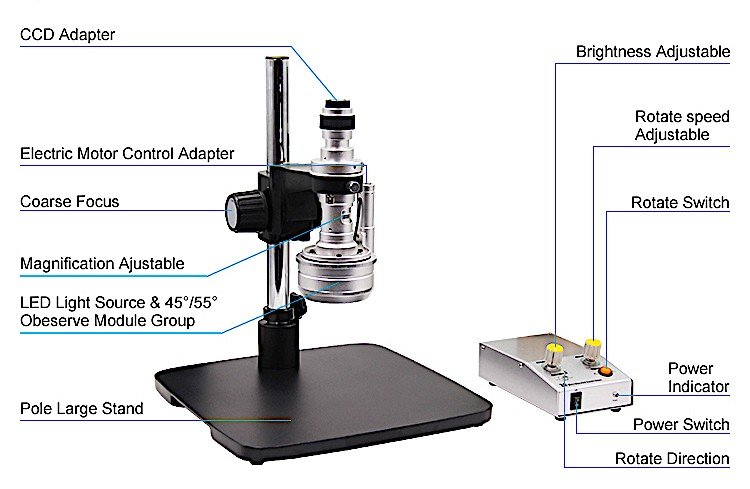 The B3D-45x 3D video microscope has strong sense of three-dimensional imaging and generates clear and sharp images. It has a long working distance and is applicable for a very wide range of conventional inspection microscopy imaging as well as advertising for small products such as jewelries.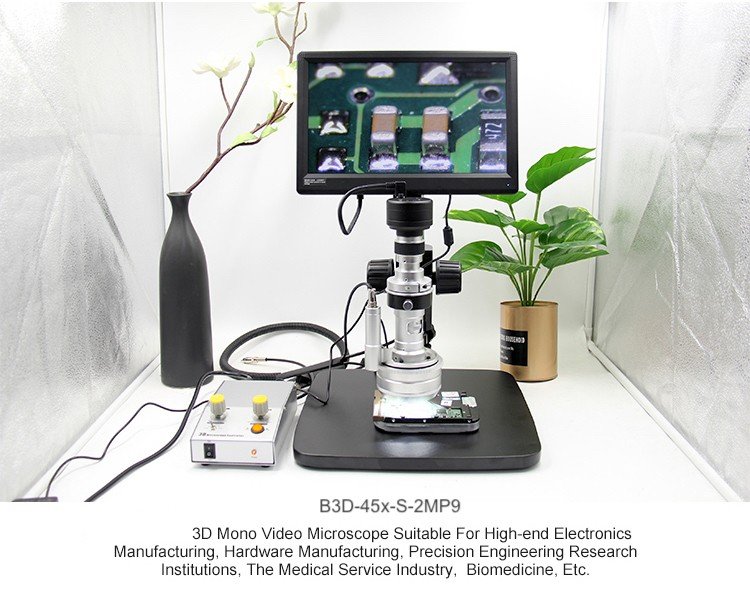 It is very easy to use and operate, intuitive and high efficient for industrial inspections such as electronics, semi-conductors, cell-phones /mobiles /smart phones,  quality control of printed circuit boards (PCB), printed circuit components, vacuum fluorescence VFD display verification, etc.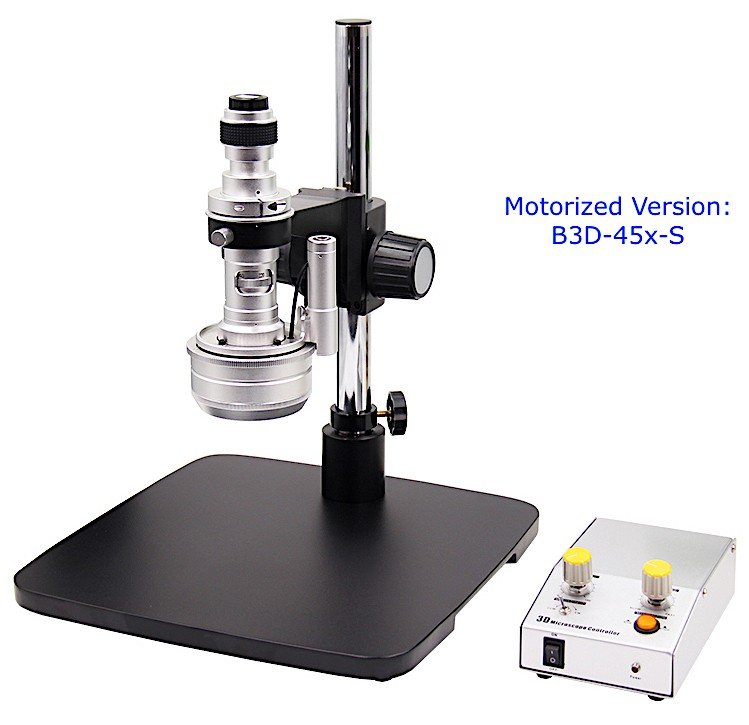 The model B3D-45x-S has a synchronous motor which rotates at 360 degrees at different speed.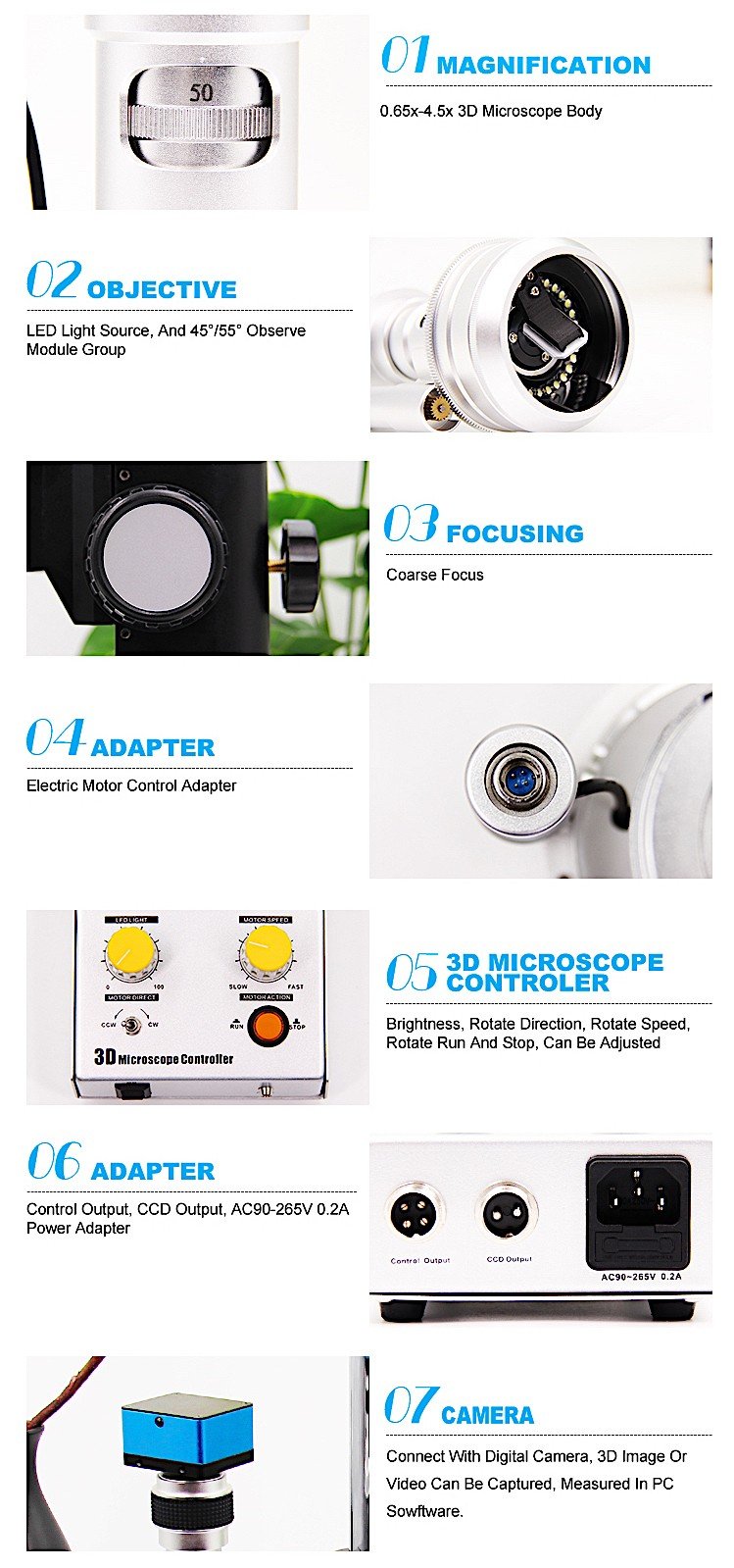 Video Microscope:

Camera:
Image Sensor : Colour CMOS
Pixel size : 1/2.8〞
Menu : Fully digital UI design
Method of Operation : Mouse
Lens interface : C/CS-type
Power DC : DC5V
Output method : HDMI
White Balance : Auto / Manual / One-push control
Exposure : Auto / Manual
Display Frame rate : 1080P@60fps
Scanning method : Line by line scanning
Shutter Speed : 1/50s(1/60s)~1/10000s
Operating Temperature : 0℃~50℃
Magnification / Zoom : Support
Saving function : Support TF card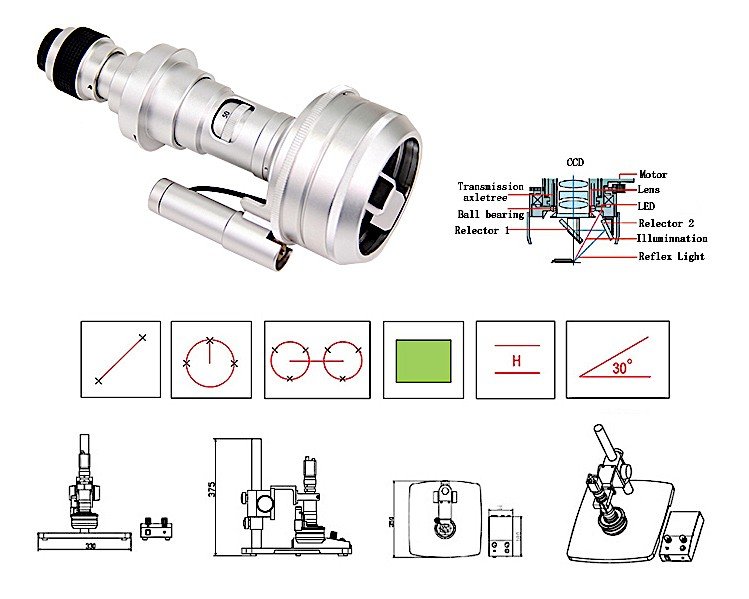 Easy Large-Sized Focusing Knobs on Both Sides of Focusing Holder.
Steel Gears on Focusing Holder.
Standard Size Focusing Holder – Will Fit Scope Heads with Diameter of 50mm
Item size: see the 4th picture
Weight: 2.5kg
Motor Action 3D C-MOUNT Lens with LED light:
Swiss Synchronous Motor with Control Box
Working distance: 45mm-55mm
Field of view: 3mm-20mm
25X-150X zoom c-mount Lens
0.5X C-mount adapter
Objective Magnification Power by 0.7 – 4.5X(about 25 – 150X on the display)
Size: 220mm(L) * 95mm(DIA)
Suit for 50mm hold ring stand
The brightness of the lamp is adjustable
The rotation direction and speed of synchronous motor are adjustable
Working voltage : AC 220V (if you need 110V, please contact with us)
| | | |
| --- | --- | --- |
| Manual | Motorized 3D Viewer | Motorized 3D Viewer and LED Control |
Recommended Ultimate Package: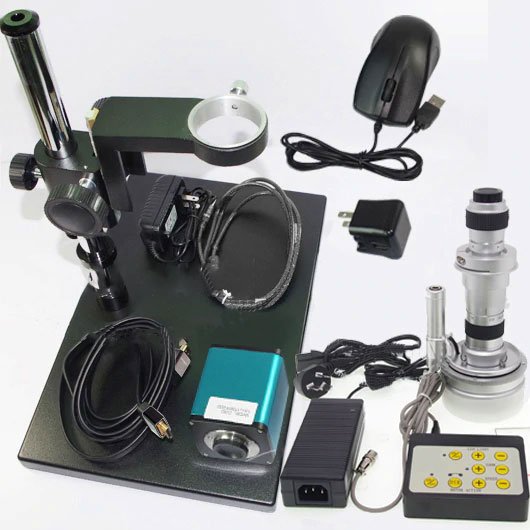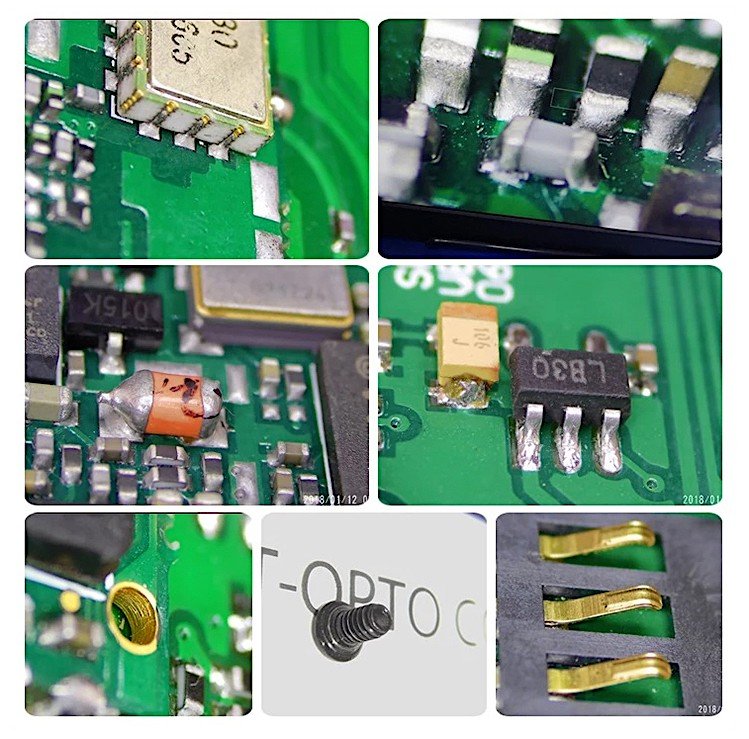 Based on 0 reviews
Only logged in customers who have purchased this product may leave a review.