Introduction to somatic cell counting
The LactoScan BSCC-500 Somatic cell counter is based on fluorescent image cytometry for counting cells in milk. This device fully complies the methodology in the ISO 13366-1 / IDF 148-1; i.e. a microscopic method (reference method) for quantitative analysis of somatic cells in both raw and chemically preserved milk, considering the definition of the cells to be counted, size and number to be reported. The somatic cell counter offers visual control and excludes the accidental errors. The measuring range of the counter is within 2 to 30 µm size and the results are presented as the number of cells per mL (milliliters). The result analysis is shown within just 20 to 60 seconds depending on the type of analysis. There is no need for extra calibration, only a graduated scale on a LACTOCHIP is used for verification of the magnification as per requirements of ISO 13366-1:2008 (IDF 148-1:2008) Milk — Enumeration of somatic cells — Part 1: Microscopic method (Reference method).
Why LactoScan?
The LactoScan has several superior features over direct microscopic somatic cell counting (DMSCC), as described below. LactoScan possesses the largest volume of scanned sample up to 9 µl that guarantees the low coefficient of variation, which is better than the direct microscopic counting.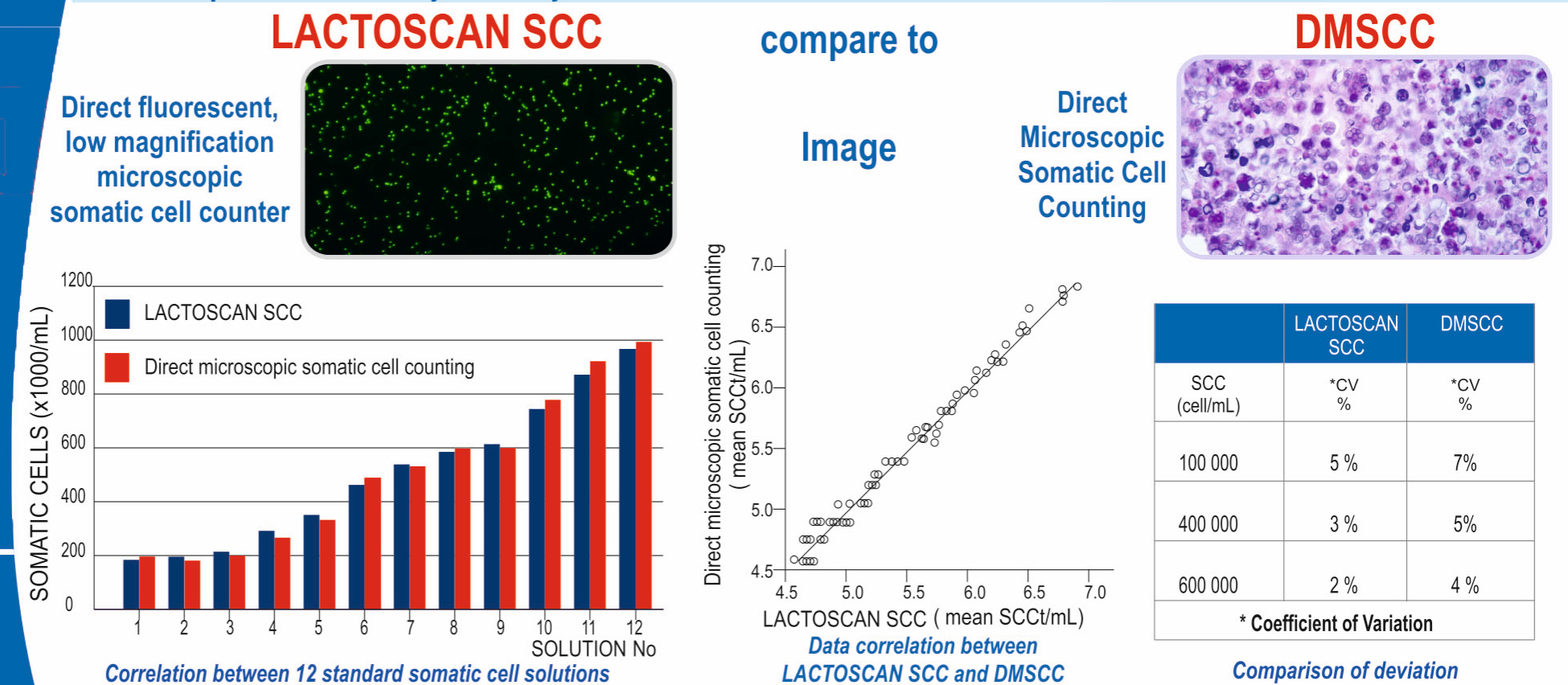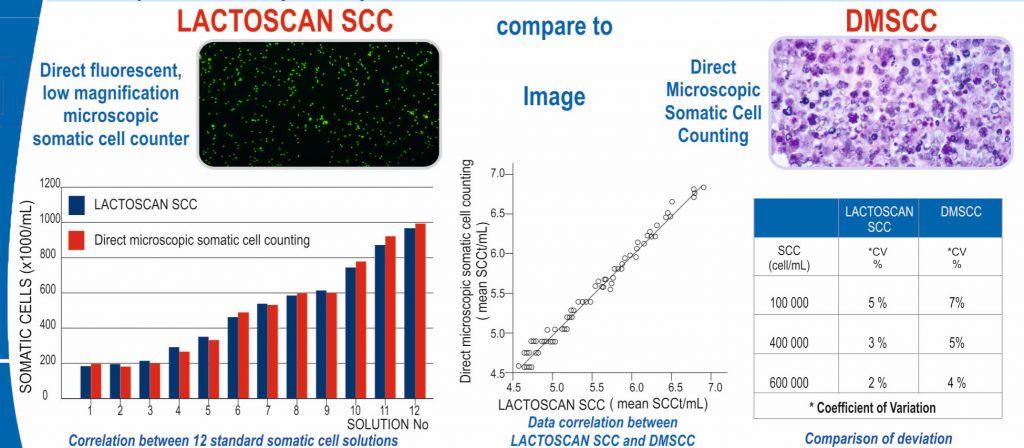 Direct Microscopy Somatic Cell Counting (DMSCC)
LactoScan BSCC-500
Analysis
Microscope, human-based judgement, Manual
Microscope, Cytometer, Smart Software, Automated
Sample Volume
0.149 µl
9 µl

Concentration (x10^3 cells/mL):

      <100

     100-400

    > 400

Coefficient of Variation / CV (%)

7-10%

6%

5%

Coefficient of Variation / CV (%)

5%

3%

2%