Single Band-pass Filters

Fluorescence filter consists of excitation filter, emission filter and dichroic mirror, is the core optical components of fluorescence microscope . This kind of products on the market is generally expensive, and has a relatively short lifespan.
Bioimager fluorescence filters have high transmittance and deep blocking, multi-layers hard-coating promised it's durability and stability. Our Independent film coating and strict quality control reduced the production cost, to ensure reasonable price for customers.
Fluorescence Filter Component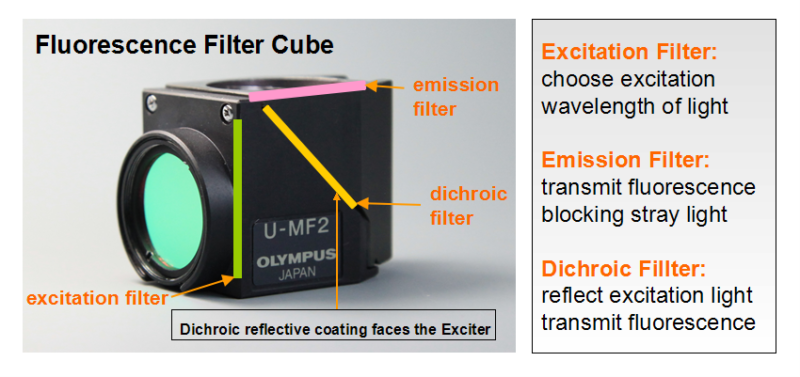 Fluorescence Filter Application