BUM210BD Binocular Digital Microscope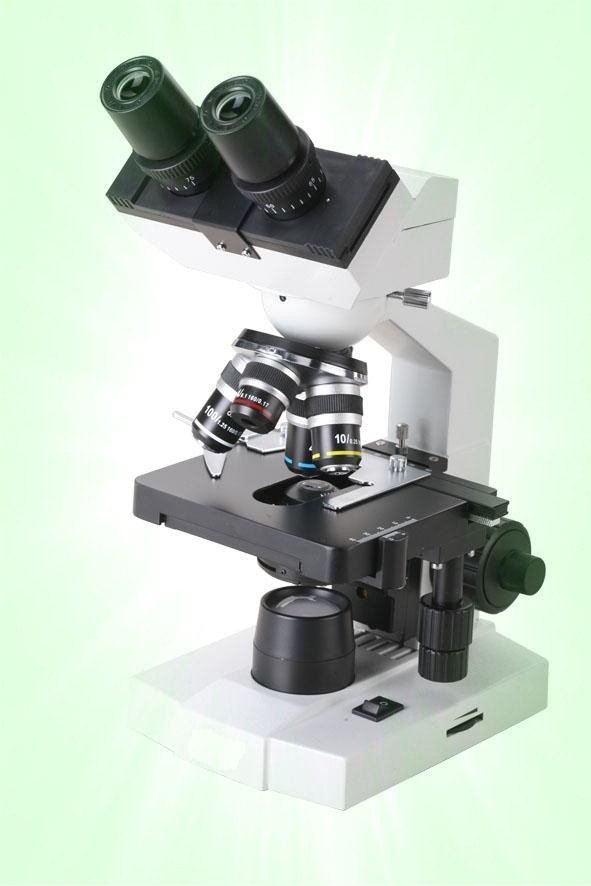 Introduction
BUM210BD binocular digital microscope features a built in 1.3 Mega Pixel Digital Microscopy Camera and professional software offering high resolution and user-friendly operation. This combination of microscope, digital imaging system and software is easy to operate and offers outstanding performance. It can take photos, videos and do measurement functions. Brightness adjustable LED illumination saves energy and has long working life.
Features
1. Built-in 1.3 Mega Pixel CMOS camera, vivid images and real color reproduction.
2. High definition images and videos, high frame rate.
3. Professional image analyze software supports Windows Vista / Win 7 / Win8 / Mac Operation System. The software can preview, take photos and video, do image processing and measurement.
4. Support Multi-language (Arabic, Chinese, English, French, Germen, Japanese, Polish and etc.).
5. Compact and flexible, ideally suited for desktop, laboratory worktable.
Specifications
Model
BUM210BD
Viewing Head
Binocular head, Inclined at 45º, 360º Rotatable
●
Camera System
Resolution: 1280×1024(1.3MP)
●
Output: USB2.0
●
Operation System: Windows 2000/XP/VISTA/Win 7/Mac
●
Software: ScopeImage 9.0
●
Range of Viewing Field: >100%
●
Eyepiece
Wide Field Eyepiece: WF10×/18
●
Objective
Achromatic Objective: 4×, 10×, 40×(S), 100×(S, Oil)
●
Achromatic Objective: 20×, 60×
○
Stage
Double Layers Mechanical Stage: 115×125mm, Moving Range X-Y: 70×20mm
●
Condenser
Abbe NA 1.25 Condenser with Iris Diaphragm (Φ2-Φ28mm) and frosted filter
●
Focusing
Coaxial Coarse and Fine Adjustment
●
Illumination
LED illumination, brightness adjustable
●
Accessories
Packed in carton, with operation manual, dust cover, AC adapter and USB cable
●
Power Supply
Rechargeable battery
○
Dimension& G.W
28cm×22cm×40cm, 5kg
●
Packing
Carton, 4 Sets/Carton: 29cm×88cm×42cm, 20kg
●
Note: ● Standard Outfit, ○ Optional
Applications
BUM210BD is primarily designed for school students to do image analysis and distant sharing. This unique combination of microscope, image system and software makes BS-2010BD a professional tool for education applications. This microscope also provides a superior cost effective solution for computer interactive laboratory, clinical environments and etc.
Sample Images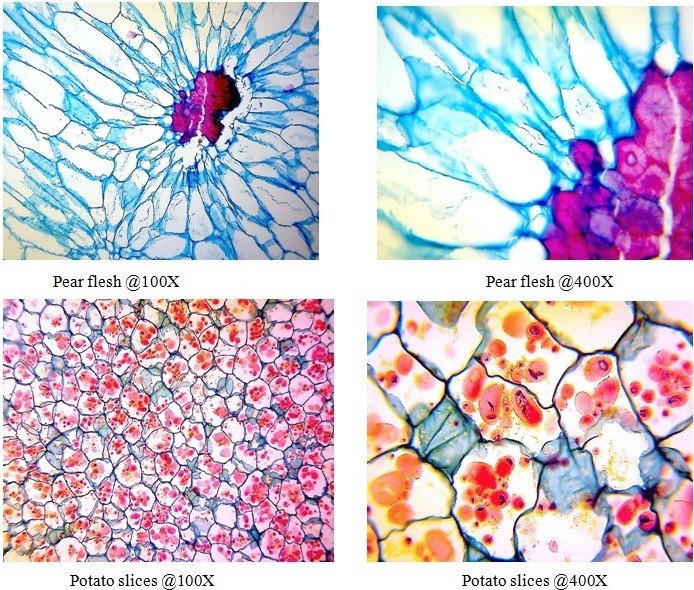 Models
BUM210M

Monocular Head

BUM210MD

Monocular Digiatl Head

BUM210B

Binocular Digiatl Head

BUM210BD

Binocular Head