BTP-200 Controlled Thermoplate -Hot Stage for Upright, Inverted or Stereo Microscope
---
compact and economy option for thermoplate
heating stage for upright, inverted or stereo microscope
rectangular or circular shape
$USD 2,300.00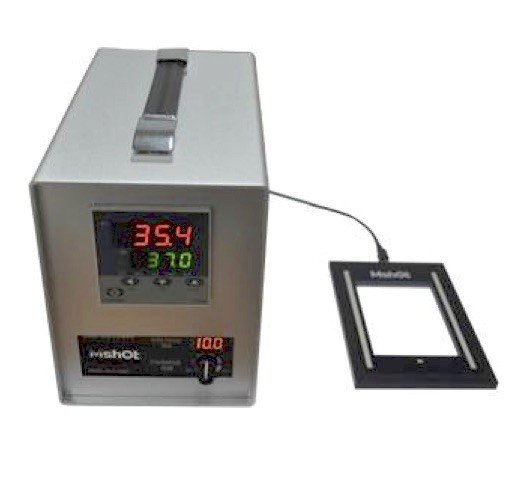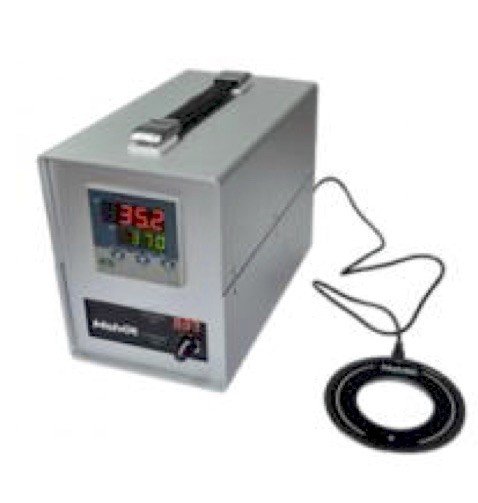 BTP-200 Controlled Thermal Plate for Inverted, Upright or Stereo Microscope Stage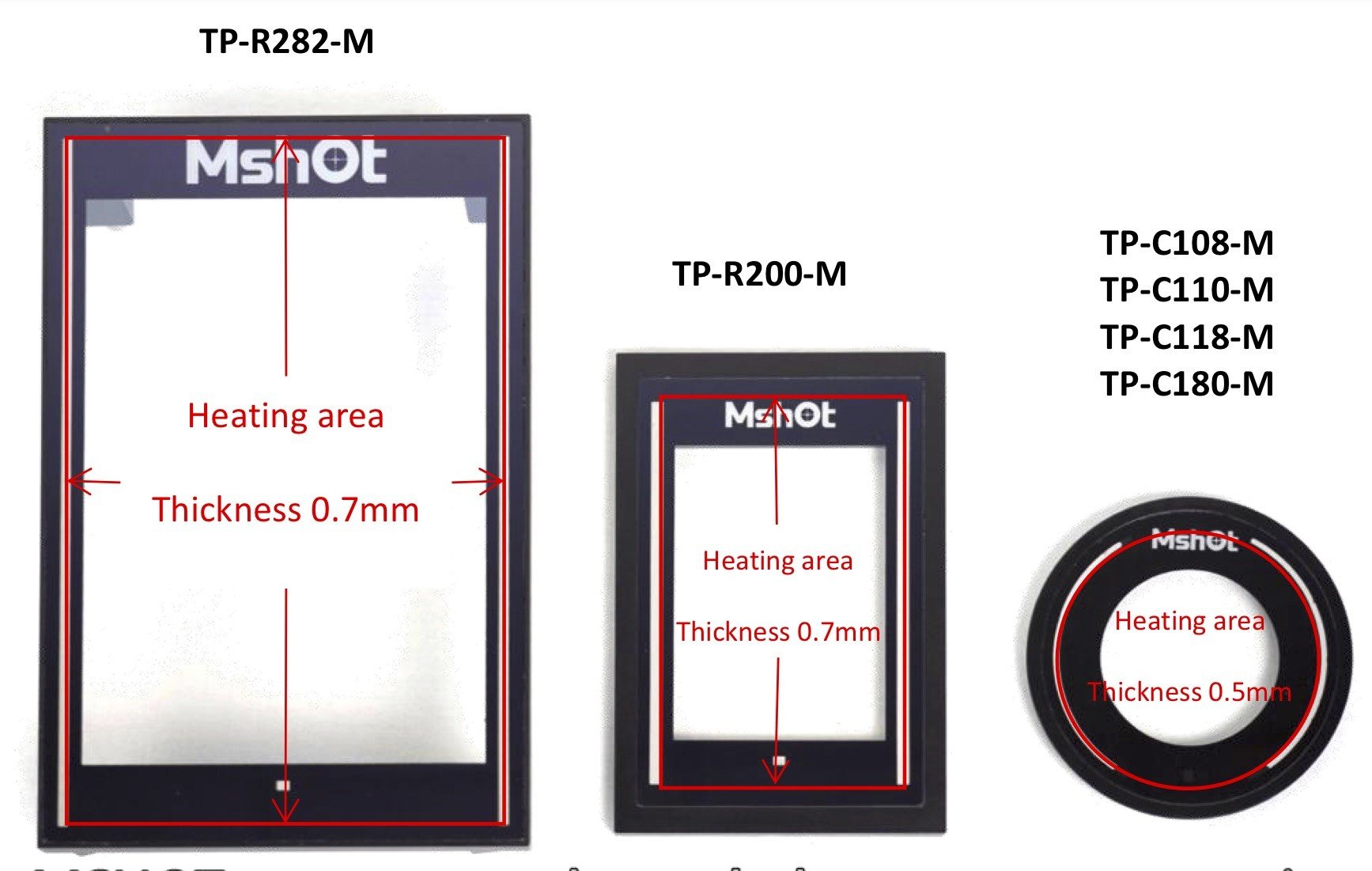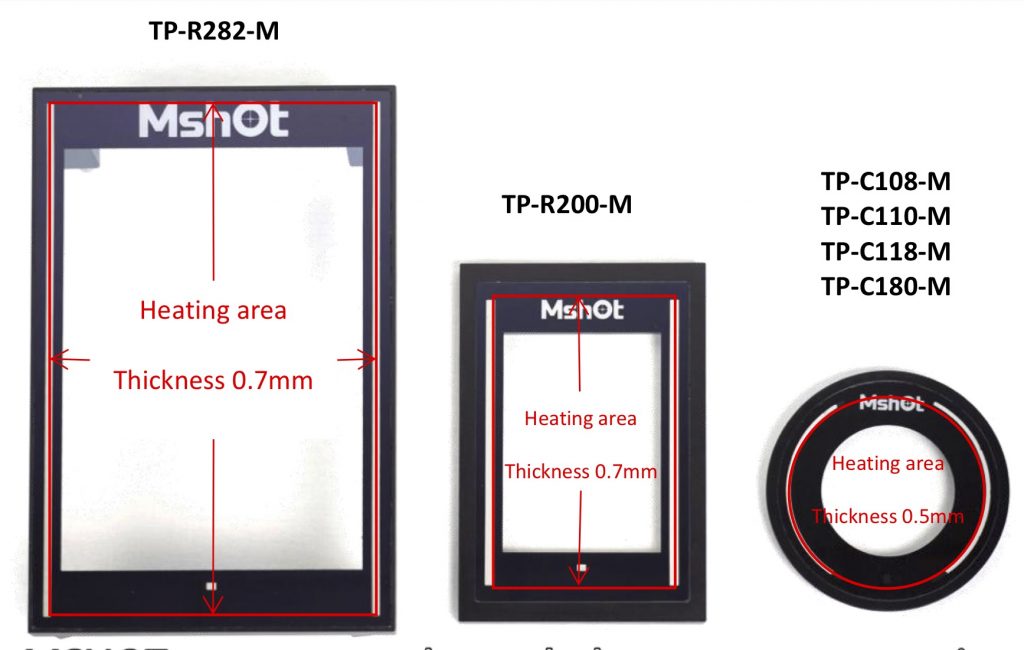 Bioimager BTM-300 Series microscope thermal stage is a universal cost-effective, durable solution for controlled temperature of a stage in an upright, inverted or stereo microscope. It can be customized based on the user's microscope model and brand. It is simply used to keep the temperature at desired value  for  living cells and temperature-sensitive living organisms happy for temperature condition  during microscope observation. It is widely used for live cell imaging, IVF labs, cell engineering, neuroscience, Genetic engineering and similar  fields. The thermal plate offers automatically  controlling the temperature from the environment temperature fluctuations.
Thermoplate
Shape
Circular shape
Rectangular shape
Dimension
TP-C108-M: 108mm

TP-C110-M: 110mm

TP-C118-M: 118mm

TP-C180-M: 180mm

TP-R200-M: 165mmx113mm

TP-R282-M: 240mmx160mm

Glass
Glass Tempering glass (including ITO film)
Y
Y
Thickness
Thickness of central area 0.5mm

Diameter 100mm

Thickness of central area 0.7mm
Frame
Stainless Steel (black nickel plating)
Y
Y
Silk Printing
Black Nickel Surface Coating
Y
Y
Line Material
Sensor
PT100 (Platinum)
Y
Y
Electrode
Sliver paste
Y
Y
Power Line
MP3 plug – USB – 4 pin Aviation head line
Y
Y
Temperature controller

Power in voltage
110~220V, AC50-60HZ

Y
Y
Output voltage/ Power
3~12V (adjustable),

3A

Y
Y
Temperature setting
LED show, preset panel
Y
Y
Temperature range
Room temperature -50℃ (constant temperature available)
Y
Y
Accuracy
≈±0.3℃
Responding time
≤0.5s
Control method
PID+FUZZY compound Intelligent adjustment algorithms
Electromagnetic

Compatibility

IEC61000-4-4(electrical fast transient ),±4KV/5KHz

IEC61000-4-5(surge),4KV

Working surrounding
10~30℃, relative humidity 20%~80% (25℃)
| | | | |
| --- | --- | --- | --- |
| Microscope Type | Shape | Plate Size | Cat# |
| Upright | Rectangular | 165x113mm | BTP-R200 |
| Inverted | Circular | 100mm | BTP-C100 |
| Inverted | Circular | 108mm | BTP-C108 |
| Inverted | Circular | 110mm | BTP-C110 |
| Inverted | Circular | 118mm | BTP-C118 |
| Stereo | Circular | 180mm | BTP-C180 |
| Stereo | Rectangular | 240x160mm | BTP-R282 |
Based on 0 reviews
Only logged in customers who have purchased this product may leave a review.