BIOIMAGER BSM780FL Epi-Fluorescence Stereoscopy Package
The Stereo Fluorescence BISF Series was invented by BIOIMAGER to upgrade standard stereo microscopes to full fluorescence functionality with ease. The BISF is recently developed for the fluorescence community as the best complete fluorescence package and also as an add-on to your standard stereo systp (Carl Zeiss, Huvitz, Leica, Meiji Techno, Nikon, Olympus, and others) which benfits frm teh same advanced imaging technqiues that upright/compound microscope users have long enjoyed. The BISF Fluorescence Illuminator gets up to four fluorescence filters that give clear, bright and even fluorescence images. BIOIMAGER offers an extensive set of filters made by Chroma or omega for your fluorescence needs.
Features
A high quality super bright imaging solution for stereo epi-fluorescence techniuqes, screening and manipulation of transgenic speciees.
Four-position filter slider
100% fluorescent light can be sent directly from the specimen to the optinal photo tube
Base configurations availble for epi-fluorescence only or with LED transmitted light source
Easy upgrade to optinal episcpic imaging and oblique coherent contrast
Ideal Screening Fluorescence Microscope
Bright, easily visible outputs. Multiwavelength excitation
Custom light adapter source, upgradable for bright GFP, TRITC or any custom design filters
Long working distance
Perfect tool for studies of Zebrafish, C. elegans, mouse fluorescent imaging, pbryo development, microfluiodics or Lab-on-a-chip devices.
#1 choice for Vet and IVF labs.
We offer up to 40 different specilaized filter cubes.Please contact us for the listing.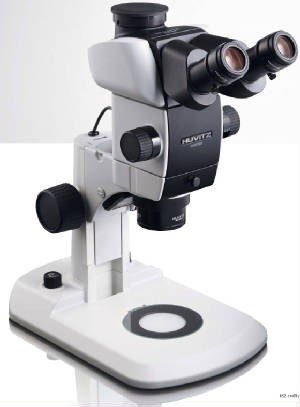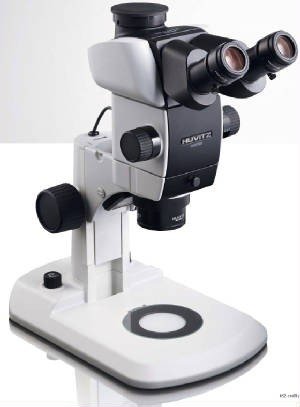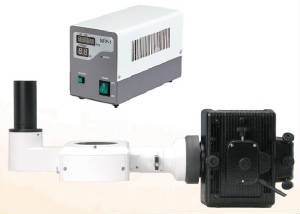 The package includes the following itps:
1. Huvitz HSZ700TR Research Zoom Stereo Microscope (Korean Product, Japanese Quality, Chinese Price)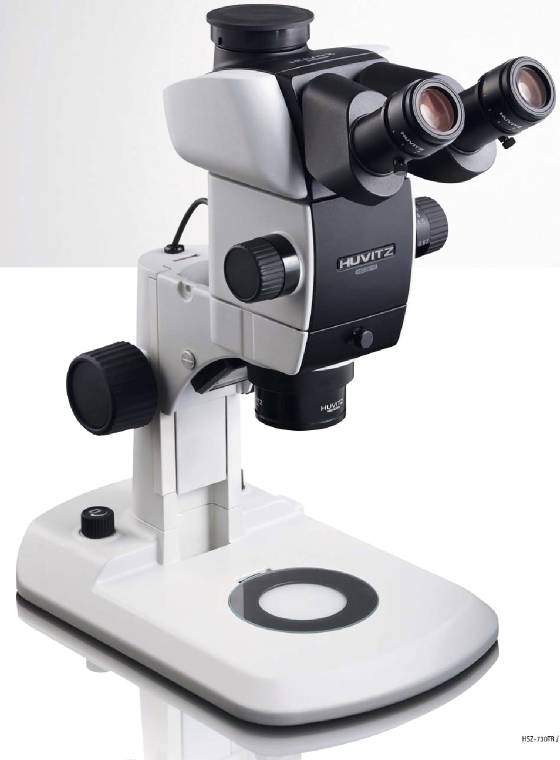 Huvitz Stereoscopes: S. Korean Product, Chinese Price, Japanese Quality
HSZ-700 Series
Optimized zoom range and color reproduction offer
top quality images.
Interchangeable objective lenses and accessories can be
implpented to provide a guaranteed satisfaction for any
given inspection environment and task.
Item
Specifications
Zoom microscope body
HSZ-ZB700

Zoom drive : Horizontal knob system
Click stop for each zoom magnification: On-Off switching possible
Zoom ratio values : 7:1 (0.8~5.6x)
Zoom magnification indication : 0.8, 1, 1.25, 1.6, 2, 2.5, 3.2, 4, 5, 5.6.
Objective lens mounting : Screw mounting into thread

Observation tube
HSZ-TR30
HSZ-BI30

Trinocular tube(HSZ-TR30), Binocular tube(HSZ-BI30)
View inclination angle : 30°
Light path selection(only HSZ-TR30) : 2 steps (Binocular 100%, Video 80%-Binocular 20%)
Interpupillary distance adjustable range : 55 to 75mm
Eyepiece clamping knob provided

Stand (Optional)
HSZ-ST7
HSZ-ILSTS7
HSZ-ILST7
HSZ-ST7
Standard large stand
LED reflected / transmitted
illumination stand
LED reflected / transmitted
illumination large stand
HSZ-ILST7
Frame installation
Mounting diameter : 76mm
HSZ-ILSTL7
Focusting adjustment
Knob rotation tension adjustment
Focusing storoke : 120mm
Stage plate
Light source

Transmitted illumination: LED
Reflected illumination: LED
Average LED life span: 10,000 hrs.
Input rating: AC 100-240V, 50/60Hz, 10W

Objective lens (Optional)

Model
HSZ-ACH1x
HSZ-PLAPO1x
HSZ-ACH1.5x
HSZ-ACH2x

Working distance
W/D : 90.5mm
W/D : 81mm
W/D : 45.5mm
W/D : 33.5mm

Eyepieces
Eyepiece series
Weight
| | |
| --- | --- |
| | |
|  Brightfield Reflected light (from top) |  Brightfield Transmitted light (from bottom) |
2. Epi-Fluorescent System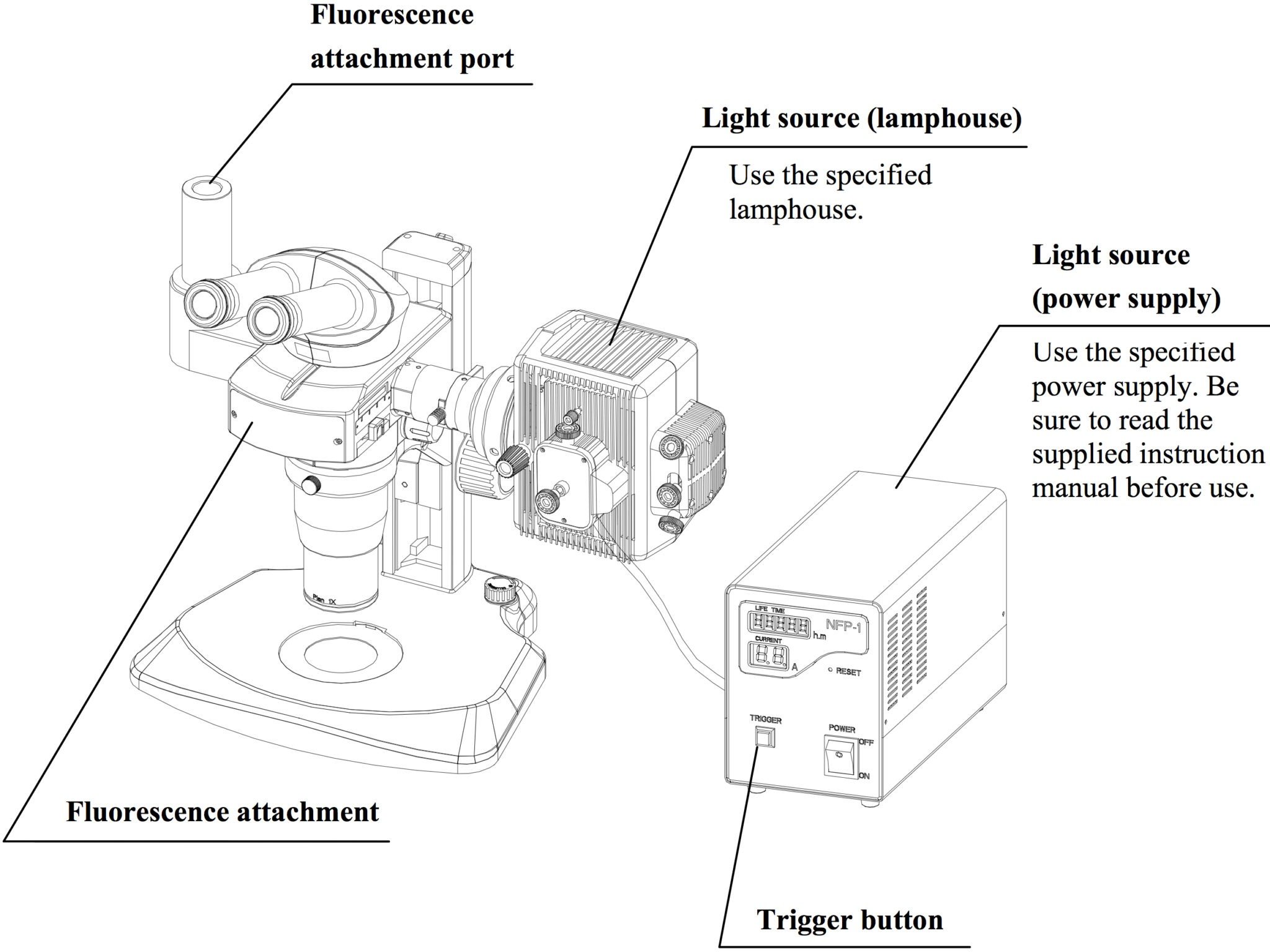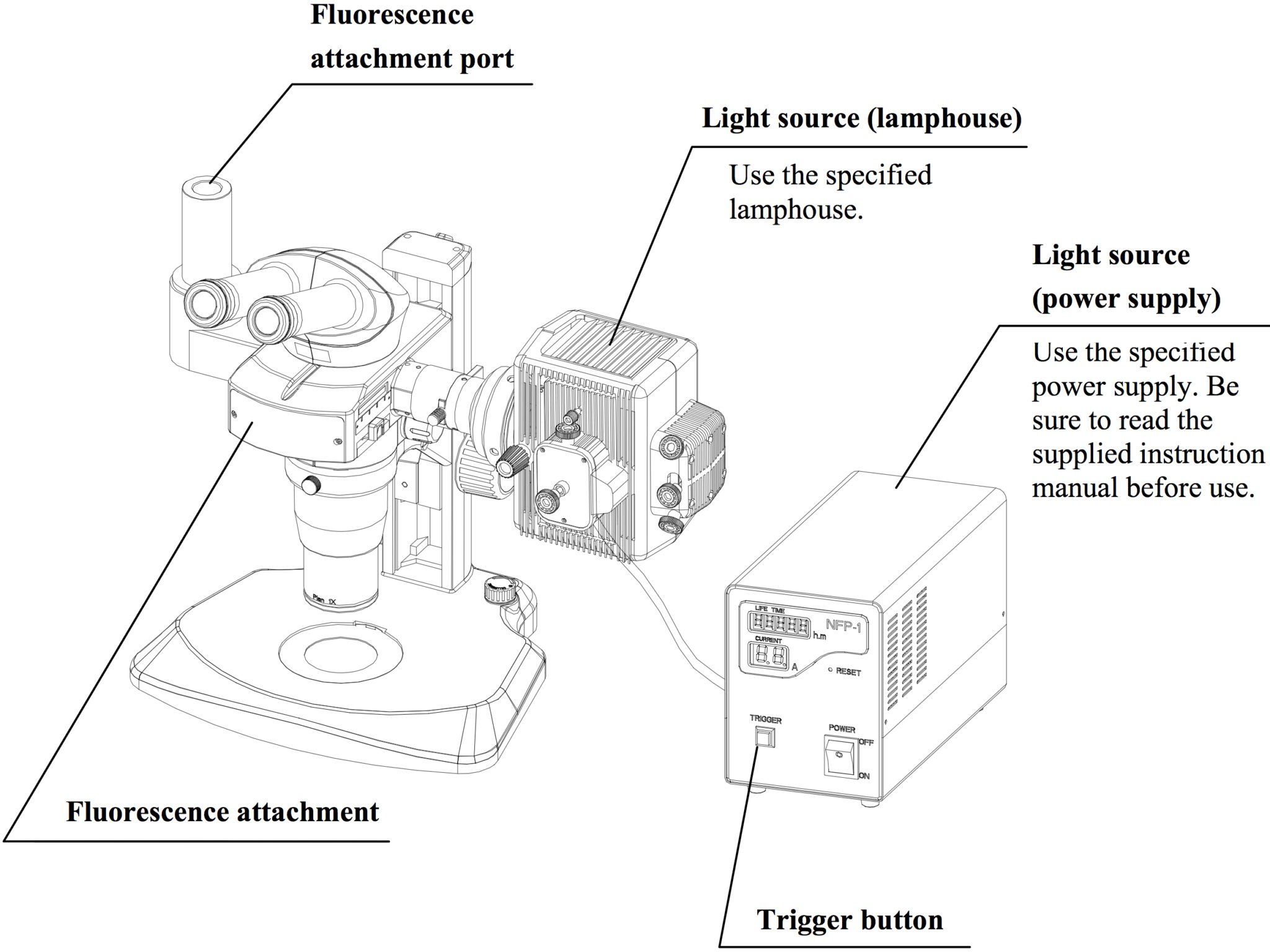 <font >100% fluorescent light can be sent directly from the specimen to the optinal photo tube 
Galilean Optical Systp

The Galilean Optical Systp uses interchangeable objective lens that provide the best quality images.
Effective 7:1 Zoom

The 8x to 56x zoom magnification range accommodates a vast majority of inspection tasks.
Click-Stop

To achieve consistent magnification, the Click Stop function has been implpented to improve work
efficiency. (HSZ-730TR)
Variety of Video Ports

Huvitz exclusive video port lenses assure better quality video images for any digital camera systps.
(HSZ-730TR)
Superior optic systp

Accurate color reproduction and high resolution power are the result of superior optic design minimizing
distortion and aberration offering a clear image on wide range and variety of samples.
Built-in LED

Bright and durable LED illumination provides suitable transmission or reflection with low energy
consumption. (HSZ-ILST7)
4 Split LED

Compact and adaptable, this LED illuminator can light each quadrant individually or in any combination to
better manage reflection and observation.