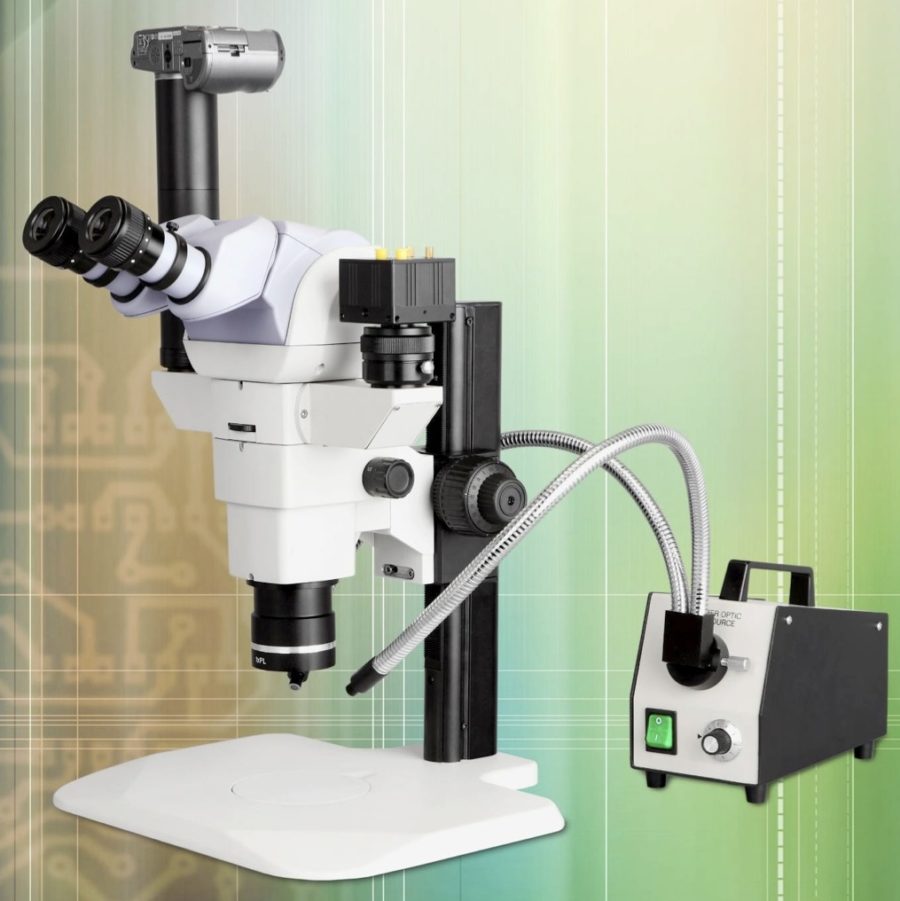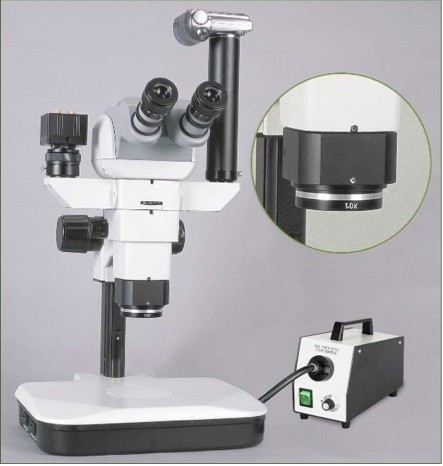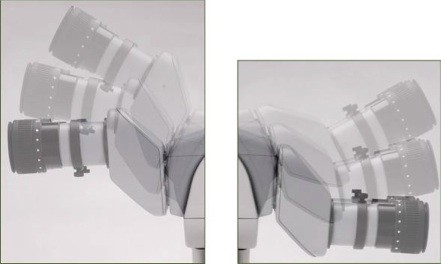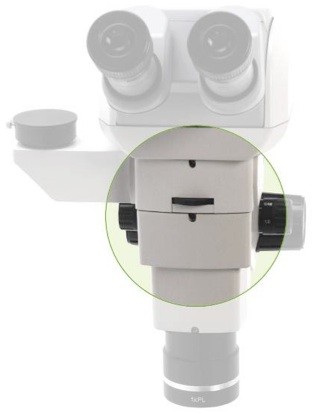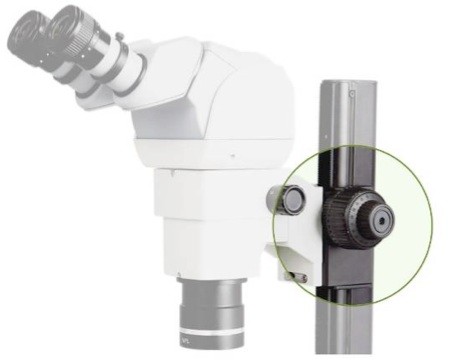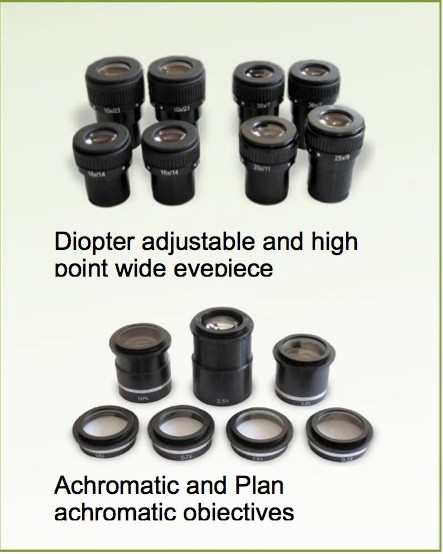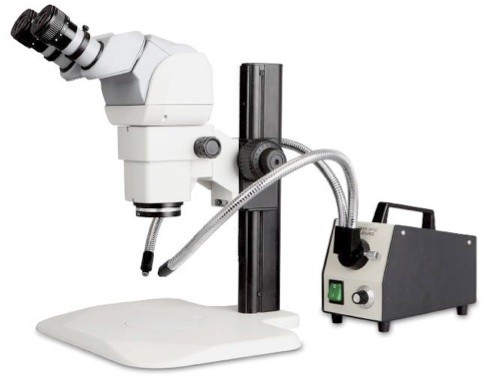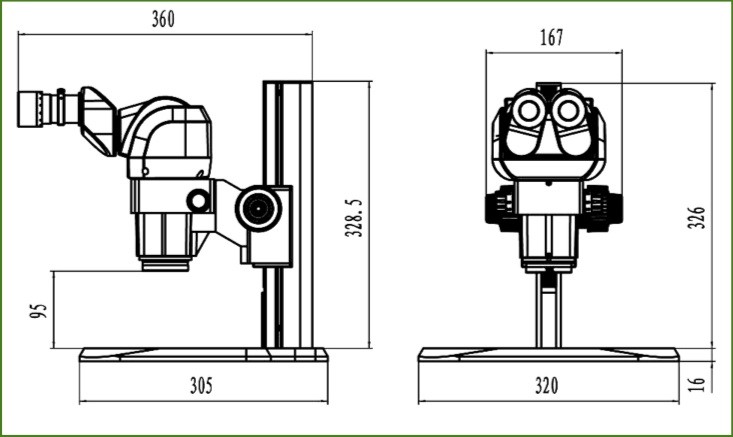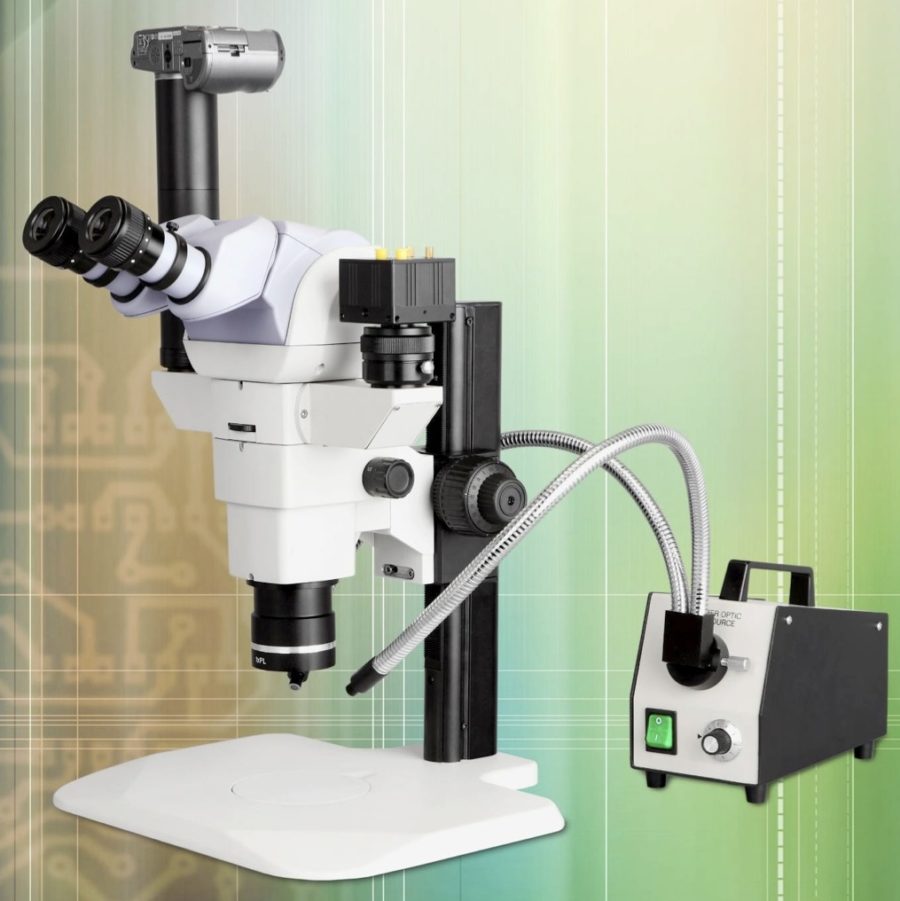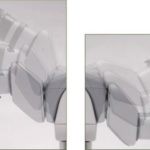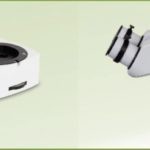 BSM700 Research Zoom Stereo Microscope
---
Galileo Optical System
Depth of field control iris Aperture
0.68x-4.5x objective zoom range, 6.6:1 zoom ratio
Aux lens: 0.3x, 0.5x, 0.7x, 1x (included), 1.5x, 2x, 2.5x
WD: 22.53mm-329mm and standard 85 or 94mm at 1x
Total magnifications: 68x-45x which can be extended to 2x-337.5x
coaxial illumination
Inclined adjustment vieiwng head, 0-30°, 180° rotation
Eyepieces: 10x/23 (included), and optional 16x/14, 20x/12, 25x/9, 30x/8
Fine & Coarse focusing mechanism
$USD 3,500.00
Compare
BSM700 Research Zoom Stereo Microscope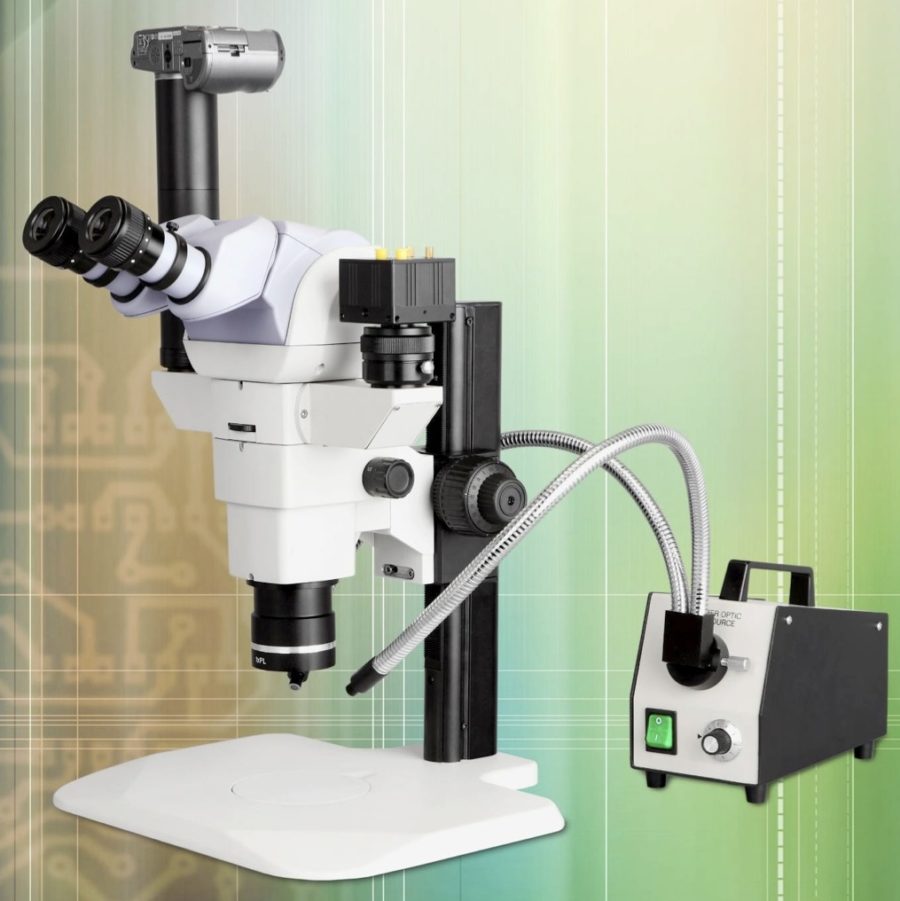 Features
Galileo Parallel Optical System
Blocks Structure
Inclined Adjustment
Coaxial Coarse and Fine Focusing
Depth of Field Control Structure
Multi-optical Path Output
Coaxial Illumination Unit
Specifications
Item

Specification

Outfits

Cat. No.

Objective Body

Galileo optical system, Left and right parallel optical path, Non-coaxial image, Zoom range: 0.68X-4.5X

●

BSM7-MB

Viewing Head

Head incline is adjustable from 0°-30°, 180° outside rotation and higher eye point to 80mm,Eyepiece locked ring

●

BSM7-VHE

Focusing System

Coaxial coarse and fine focusing system, Coarse stroke 240mm, Fine division 0.002m
Without illumination

●

BSM109101

With 6V/15W

Halogen reflecting illumination

○

BSM109102

Eyepiece

(Diopter Adjustable)

WF10X/23mm

●●

BSM7-10X

WF10X/23mm (Reticule, X axis: 0.1mm/100 division)

○

BSM7-10XR

WF10X/23mm (Reticule, X axis: 0.05mm/200 division)

○

BSM7-10XR2

WF10X/23mm (Grid, X axis: 0.1 X 0.1mm/100 division)

○

BSM7-10XR3

WF16X/14mm

○

BSM7-16X

WF20X/12mm

○

BSM7-20X

WF25X/9mm

○

BSM7-25X

WF30X/8mm

○

BSM7-30X

Objective

0.3X achromatic objective (W.D=328.93mm)

○

BSM7-0.3X

0.5X achromatic objective (W.D=197.19mm)

○

BSM7-0.5X

0.7X achromatic objective (W.D=148.00mm)

○

BSM7-0.7X

1Xachromatic objective (W.D=93.87mm)

●

BSM7-1.0X

1X plan achromatic objective (W.D=84.92mm)

○

BSM7-1.0XPL

1.5X achromatic objective (W.D=46.69mm)

○

BSM7-1.5X

2X achromatic objective (W.D=34.04mm)

○

BSM7-2.0X

2.5X achromatic objective (W.D=22.53mm)

○

BSM7-2.5X

Image Output

Unit

One side image output unit

○

BSM7-TR

Double sides image output unit

○

BSM-TRS

Coaxial Illumination Unit

1W/LED illumination unit

○

BSM7-TZLED/1W

Single soft optical fiber 5W/LED cold light unit, Fiber length: 550mm, Light passed diameter: 8mm

○

BSM7-TZLED/5W

Base

Standard base (without illumination)

●

BSM7-STB

Transmitting illumination base, output: 6V/15W halogen lamp

○

BSM7-STT

C-mount

0.35X C-mount

○

BSM7-0.35XC

0.5X C-mount

○

BSM7-0.5XC

1X C-mount

○

BSM7-1XC

Adaptor for

Digital Camera

○

 BSM7-SLR

Optical Fiber Cold Lighting

Unit (5W/LED)

Ring soft optical fiber cold lighting unit, Fiber length: 550mm, Light passed diameter: 8mm

○

LGY-R/LED

Double hard optical fibers cold lighting unit, Fiber length: 550mm, Light passed diameter: 8mm

○

LGY-D/LED

Single soft/hard optical fiber cold lighting unit, Fiber length: 550mm, Light passed diameter: 8mm

○

LGY-S/LED

Optical Fiber Cold Lighting Unit

(150W/Halogen)

Ring soft optical fiber cold lighting unit, Fiber length: 550mm, Light passed diameter: 8mm

○

LGY-R

Double hard optical fibers cold lighting unit, Fiber length: 550mm, Light passed diameter: 8mm

○

LGY-D

Single soft/hard optical fiber cold lighting unit, Fiber length: 550mm, Light passed diameter: 8mm

○

LGY-S
Note: "●"In Table Is Standard Attachment. "○" Is Optional Accessories
Dimension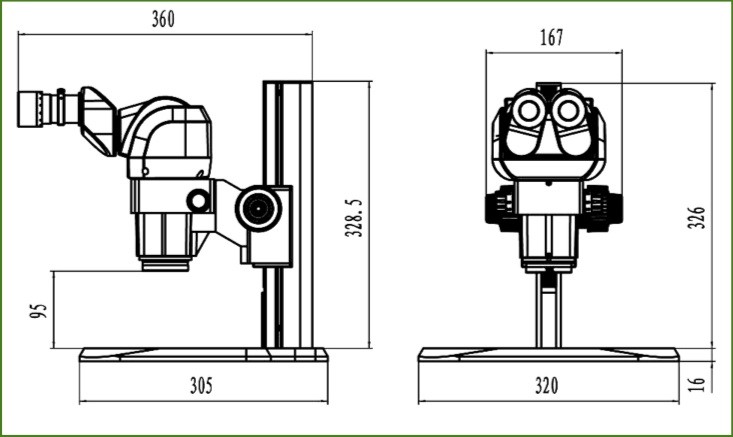 Blocks StructureCamera, Photo, Coaxial illumination and Iris Aperture are put into the main optical path, and camera and photograph can be connected at the same time to observe a same image asynchronously.

Incline Adjustment

Head incline is adjustable from 0-30°to ensure the comfortable position.
180°rotation for eyepiece tube

Depth of Field Control Structure

Change the aperture of optical path by iris aperture knob to larger the depth of field and improve the image clear.

Multi-optical Path output

One side optical path distribution: 50:50
Double side optical path distribution: 50:50, two different images output equipment can be Used at the same time.

Depth of field control iris Aperture

Coaxial Illumination UnitLED cold lighting fiber connecting coaxial illumination unit ensures the illumination in the filed uniform and prevent the influence to the sample from the light heat.
Based on 0 reviews
Only logged in customers who have purchased this product may leave a review.