BSM500 Series Microscope Configuration
Ergonomic tilting and rotating headEyepieces tilt and rotate to adjust for operator height. Eyepieces rotate 180Eyepeices tilt with 3″ travel. Inclination is adjustable from 0° to 45° for optimum user comfort.
20° fixed head
Eyepiece inclination of 20° allow you to observe without having the lean forward which reduces fatigue during long hours of operation.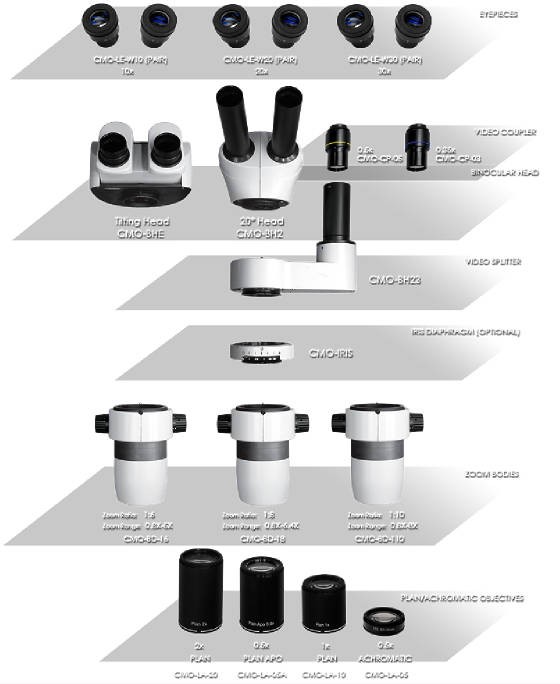 System Diagram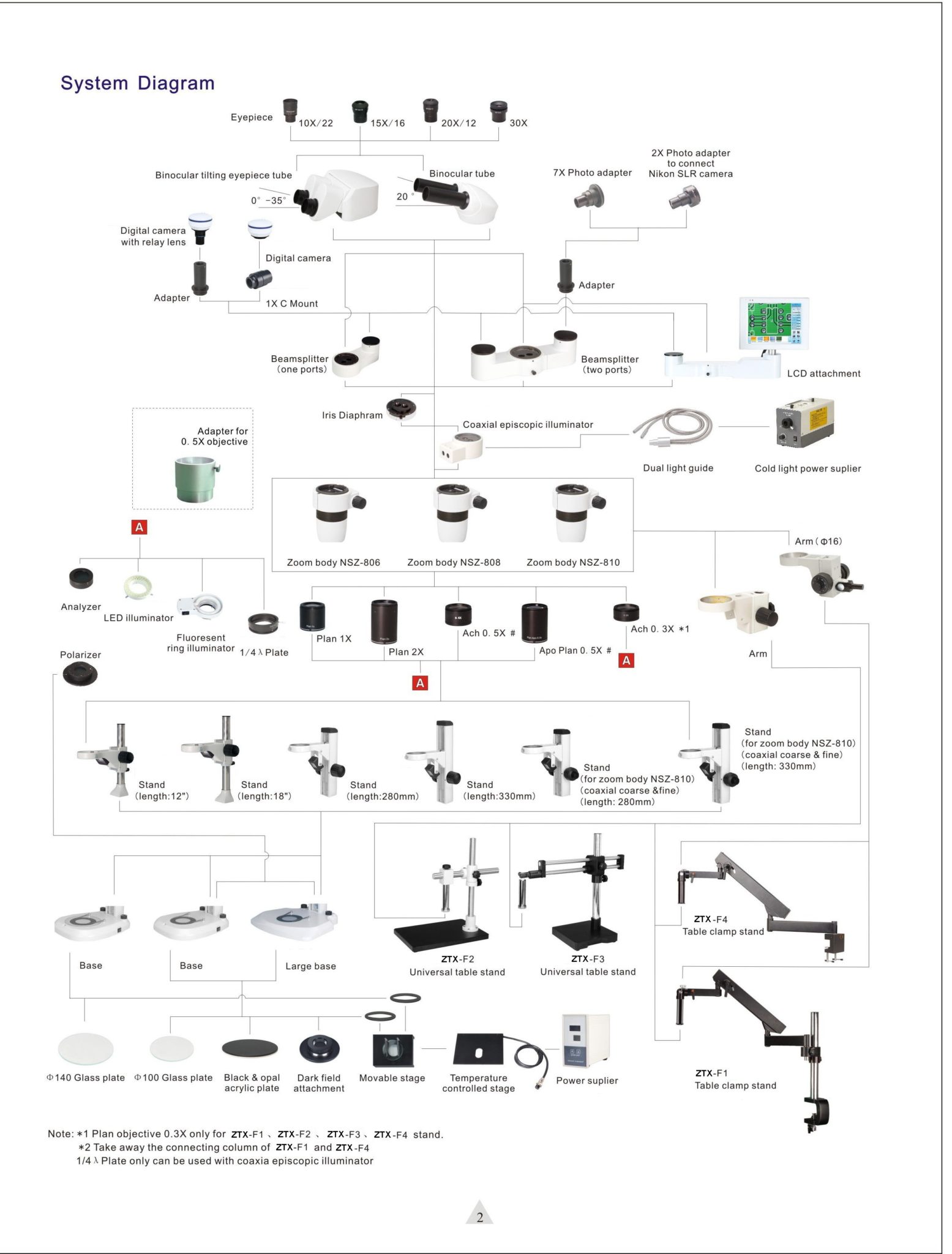 OPTIONAL ITEMS
BSL-150A Series Cold Light Illumination
BSL-150A Models
A1

(○)

A2

(●)

A0

(○)

Power Supplier
Switch Power 110V/ 220V
●
●
●
T-H Lamp with Reflector 20V/ 150W
Brightness Adjustable
Multi-coated IR Cutoff Filter for Heat Insulation
Fan Cooling
Size: 260×120×150mm
Weight 3.3 kg
Single Light Guide
Rigid Flectional Tube, Length 500mm
●
Dual Light Guide
Rigid Flectional Tube, Length 500mm
●
Ring Light Guide
Flexible Tube, Length 1000mm, Adapter Ring Size Φ50mm/ Φ60mm
●
Kohler Illumination Attachment
Attached on Single or Dual Light Guide to adjust and obtain Even Illumination
●
●
LED Ring Light (for brightfield imaging)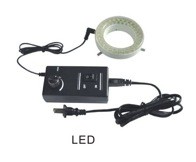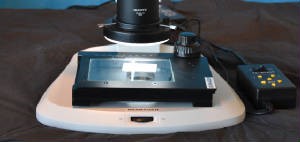 Digital High- Precision XY Micrometer Stage
Specification of Stage:
–Stage size: 140 x 140 x 65mm (L x W x H)
–Net Weight: 2.5kgs
–Connection size for stand: 95mm
Specification of Micrometer:
–Measuring: 0-25mm/0-1″
–Resolution: 0.001mm/0.00005″
–Accuracy: 0.002mm
–Power supply: one silver-oxide button battery SR44 (1.5V)
–Operating temperature: 0-+40°
–Storage temperature: -20-70°
–No influence within relative humidity <80%
Mechanical XY Stage
Heating Stage
Check the detailed specs and other options here.
Episcopic Illumination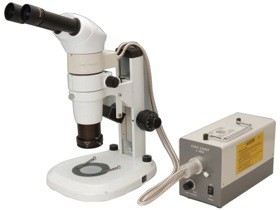 Other Accessories
| | |
| --- | --- |
| | |
| Polarizer & Analyzer | Darkfield Imaging |