BIM750DIC Inverted Biological Microscope with Brightfield, Polarized, DIC and Phase Contrast Imaging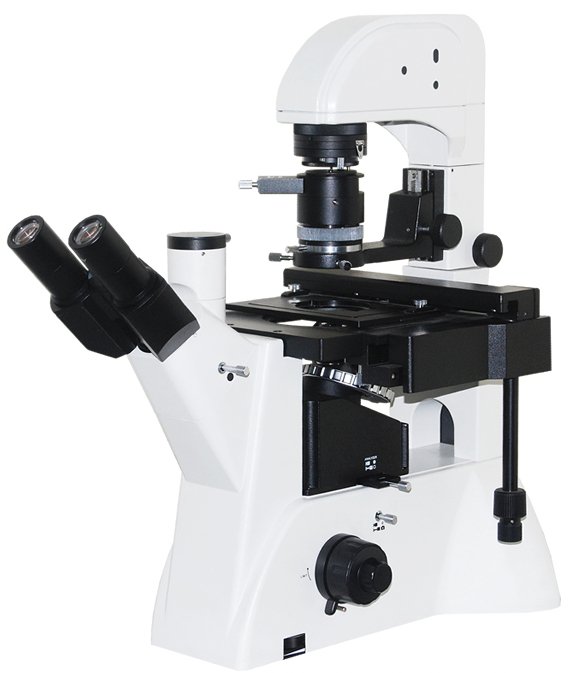 This is an advanced multi-functional optical instrument. It is designed with fashion outlook and convenience operation. The system allows several methods of observations such as brightfield, polarization, phase-contrast and DIC Nomarski, as well as optional fluorescence imaging. This unit is suitable for the microscopic observation of cells, tissues and clear liquid tissues, and the dynamic microscopic observation of tissue cultures. Research labs working on C. Elegans, Zebrafish, embryo development, microfluidics device, chambers, bacteria, infection disease love this microscope.
DIC Nomarski Contrast
Differential interference contrast microscope uses are unlimited. Equipped with high-quality DIC objective lenses, and split DIC slide to divide polarizing light into O/E lights, after transmit the object, combine the O/E light with small optical path difference to create interfered image, make high-contrast, 3-D images under microscope.
DIC Contrast, With DIC objective, DIC Split Slide, DIC Combine Slide
Long Working Distance Condenser For DIC Observation
Three Culture Dish Holder For Different Size Culture Dish
Photo Adapter On Left Side Of Main Body, 100% Light Pass For Low Light Photography Condition