BIM750DIC Inverted Biological Microscope with DIC Nomarski Ph
---
– Advanced inverted biological microscope
– Brightfield, Polarizing, Phase Contrast and DIC Nomarski imaging capability
– Upgradable to fluorescence imaging
– Ideal solution for C. Elegans, Zebrafish, embryo development, microfluidics and bacteria research labs
$USD 12,000.00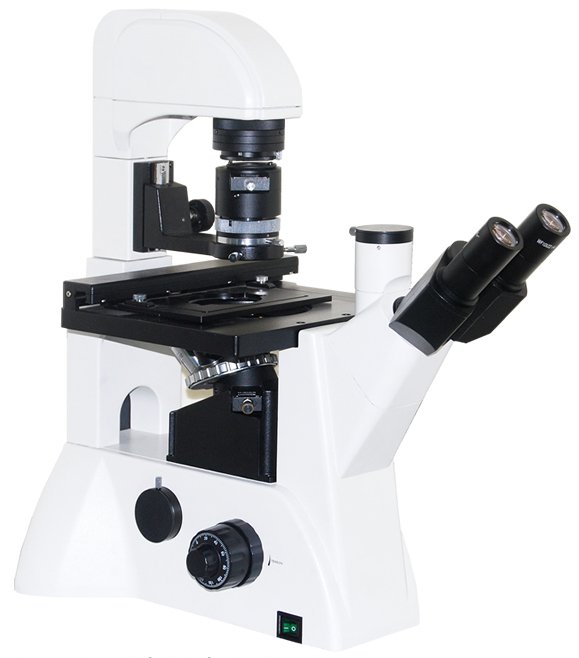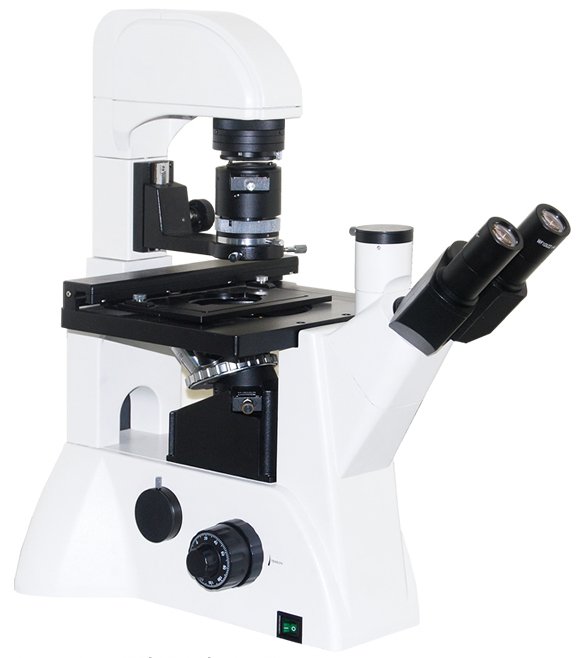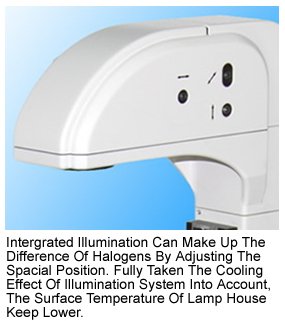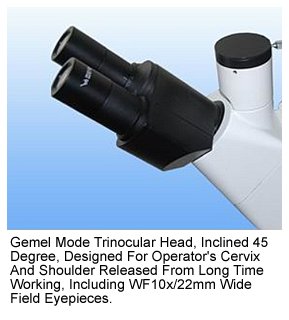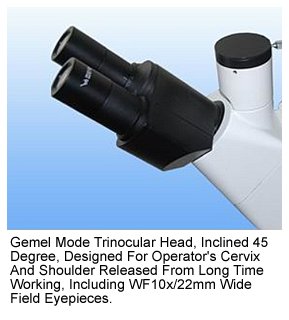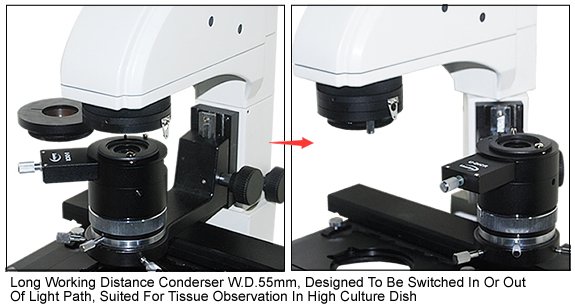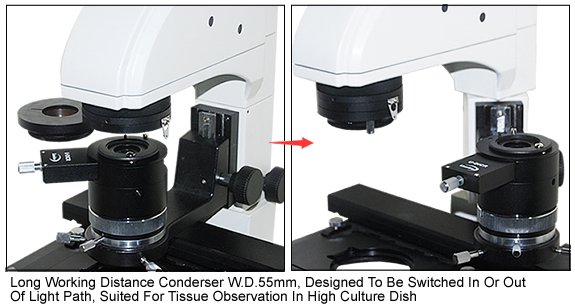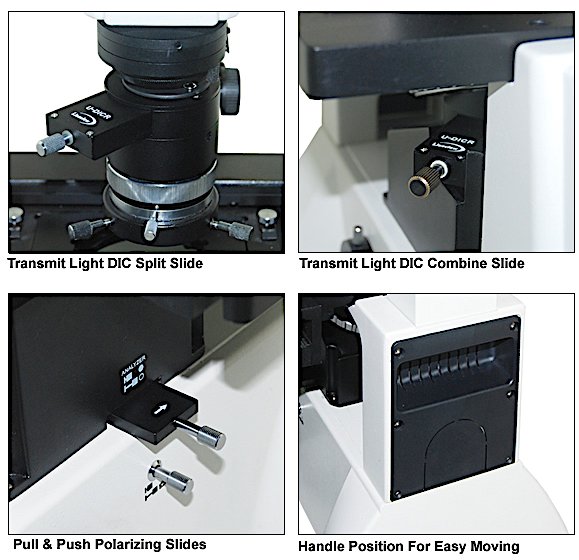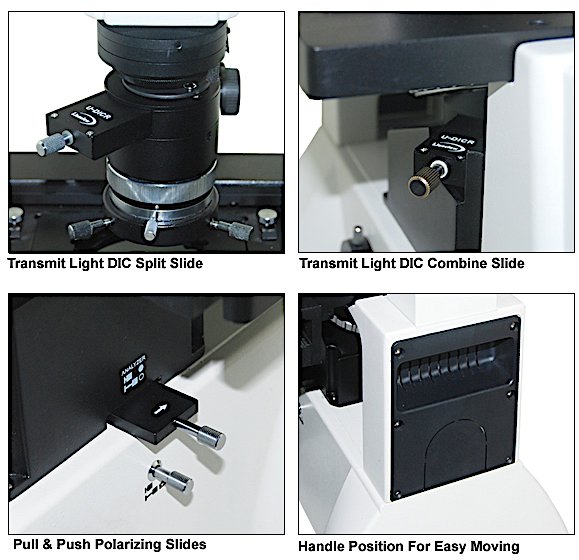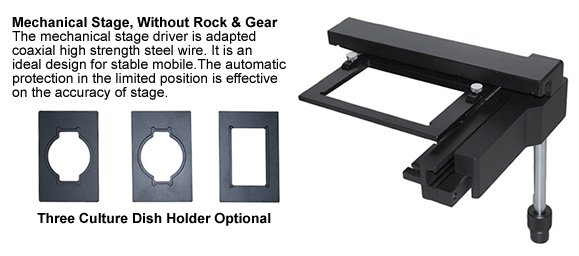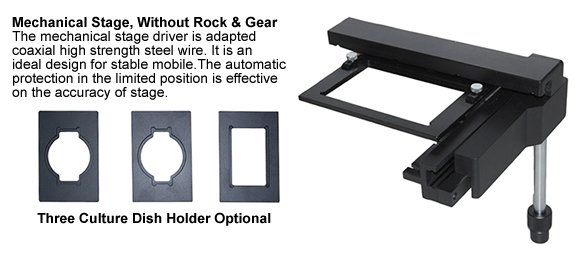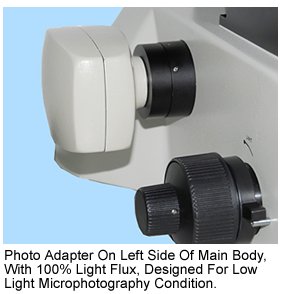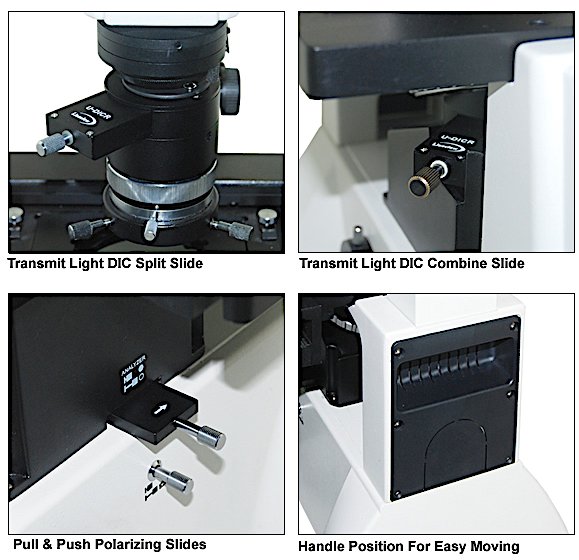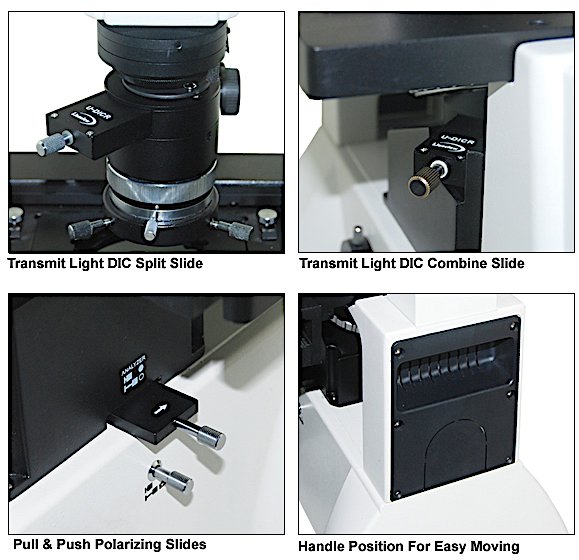 BIM750DIC Inverted Biological Microscope with Brightfield, Polarized, and DIC Phase Contrast Imaging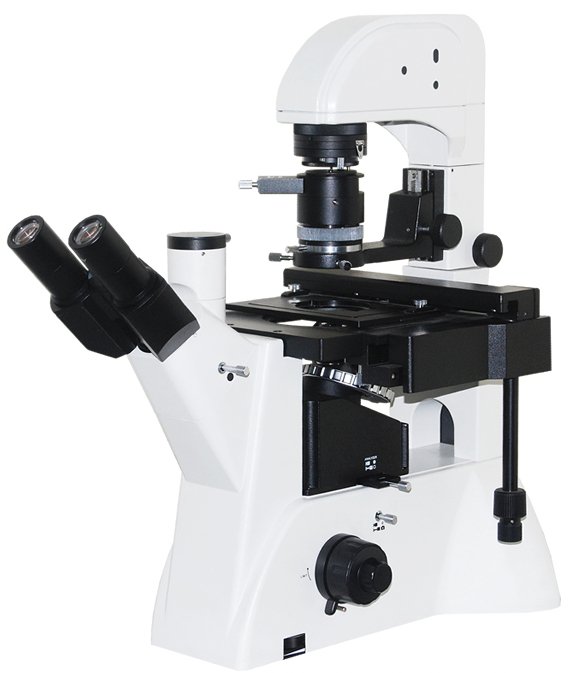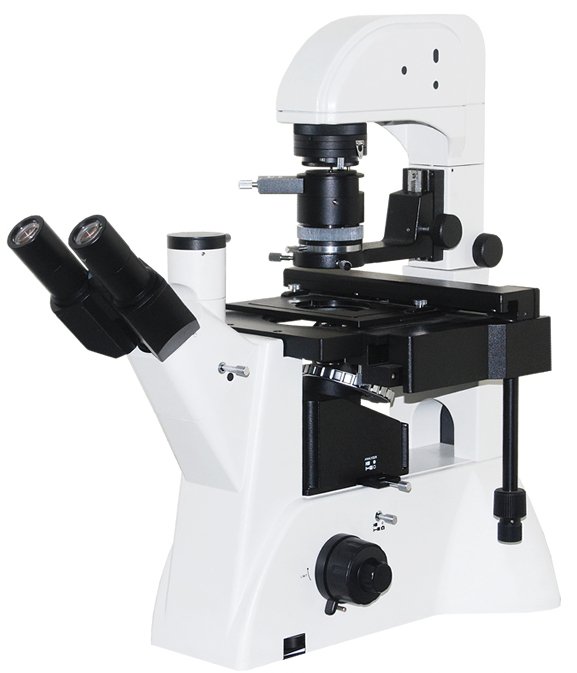 This is an advanced multi-functional optical instrument. It is designed with fashion outlook and convenience operation. The system allows several methods of observations such as brightfield, polarization, phase-contrast and DIC Nomarski, as well as optional fluorescence imaging. This unit is suitable for the microscopic observation of cells, tissues and clear liquid tissues, and the dynamic microscopic observation of tissue cultures. Research labs working on C. Elegans, Zebrafish, embryo development, microfluidics device, chambers, bacteria, infection disease love this microscope.
DIC Contrast,equipped with high-quality DIC objectives, and split DIC slide to divide polarizing light into O/E lights, after transmit the object, combine the O/E light with small optical path difference to create interfered image, make high-contrast, 3-D images under microscope.
–DIC Contrast, With DIC objective, DIC Split Slide, DIC Combine Slide
–Long Working Distance Condenser For DIC Observation
–Three Culture Dish Holder For Different Size Culture Dish
–Photo Adapter On Left Side Of Main Body, 100% Light Pass For Low Light Photography Condition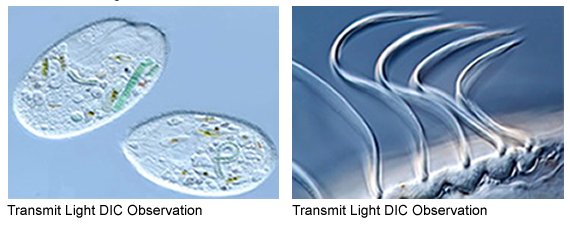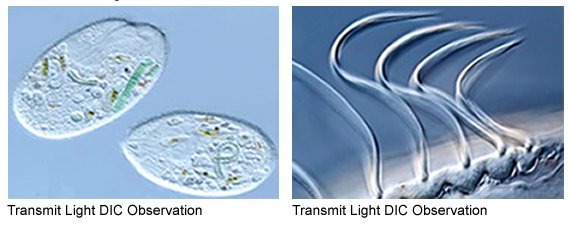 SKU:

BIM750DIC
Categories: Bioimager, BIOIMAGER, Biological, Brands, Cell Culture, DIC Nomarski, Featured, Imaging Modes, In Vivo Imaging, Industrial Inspection, Inverted Biological, Inverted Fluorescence, Inverted Industrial Microscopes, IVF, Petrology, Phase Contrast, Phase Contrast Microscopes, Polarizing Microscopes, Transmitted light only
Tags: DIC, HMC, Hoffman, Hoffman Module Contrast, inverted, nomarski
BIM750 Inverted Modulation Contrast Microscope, DIC
Magnification
Total 100x~400x (extendable to 2000x)
System
Infinity Optical System
Mechanical Tube Length: infinity
Conjugate Distance: infinity
Head
Trinocular Head, 45° Inclined, Interpupillary Distance 53~75mm
Eyepiece
WF10x/22mm Wide Field, Eyepiece Tube Dia. 30mm, Parfocal Distance 10mm
Centering Telescope Eyepiece 10x
Nosepiece
Quintuple
Objective
LWD Infinity Plan Bright Field Objective
10x/0.25, W.D. 4.3mm, Cover Glass Thickness 1.2mm
DIC Contrast Objective
10x/0.25, W.D.20.2, No Cover Glass
20x/0.35, W.D.6.0, Cover Glass Thickness 0mm
20x/0.40, W.D.8.0, Cover Glass Thickness 1.2mm
40x/0.60, W.D.3.5 , Cover Glass Thickness 1.2mm
For DIC Contrast View, To Check No Cover Glass or Thin Cover Glass Slide, Culture Dish Object Transmit Observation
Working Stage
Mechanical Stage 227*208mm, Glass Round Stage Dia. 118mm, Moving Range 77*134.5mm, Moving Stage Detachable
Culture Dish Holder 1, 86mm (W)*129.5 (L), For Circular Culture Dish Dia.87.5mm
Culture Dish Holder 2, 34mm (W)*77.5 (L), For Circular Culture Dish Dia.68.5mm
Culture Dish Holder 3, 57mm (W)*82mm (L)
Focusing
Coaxial Coarse & Fine Focus Knob, With Tension Adjustable And Limit Stopper,

Minimum Division 0.002mm

Condenser
Long Working Distance 55mm, N.A. 0.3.

For DIC Contrast View

Light Source
High Light 5W LED White, Input 3.9~3.0V ,

Brightness Adjustable
Optional Accessories
Adapter
CCD Adapter 0.5x
BIM75-0.5xCA
Digital SLR Camera Adapter for Canon EF Series
BIM75-SLR-X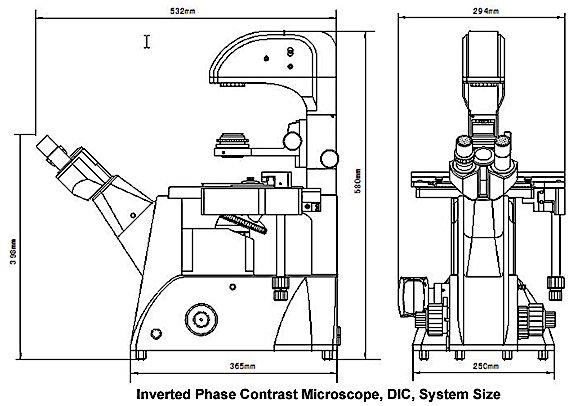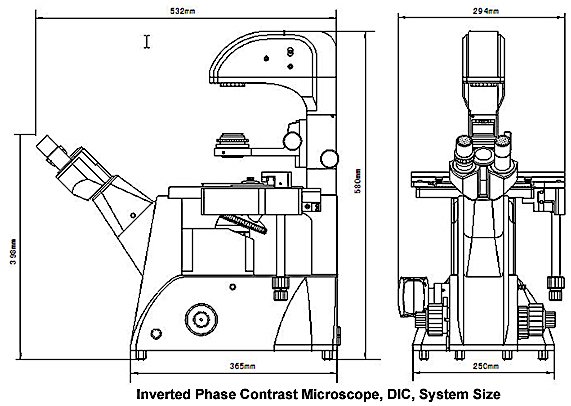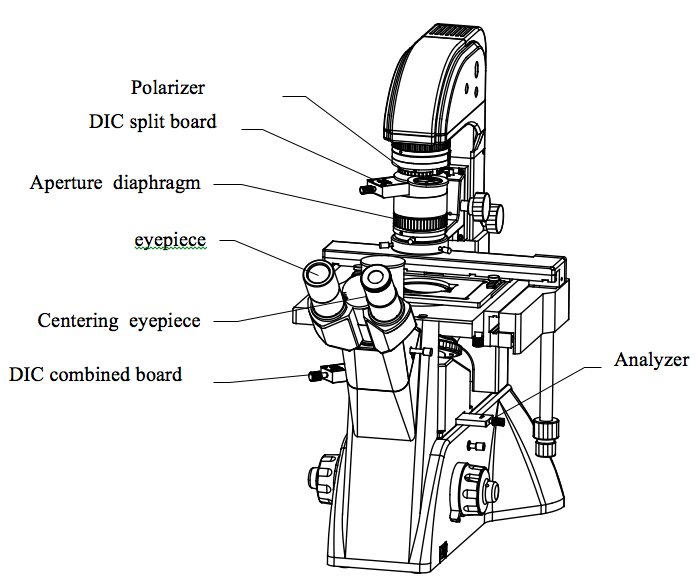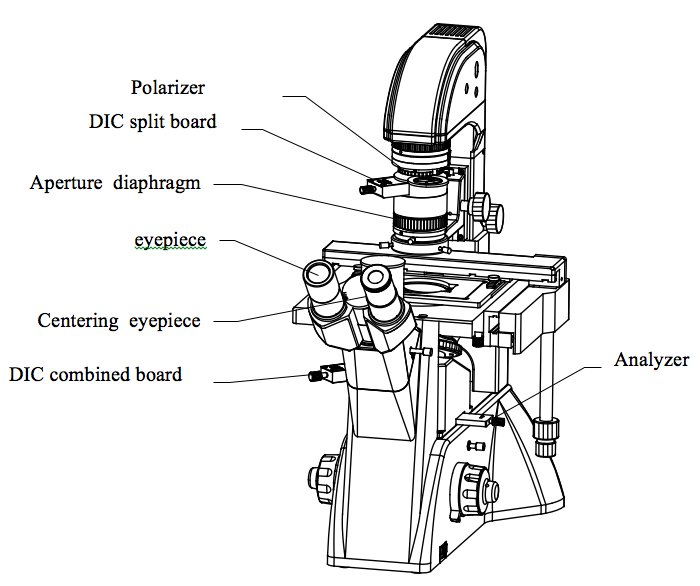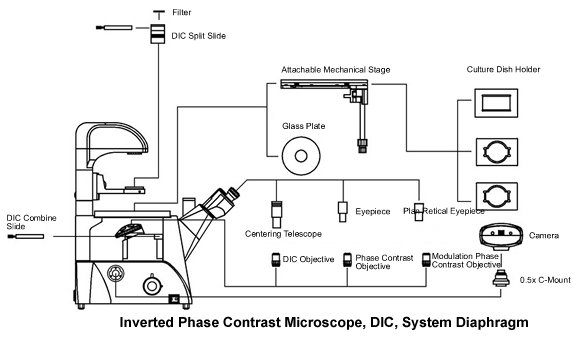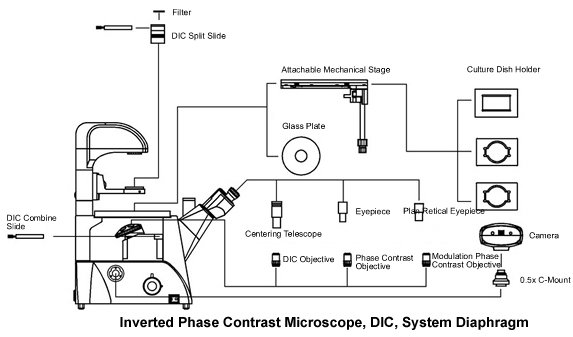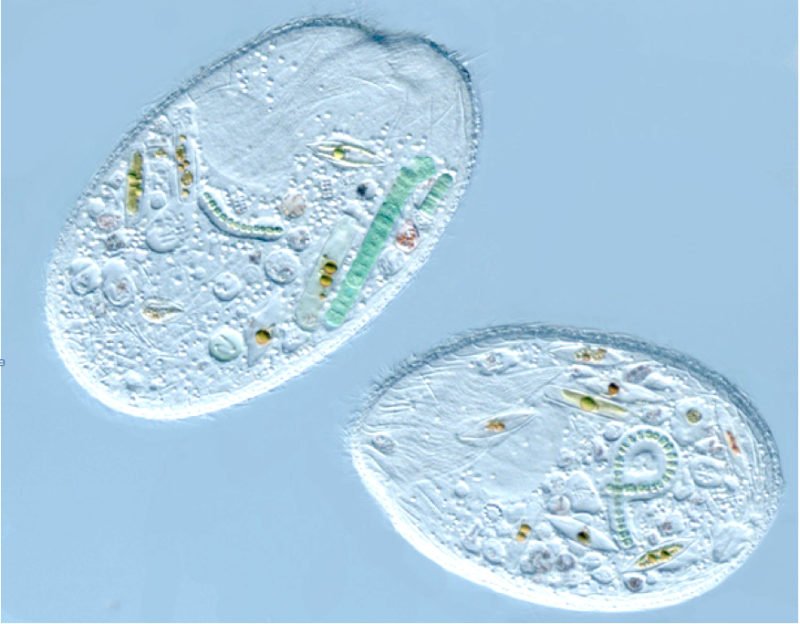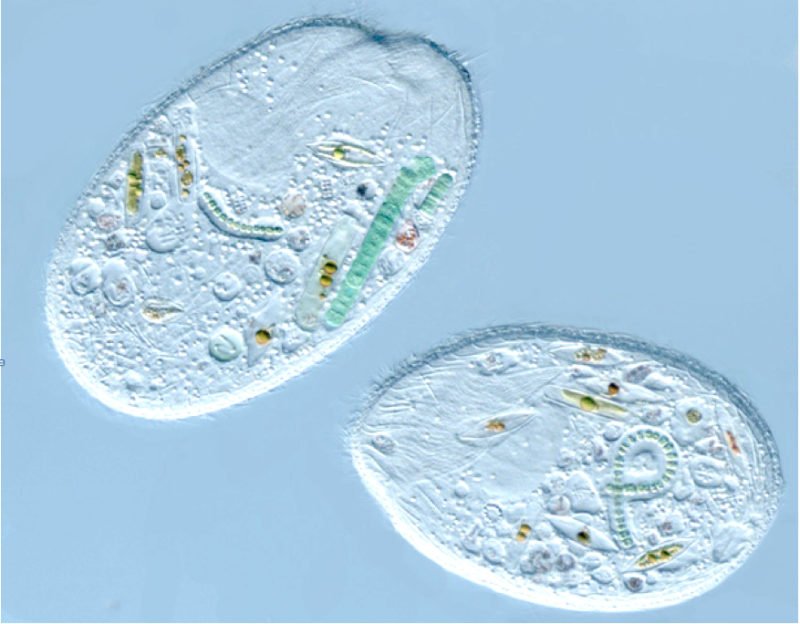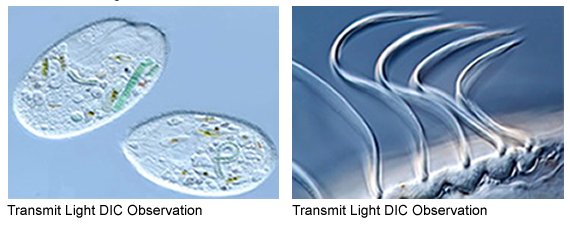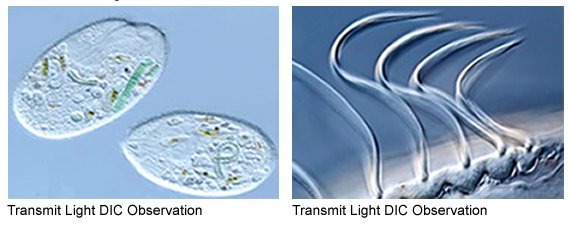 Only logged in customers who have purchased this product may leave a review.