BIM500FL Inverted Fluorescence Biological Microscope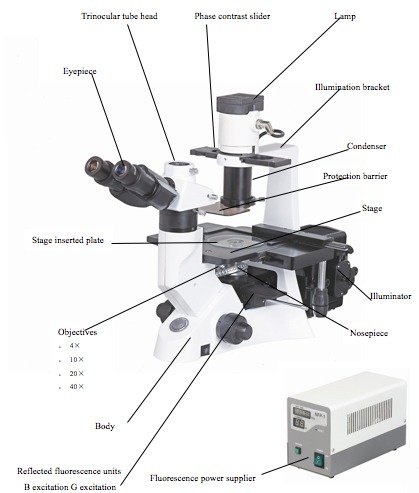 Pros:
This microscope is an excellent choice for those entering the academic field.
It is particularly well-suited for new startup companies and faculty members who are just beginning their academic careers.
The microscope produces high-quality images that are suitable for publication.
It stands out as one of the most budget-friendly options among inverted fluorescence microscopes.
Cons:
The default configuration includes B and G filters (for GFP and RFP/Texas Red). These filters are mounted on a slider with three positions: empty (for brightfield or phase-contrast), B, and G filters. If you require a third filter, such as Dapi/Hoechst, you will need to acquire both a new filter slider and the additional filter.
The mechanical XY stage is not included in the base package. You can purchase it during the checkout process or at a later time if it is not immediately needed.
The microscope uses a Mercury bulb, which has a limited lifespan. Replacing it with an LED light source is a recommended upgrade, albeit incurring an extra cost.
Some users have reported concerns about the stability of the halogen lamphouse. If you prefer a more consistent and stable light source, we recommend selecting a white LED option right from the outset, and we encourage you to reach out to us for further details.
Any question or like to customize this, please contact us.